April 8, 2016
"Stupid" seems to be the word for this
Mr. De-Jesus rolled his red pickup truck up in front of a property on Foxdale, in full view of the security camera facing the street. Then he stole "multiple" televisions from that property, loading them into the rear of his red pickup truck. Then he drove his red pickup truck over to the pawn shop. So when our police went to visit the pawn shop to see if the TVs had shown up there, voila! They were all sitting there in the red pickup truck.

April 6, 2016

Burglary and Possession of Stolen Property Arrests

On 04/06/2016, at approximately 0853 hours, DHSPD Police Officers responded to the 11000 block of Foxdale Dr. regarding a residential burglary where multiple televisions were reported stolen. Officers obtained video surveillance footage of a red Ford pickup truck in front of the location at the time the victim's burglary alarm was activated. Another reporting party advised seeing a suspicious red Ford pickup truck in the area a few minutes later. Officers conducted an area check for the vehicle and located a similar vehicle at a local pawn shop with multiple televisions in the tailgate. Officers contacted Pedro De-Jesus and four other delinquent juveniles.

Investigation and further evidence revealed they were all in possession of the stolen property and connected to the burglary. Pedro De-Jesus and the four other juveniles were arrested and booked into Riverside County Jail and Juvenile Hall. There is some other outstanding property located that did not belong to the victim. If anyone has any further information regarding this case please contact Officer Perez. (DHSPD Case# 1604D-1391)
permalink | April 8, 2016 at 10:28 AM | Comments (0)
March 29, 2016
How Many Hands Did They Think This Guy Had?
Math problem: if the man is accused of driving naked, drinking, and masturbating, how many hands does the witness see (allegedly)? The tricky world of press freedom and judicial limits placed on it somewhere in Britain—Thanet, maybe, if that's a place.
permalink | March 29, 2016 at 09:27 PM | Comments (0)
Public Indecency Charge
The original mugshot from the DHS Police (left) was so poor, I thought some Dreamscoping was called for. Definite improvement. Mr. Paulsen is accused of standing out in the middle of the street in broad daylight and masturbating. He gets another 5 minutes of infamy for that.
permalink | March 29, 2016 at 05:16 PM | Comments (0)
San Diego Police Chief Wants To Get Sued
Or, so it would seem. Video from police-worn body cameras is released to the public on an ad hoc basis as determined by the Chief and Mayor in San Diego. In response to a memo from the city attorney stating that the city council could establish a written policy for those releases, Chief Shelly Zimmerman said no thanks, she'll continue to just make it up in her own head as she goes along. Hello lawsuit.
permalink | March 29, 2016 at 09:01 AM | Comments (0)
March 23, 2016
Cop BS
We've all seen videos of cops making the mistake of trying to stop someone from videoing them, even when they are at a distance and not interfering. But I've never seen anything like this! NYC cop actually chases down a motorcyclist for the sole reason of wearing a GoPro camera. That was it. Says you can't have GoPros.

I don't think this is going to end until we see at least one video of cops doing every single possible stupid thing on camera.
permalink | March 23, 2016 at 12:03 PM | Comments (0)
March 14, 2016
Total Waste Of Perfectly Good Pepper Spray
We've seen several instances of police misdeeds documented on video because some cops are taking a long time to realize there are cameras EVERYwhere now. You would think, though, that a police officer would know that motorcyclists have more GoPros than any other travelers on the highway. Fort Worth PD Tracey Knight learned that the hard way.
permalink | March 14, 2016 at 09:11 PM | Comments (0)
February 4, 2016
Threat; Counter-Threat
One motorcyclist versus three (probably intoxicated) rednecks in a pickup truck.
Threat: a gun in your face.
Counter-threat: "I've got a pretty big YouTube channel and this is going on it."
Howzabout not being confrontational when you are out-gunned by crazies?
permalink | February 4, 2016 at 09:19 AM | Comments (0)
January 28, 2016
Fall River Police
After illegally seizing a man's iPhone after he videoed a cop working a traffic detail, Fall River (Massachusetts) cops inadvertently wiped and reset the iPhone to factory settings by wrongly guessing at the passcode 10 times. It sounds like their forensic team thought it was some kind of malicious magic perpetrated by the Wizard George Thompson. So I guess no one at Fall River Police owns an iPhone. The ten-wrong-passcodes feature is something that comes with iOS and can be turned on or off by the user...and this is the very thing it is designed for.
Another feature on the iPhone which is switched on by default, is automatic background uploading of photos and videos. Either Wizard Thompson had that turned off, or the phone never got a Wi-fi signal for long enough to upload the video.
permalink | January 28, 2016 at 07:57 PM | Comments (0)
January 14, 2016
Follow Up On Sungrow
A month ago, allegations were made that the Sungrow dispensary seemed to be violating the law. Tonight, Chief Mondary gave a report to the Public Safety Commission on what was found at Sungrow. He also told us that Detective Larry Essex was going to become the department's marijuana expert.
The police found that the dab bar was not operational when they got there. The rules on that were pointed out to the dispensary's management. There was a slushee machine, but it was also not operational and will not become operational until the county health department issues a permit. The Chief did not say if Sungrow was going to seek a health permit. They found other violations, but it is not yet clear if they are administrative or criminal in nature. The city attorney has written to Sungrow to advise them on what the police found that needs correcting.
The Chief also checked the record of calls for service from the two operating dispensaries. There have been 31 from Sungrow, but it's not always possible to pin every call on Sungrow, since there are other businesses in the shopping center. Four reports have been filed by police:
An attempted burglary of the dispensary.
Battery.
Disturbing the peace. That involved a person who was kicked out of the dispensary (with no medicine) who then created a disturbance in the parking lot.
Informational.
At Brown Dog there have been 13 calls for service and only two reports filed:
Trespassing.
Informational.
permalink | January 14, 2016 at 08:13 PM | Comments (0)
This Is Real, So Godwin's Law May Not Be Invoked
In San Diego County (USA), Cliften Korsch had the usual selection of weapons necessary to protect his home and to fuel whatever his gun fantasy is: "a handgun, shotgun, assault rifle, hunting rifle." Sheriff's deputies arrested him because he allegedly threatened a maintenance worker at his apartment complex with a billy club. As he was being booked he began to speak in his native German. Even though Mr. Korsch is a U.S. veteran, a deputy forced him to watch a YouTube video of speeches by Hitler. "According to the case summary, the deputy told CLERB investigators that because he didn't understand German, he had no idea what Hitler was saying." For all he knows, Hitler was discussing art, or reminiscing about his mother, or telling the audience where the fire exits, restrooms and childcare could be located there at Nuremberg.
Mr. Korsch filed several complaints against the deputies, but only one was sustained:
Misconduct/Procedure – Deputy 3 played an internet video of "Adolf Hitler" hate speeches.
Recommended Finding: Sustained
Rationale: The complainant stated that Deputy 3 played video and audio of speeches from Adolf Hitler talking about killing Jews, and other non-Germans, while he was being processed for booking. Deputy 3 reported that the complainant was very agitated and yelling loudly in German while at the Patrol Station, so he elected to play a YouTube video of Adolf Hitler speaking to a large crowd. Deputy 3 said he did not understand German, and therefore did not know the content of the speeches. The act, which served no legitimate purpose, was in violation of Sheriff's Policies and Procedures 2.4, Unbecoming Conduct; 2.22, Courtesy; 2.30, Failure to Meet Standards; 2.36, Use of Department Equipment; 2.48, Treatment of Persons in Custody; and 2.53, Discrimination. The act did occur and was not justified.
permalink | January 14, 2016 at 02:22 PM | Comments (0)
January 6, 2016
Kidnapping
From the DHS Police:
January 6, 2016

Sgt. G. Paiz

760-329-6411 x 325 gpaiz@dhspd.com

Kidnapping/False imprisonment arrest

On Tuesday January 5, 2016, at about 12:32 PM, Officers responded to Desert Regional Medical Center, regarding an adult female kidnapping victim. Officers spoke with the victim who said her ex-boyfriend, Marshall Jones, kidnapped her and held her against her will at his home for several days. Officers responded to Jones' home and conducted a surround call out. Jones walked out of his home in the 9700 Block of San Rafael where he was detained without incident. Jones was booked for the above charges and he was transported to RCJ-Banning jail.

Marshall Eddie Jones 48 years old
M, Black, 5'11, 175, Black, Brown
Desert Hot Springs resident
Sgt. G. Paiz 325

Marshall Jones
permalink | January 6, 2016 at 07:07 PM | Comments (0)
December 30, 2015
Public Health Problem or Public Safety Problem?
Here's an opinion piece in the Washington Post comparing the battle against tobacco with the "war on drugs." The ban on TV and radio ads for tobacco began under the Nixon administration, as did the war on drugs. Tobacco was treated as a public health issue. Drugs were criminalized. The end result? Tobacco use has declined by a huge percentage, especially among children. Drugs? No change.
According to the Monitoring the Future report, daily use of marijuana by 12th-graders was at 6 percent in 1975; in 2014, it was 5.8 percent. The picture with heroin has shown similar stability. In 1975, 1 percent of 12th-graders had used heroin within the year. In 2000 that figure was 1.5 percent. In 2014 it was down to 0.6 percent, but it may be climbing again.
The war on drugs has done nothing except increase the costs of law enforcement and engendered a generalized disrespect for law enforcement...just as alcohol prohibition did.
permalink | December 30, 2015 at 06:49 PM | Comments (0)
December 29, 2015
Attention Ferrari Drivers
No matter what the dealer told you, a Ferrari does not give you license to assault a cop.

Unfortunately, we don't get the enjoyment of watching the ultimate punishment: the towing of the Ferrari to a police impound lot.
permalink | December 29, 2015 at 03:02 PM | Comments (0)
December 9, 2015
How To Have Fun In Florida
Noe DeJesus, a 33-year old Floridian, knows that to have fun you should drive a Cadillac at 110 MPH while naked with three women (if that suits your taste) and a bottle of Crown Royal in the car. But he did several things to mar the fun. First, he had a 12-pack of Corona on the console between the front seats. Corona. The beer you drink in a Cadillac should have flavor. On top of that he was drunk. And he was driving without a license. You've probably already guessed that the reason we know about all this is because a cop pulled him over. Mr. DeJesus refused to voluntarily go along with a field sobriety test, so to the jail he went. I guess inability to put your pants on is not one of the standard sobriety tests.
permalink | December 9, 2015 at 05:28 PM | Comments (0)
Lifesaver
Larry Daniel Kaufman, an unarmed, gay Wiccan is credited with saving four lives at the San Bernardino shooting before he himself was shot and killed.
He was in the courtyard eating lunch with several of people near the corridor where he had been working as the shooting began. Daniel, always more concerned about everyone around him than himself, began screaming "Get out! Go! Get out now! Hurry!" He began pushing people out of harms way, urging them to the safety of the door before he was shot and killed.
permalink | December 9, 2015 at 04:56 PM | Comments (0)
No Surprise, Kids Don't Learn How To Drive Stick Shifts
But they're willing to engage in naked carjacking, nonetheless. From the Riverside County Sheriff:
Press Release: Carjacking
Agency: Coachella Police
Station Area: Thermal
Incident Date: December 5, 2015 Time: 6:53 p.m.
Incident Location: 85000 Block of Araby Avenue, Coachella
Reporting Officer: Sergeant John Clark

Details:

On December 05, 2015, at 6:53 p.m., Coachella Police responded to a report of an attempted carjacking in the 85000 block of Araby Avenue, Coachella. Officers spoke with the victim, who informed them he was delivering packages for Federal Express and was parked in front of a residence retrieving a package from the back of the delivery truck, when a suspect entered the truck and demanded his keys. The victim gave the suspect the keys and the victim ran to a nearby residence and reported the incident. No injuries were sustained by the victim. The suspect started the delivery truck, but did not know how to operate the vehicle and fled the area on foot, abandoning the victim's vehicle. The suspect was described as Hispanic male adult, 18-20 years, thin build, short hair, and not wearing any clothes.

Update: On December 06, 2015, Coachella police conducted a follow-up investigation and located a subject matching the description of the suspect. Albert Luna, 19 years old of Coachella, was arrested at his residence without incident and booked into the Riverside County jail in Indio for carjacking.

Albert Luna who, in his 19 years, never learned a stick shift, but thought he was up for jacking a FedEx truck...while naked.
permalink | December 9, 2015 at 08:38 AM | Comments (0)
November 26, 2015
How Many People Does It Take To Cash A Stolen Check?
In Desert Hot Springs the number must be greater than three.
permalink | November 26, 2015 at 12:35 PM | Comments (0)
November 19, 2015
Wanted For Attempted Homicide
CITY OF DESERT HOT SPRINGS
POLICE DEPARTMENT
Dale Mondary, Chief of Police

DESCRIPTION OF INCIDENT: Attempted Homicide/Arrest Warrant

On 11-12-15 at approximately 3:00 pm, there was a shooting at Tedesco Park in Desert Hot Springs. The victim was shot once and was severely injured. The victim is currently in stable but serious condition.

There were multiple eye witnesses and the investigation identified the shooter as Efrain Hyman. Efforts to locate Hyman have not been successful and he is on the run.

Desert Hot Springs Detectives have filed the case with the Riverside County District Attorney's Office and have obtained a warrant for Hyman's arrest with a cash bond of $1,000,000.

Anyone who knows the whereabouts of Hyman is encouraged to notify the police of your local jurisdiction or contact the Desert Hot Springs Police Department. Please do not attempt to contact Hyman or take any other action, as he is considered armed and dangerous.

Anyone with additional information regarding this investigation please contact the Desert Hot Springs Police Department and ask to speak with Detective Larry Essex. (760) 329-6411 ext 322. Email: lessex@dhspd.com Citizens can also call Valley Crime Stoppers at (760) 341-7867.
permalink | November 19, 2015 at 11:06 PM | Comments (0)
October 16, 2015
Two Busted For Stolen Water Meter & More
On 10/15/2015 Desert Hot Springs Officers responded to the 66300 block of 3rd St. regarding a stolen water meter and subjects trespassing into a vacant house. Officers were unable to contact any of the subjects who fled prior to their arrival. On 10/16/2015 officers went back to the location to conduct a property check and located two subjects trespassing in the house. The subjects were identified as Jeffery Claghorn and Steven Pupp; they were arrested for possession of stolen property as well as multiple other felony charges. Both Claghorn and Pupp also had outstanding felony warrants for their arrest, they were booked into Riverside County Jail.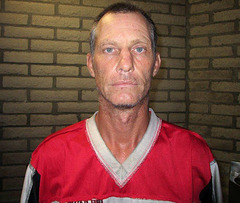 Jeffery Claghorn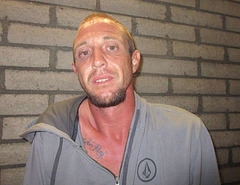 Steven Pupp
permalink | October 16, 2015 at 06:54 PM | Comments (0)
GoPro & Speeding Motorcyclists
Just because you're smart enough NOT to put your GoPro video of yourself going WAY over the speed limit on social media, it still might be used as evidence against you. Two guys doing 118 MPH right in front of God, a state trooper and everybody. GoPro was seized at the scene...and then the police had to get a warrant before looking at the contents.