March 22, 2018
Slide Photos Of The Past (well, we couldn't have future, could we?)

Somewhere in New England (Maine, most likely).

Walden Pond.

A view of the skyline of downtown Boston from Alewife Station on the Red Line. I think the very white steeple you can see towards the left part of the downtown skyline is a church that used to stand in Porter Square. You can see the Federal Reserve building on the righthand part of the skyline.

My brother's stepdaughter at the wedding between her mother and him in 1986, Fremont, California.

Polaris and the star trails around it. I probably shot this while out camping, which means it's probably Maine.

I can't remember where this is, but I'm tempted to say Chicago. Kodachrome, 1987.

Prometheus in front of the Prudential Center in Boston, 1986.

More New England nature.

The old John Hancock, Back Bay, Boston. Kodachrome, 1986.

The reflecting pool at the Christian Science Center in The Fenway, Boston.Agfachrome, 1985.

Chicago City Hall, Kodachrome, 1987.

The Christian Science Center in Boston. Kodachrome, 1986.

Boston Pride Parade, 1985.
More scanned slide photos can be seen here.
permalink | March 22, 2018 at 07:34 PM | Comments (0)
February 11, 2018
Wacking Off
Loving and touching ourselves together with BateWorld's Paul Rosenberg and Sexologist Dr. Jallen Rix. This was on The Brooklyn Conversation, originally. You may (or may not) want to check out BateWorld.
permalink | February 11, 2018 at 06:27 PM | Comments (0)
February 9, 2018
Greg Louganis Shares His Opinion Of Pence
permalink | February 9, 2018 at 12:12 PM | Comments (0)
August 4, 2017
Dore Alley 2017 Photos
A few photos from this year's Dore Alley ("Up Your Alley") in San Francisco.
Many more NSFW images available here.
permalink | August 4, 2017 at 11:26 AM | Comments (2)
June 8, 2017
Queer Burner Retreat
Over Memorial Day weekend I returned to Saratoga Springs, this time for what used to be called the "Queer Burner Retreat," but has been renamed to the meaningless "All Of Us." As a result we got one paying guest who feeling the need for a meditative weekend Googled and found Saratoga Springs, which led her to "All Of Us." She read no further, knowing that she must be one of us. She submitted her credit card and showed up to be rather surprised to find a Burner party underway. She stayed one night and then escaped.

Dan Reeves, the artist behind The Journey Project.

About one-quarter of the Journey Project.

My little camp.

The view from my tent door.

The well-known colors of Comfort & Joy, the biggest gay camp at Burning Man.

The jacuzzi, all fresh and clean when I arrived.

After a couple of days of hard use.

On the front porch of the main lodge.

Rand Larson on the left.

A new fire escape and an entirely new deck!
The complete set of photos can be seen here.
permalink | June 8, 2017 at 07:53 PM | Comments (0)
May 9, 2017
The Gilbert Font

Download links can be found here. At the moment, it's only fully supported in Photoshop CC 2017. But it will work in monochrome on any Mac...and I assume Windows, too.
permalink | May 9, 2017 at 08:59 AM | Comments (0)
December 18, 2016
Tom Of Finland Music Video
If you don't already know that this is very NSFW, then you should not follow this link.
permalink | December 18, 2016 at 10:34 PM | Comments (0)
Keith Haring Exhibit at Petersen Automotive Museum
The five vehicles painted by Keith Haring are on display at Petersen Automotive Museum in L.A. The website doesn't say how long the vehicles will be on display there.

1990 BMW Z1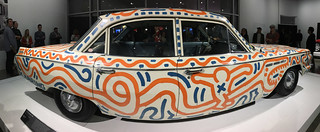 1963 Buick Special

1987 Honda CBR1000F Hurricane

1971 Land Rover Series III

1962 SCAF/Mortarini Mini Ferrari 330 P2 Motorized Child's Automobile
The complete set of photos is here.
permalink | December 18, 2016 at 10:19 PM | Comments (0)
December 11, 2016
Trump Supporters Still Hating With Their Broken English
Hey there little pussy, let me get my big boy pants on and Really take you on!!! What a snake in the grass you are you lying piece of shit too cowardly to confront me in real life so you do it on Facebook. You are the biggest faggot ass in the world the biggest pussy! My Dick is bigger than yours
Which ain't sayin much! What a true piece of shit you are! Lying Faggot! I hope you meet your karma
SLOWLY AND PAINFULLY
Susan Olsen AKA
Cindy Brady
in her better days.
permalink | December 11, 2016 at 06:46 PM | Comments (0)
September 29, 2016
"BURNING MAN: LIKE A VACATION, BUT TERRIBLE"
A year old, but very good.

permalink | September 29, 2016 at 02:02 AM | Comments (0)
July 19, 2016
Public Nudity
A man who is so offended by casual public nudity, he slows down and engages with some naked men on the street in Toronto. I must point out that his Youtube username is "christsforgiveness."

On the website of christsforgiveness.com it says
CFM has evangelists all around the world that have been trained in the CFM style of Evangelism and are impacting souls and planting churches.
The cameraman who made the video above must be showing us some of "CFM style of evangelism." And they wonder why so many gays don't like Christian churches.
The law on public nudity in Canada is a bit unclear, but similar to the laws in much of the United States. If the naked person is not engaging in lewd behavior, then there's no problem.
Here's another video that shows Christ's Forgiveness Ministry preaching at Toronto gay pride. Observe the reaction of the people passing by. There is no reaction. He draws not a single listener. He might as well have been invisible and silent.
permalink | July 19, 2016 at 01:07 PM | Comments (0)
July 5, 2016
Pink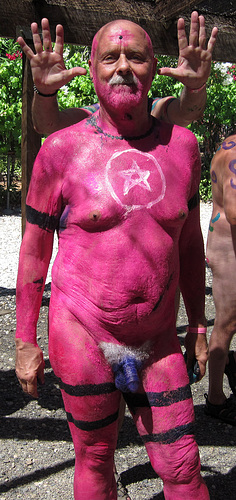 This past week I was at a Billys gathering in northern California. One of the Billys asked me if he could paint my whole body pink. Who am I to say no? Oddly, it was the white paint in my pubic hair that drew the most attention.
permalink | July 5, 2016 at 09:20 PM | Comments (2)
June 24, 2016
Here's A Court Transcript For You To Read
The Washington Post gives some background but it protects you from the bounty of obscenities. But if you go to the official transcript you can enjoy the whole show. Here's one page of it for a sample.

permalink | June 24, 2016 at 08:00 PM | Comments (0)
June 22, 2016
The Spanish Way Of Dealing With The Father Who Will Not Accept His Gay Son
There is complete nudity in this video, whether you regard that as a plus or a minus.
permalink | June 22, 2016 at 07:01 PM | Comments (1)
June 3, 2016
Up In The San Bernardino National Forest
Photos from Camp Round Meadow where I camped with CalComMen last weekend. It's at an elevation of about 6,500 feet, so while the desert was getting its first seriously warm weekend, I was up there freezing to death. Specifically, 40s at night.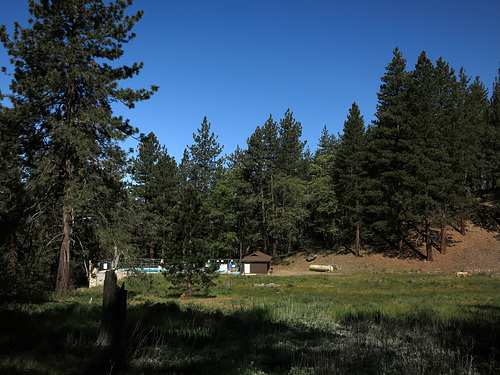 Looking across the field of stinging nettles toward the swimming pool, heated to a comfortable 75°.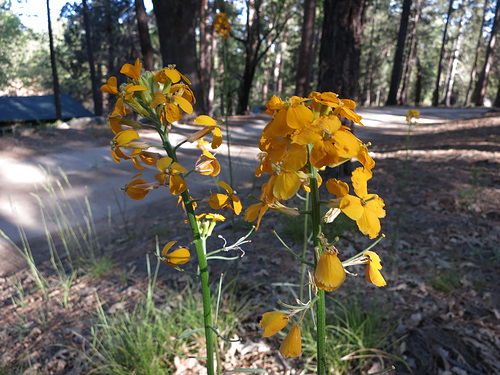 The view from the door of my tent.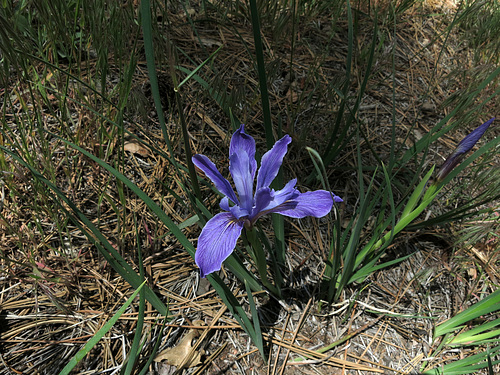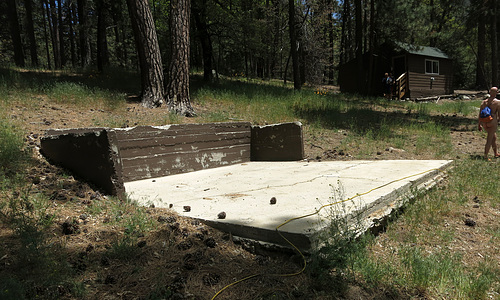 Next time I'm setting up my tent here. It's got electricity and a view!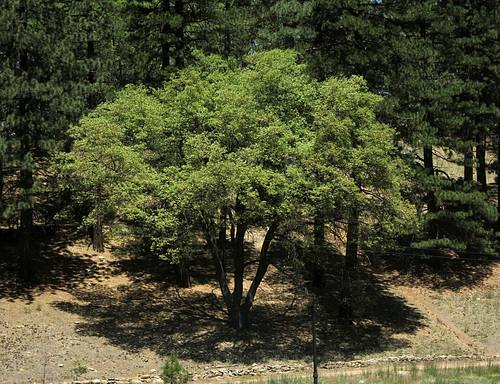 permalink | June 3, 2016 at 07:48 AM | Comments (0)
April 14, 2016
Phil Saviano
I watched Spotlight a couple of weeks ago for the first time and was surprised to see Phil Saviano portrayed as being a sort of tightly strung nutjob. He and I were friends back when I still lived in Boston and I found him to be one of the calmest, most relaxed people I knew. Here's a discussion with Phil Saviano after a showing of the film. The sound quality is poor, but in this video Phil is the Phil I remember.

permalink | April 14, 2016 at 10:34 AM | Comments (0)
January 17, 2016
Forty-Six Years Together
permalink | January 17, 2016 at 12:55 PM | Comments (0)
December 17, 2015
San Francisco
Some photos from my weekend in San Francisco.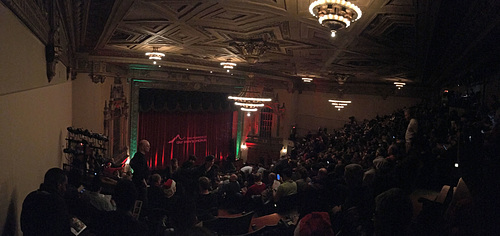 Nourse Theater where the San Francisco Gay Men's Chorus performs.

If anyone has insight into what might be the native language of the author who wrote "lock back" rather than "relock" or just "lock," I would appreciate it.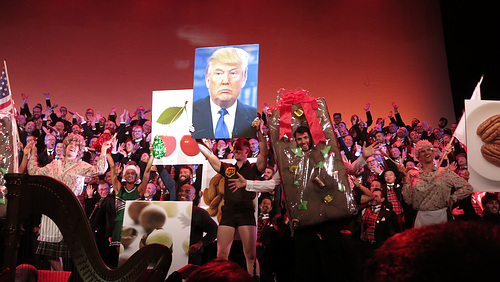 After "Recycle The Fruitcake" the Director had Mr. UPS (who was very popular with the audience) come back with the Trump poster so that the audience could take photos. While singing, chorus members held up, one by one, photos of "fruitcakes." They were Liberace, Richard Simmons, Pee Wee Herman (each one getting a good laugh), and then Donald Trump to which the audience reacted with a great roar. It was clearly the peak of excitement for the whole concert...in both performances that I attended. The Director said that when they came up with this idea four weeks ago it had seemed a bit iffy, but as the weeks passed the idea became better and better.

That's Darrell who I met at the Billy gathering at Halloween. I ran into him at the 440.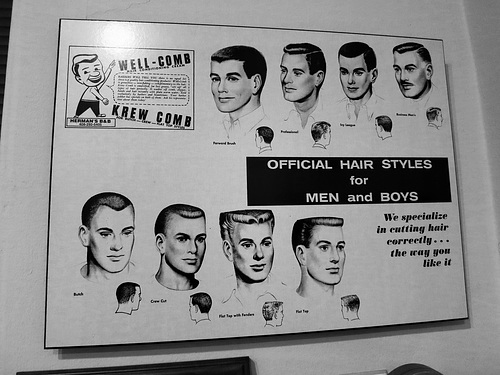 These are "Official" hair cuts. Anything else is simply unofficial. This is hanging in the barbershop where G. Fry works.

I don't need to explain this one, do I?

South San Francisco BART.


Civic Center BART with the UN shield front and center.
permalink | December 17, 2015 at 05:43 PM | Comments (2)
December 9, 2015
Lifesaver
Larry Daniel Kaufman, an unarmed, gay Wiccan is credited with saving four lives at the San Bernardino shooting before he himself was shot and killed.
He was in the courtyard eating lunch with several of people near the corridor where he had been working as the shooting began. Daniel, always more concerned about everyone around him than himself, began screaming "Get out! Go! Get out now! Hurry!" He began pushing people out of harms way, urging them to the safety of the door before he was shot and killed.
permalink | December 9, 2015 at 04:56 PM | Comments (0)
October 14, 2015
Wildwood Retreat
A few weeks ago I spent a pretty fabulous weekend at the Wildwood Retreat in the hills above Guerneville. I'd never been to Guerneville or Wildwood before. It's full of trees! And it rains!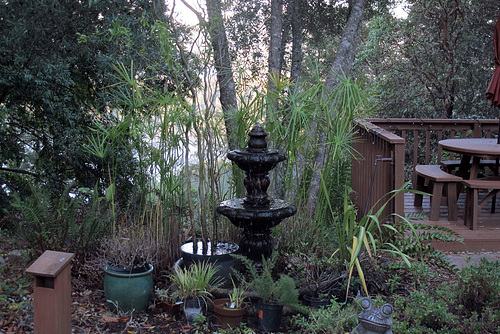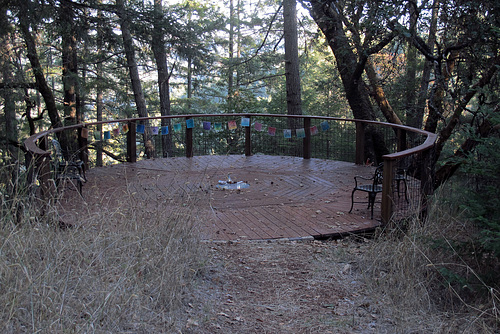 Part of the Wildwood Memorial Grove.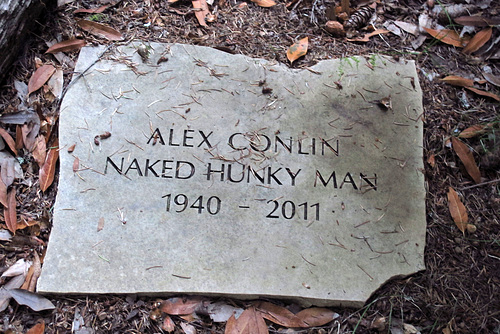 In the Wildwood Memorial Grove.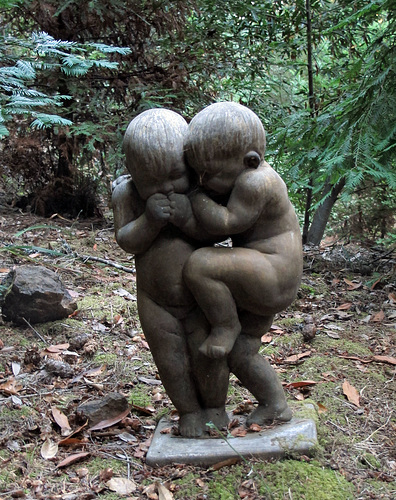 Experienced Wildwood campers told me the fog would fill the valleys below during the night, but even expecting that, at first glance I thought I was seeing a lake when I walked out there on my first morning.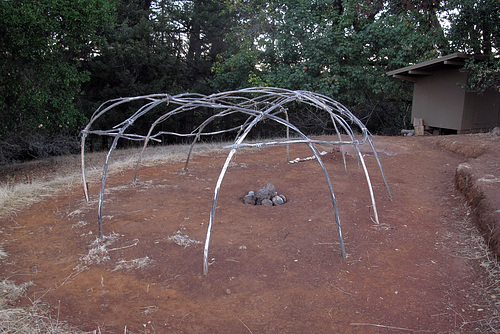 The skeleton of the sweat lodge. This was my first time ever doing a sweat lodge and, man, was it hot! Wish I had a thermometer so I could make an objective comparison to a Finnish sauna. It was a great experience with seven guys and one woman (the leader). She said she could have fit 20 guys in the sweat lodge!


The campgrounds. Nicely level, but it seemed odd to hear the wooden sound if I dropped something inside my tent.

Under the cloth is an effigy that Kirk Prine puts together over the course of a year. It will be burned on the winter solstice at Baker Beach.
Here, Kirk Prine explains in this video. Besides this, he's a fabulous facilitator for a variety of psycho-circles (or whatever you might call that head stuff).
More of my Wildwood photos can be seen here.