« Two Ektachromes, Two Kodachromes | Main | Three New England and An Arizona »
February 17, 2021
Not Everything Is A Slide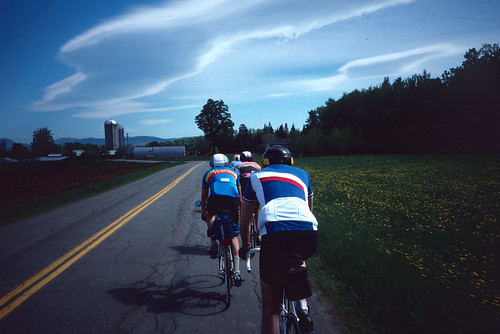 Biking in Vermont, Kodachrome, 1989.

Myself and Michael C. just before the start of California AIDS Ride 4 in 1997. This was our second California AIDS Ride, as you may have guessed from the t-shirts. Scanned from a print.

Close up on some cactus buds, Kodachrome, 1988.

Hiking in California's rolling hills, probably in Alameda County. Kodachrome, 1989.
Filed under AIDS Rides,Cactus,California,Cycling,Photography | permalink | February 17, 2021 at 04:48 PM
Comments