« June 2017 | Main | August 2017 »
July 17, 2017
Speed Check
If you enjoy watching the military jets over the greater Death Valley area, you may like this story.

Filed under California,Technology | permalink | July 17, 2017 at 09:42 PM | Comments (0)
July 14, 2017
John Furbee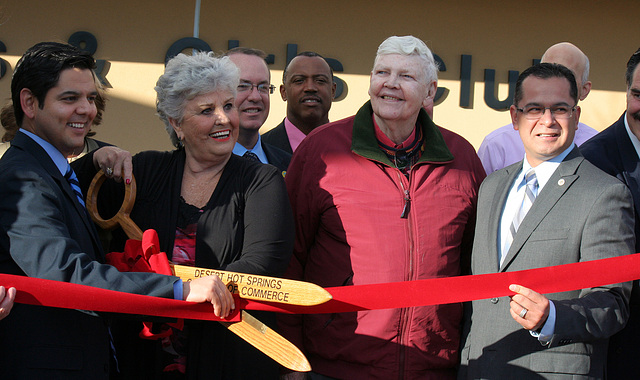 L to R: Rep. Raul Ruiz, Mayor Yvonne Parks, Councilmember Scott Matas, unknown man in back, John Furbee, V. Manuel Perez at the ribbon cutting for the Health & Wellness Center in 2013.
John Furbee - Local Philanthropist, Businessman and Civic Leader Passes Away

Desert Hot Springs, July 13, 2017: It is with tremendous sadness that we announce the passing of John Furbee, a long-time Desert Hot Springs philanthropist, businessman, civic leader and youth supporter. John passed away on July 12, 2017 surrounded by his loving family, following an extended illness.

John Furbee arrived in Desert Hot Springs over 50 years ago, and quickly established the well-known DHS Drug Store. He went on to own and operate several successful businesses within the city and served the community as the President of the Boys and Girls Club and Mission Springs Foundation and sat as Chairman of the Board of both the Desert Hot Springs Planning Commission and Desert Hot Springs Economic Committee.

His commitment and dedication to the city earned him the distinct honor of being named the Senior Inspiration Award Recipient for the City of Desert Hot Springs in 2006 and in 2012 the City Council named the Aquatic Center at the Community Health and Wellness Center the "John H. Furbee Aquatic Center" in his honor. This dedication was based on the significant contributions John made to the community he loved so much, including the donation of the property upon which the facility was built and a significant monetary contribution toward the Center.

John Furbee was a community hero, known for his dedication to the youth, animals, and local charity's. He had a kind heart and will be sorely missed by our entire community.
Filed under Coachella Valley,Desert Hot Springs,Photography | permalink | July 14, 2017 at 01:13 PM | Comments (2)
July 10, 2017
Action Figure Family Donation Request
These are photos of the creation of the Action Family Figures, which is taking place right in lovely Palm Springs. I think that you'll agree that, like every great art project at Burning Man, this one will bring about world peace and a transcendent consciousness linking all souls. If not that, it will at least generate surprise. The playa has never seen anything quite like this. It's going to be four mannequins covered with the action figures, Lego people, Muppets and even Happy Meal toys that young Jallen has been acquiring throughout his 50-odd years, 20 of which he has spent as a Burner. Do you see the Viewmaster serving as the eyes for the little boy? Look into the little boy's eyes and you'll see some of Jallen's photos from the last 20 years of Burning Man. Of course, you'll have to come to Burning Man or one of our work parties to do that.
Besides its stunning artistic qualities, this project is what's getting me to Burning Man this year. Now I'm working for the price of my admission. Working on this project will get me a ticket, a vehicle pass and an early arrival pass! If they would throw in a free shower on the playa, it would be an even better deal, but that's not to be this year.
Who are the patrons supporting this Sistine-Chapel-of-the-desert? Uh, well, me...and others, and you should too. I've actually contributed more than the value of the ticket & VP, so now it's your time to join the fun.
Go here to make a donation, and don't shy away from a 4-digit donation. Check out the rewards you get for one of those!
You get real value for those, not just a t-shirt or other souvenir. And Jallen's going to tell me who made contributions.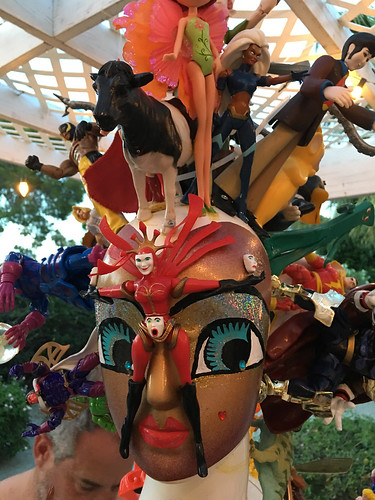 The complete set of photos is here.
Filed under Art,Burning Man,Coachella Valley | permalink | July 10, 2017 at 06:01 PM | Comments (0)