« Phantom 4 vs. Mavic Pro vs. Hero5 Session - image quality | Main | DHS in Palm Springs Life »
September 29, 2016
Canndescent Ribbon Cutting
Canndescent is the first cannabis cultivator to go into real operation in Desert Hot Springs, which means it's the first legal cultivation site in California, outside of dispensaries themselves. Boy Scout Troop 1606 brought the American flag and led the Pledge of Allegiance, which the cannabis people thought was a bit unusual. But! One of the Scouts is trying to raise money for a trip to Washington DC for some Boy Scout function. Canndescent covered his remaining financial need with a check for $3,300. I would like to be there when he tells other Scouts how he raised his money.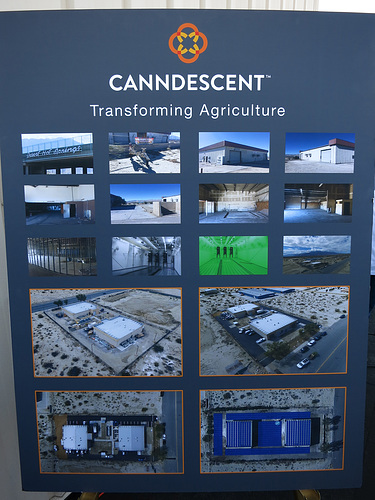 "Transforming Agriculture." I imagine in a few years as the cannabis industry settles down we'll get used to seeing slogans like you'd see in Iowa or any other predominantly agricultural state.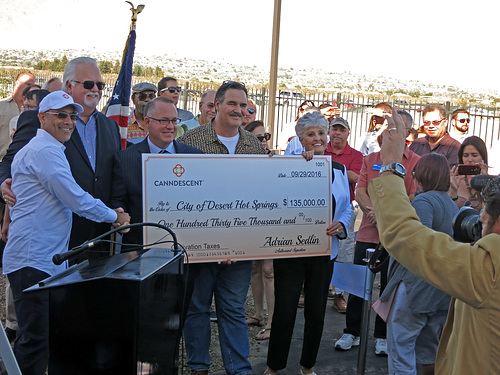 Canndescent also presented the city with its first tax payment of $135,000. The tax rate is based solely on cubic footage of the grow area, so the city doesn't have to wait for a crop to mature and be sold to get taxes. I don't recall if the taxes are paid quarterly or every 6 months, and no one said if this tax payment is one full payment, or does it cover through the end of the calendar year or perhaps the fiscal year? Nevertheless, $135,000 is almost the cost of one cop for one year. So it's a start.


Click for a larger size.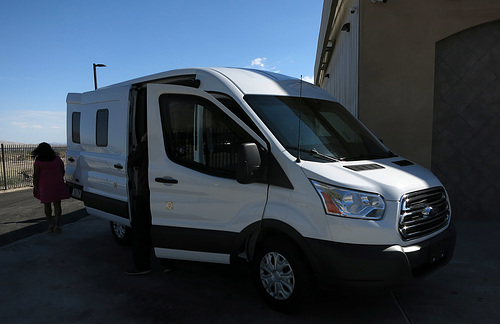 Their armored vehicle which doesn't seem to use CNG.

And it looks like they went all the way to Connecticut to get it.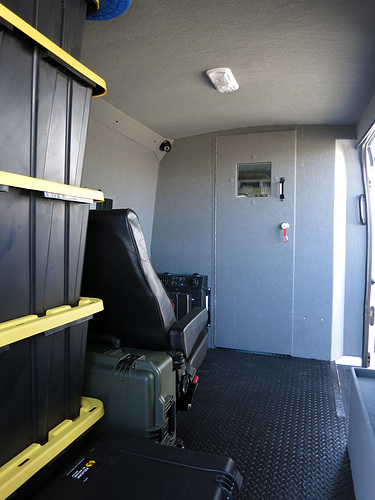 Interior of the vehicle.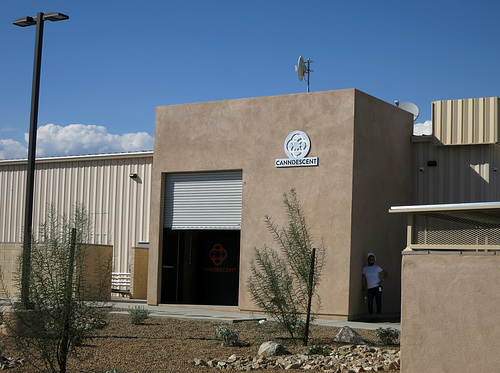 An historical plaque that Canndescent will erect. I suppose this fulfills their "art in public places" requirement. The plaque says:
CANNDESCENT

This marks the site of the first municipally-permitted cannabis cultivator operating in California. On November 5, 1996, California became the first U.S. state to legalize medical cannabis use. On October 21, 2014, Desert Hot Springs became the first city in California to legalize cannabis cultivation. On September 19, 2016, CANNDESCDENT commenced production.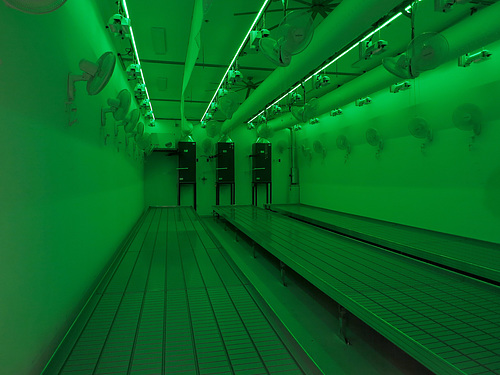 One of their grow rooms (with nothing growing).

Video of the grow room so you can see all the fans and appreciate the resulting noise.
Filed under California,Coachella Valley,Desert Hot Springs,Marijuana,Photography | permalink | September 29, 2016 at 07:17 PM
Comments