« A Low-Priced Worthy Competitor For GoPro | Main | Another Karma Drone Sample »
February 1, 2016
Burning Man As Grief Therapy
Excellently photographed, and I'm pretty sure the narrator is Oprah, but she is given no credit here.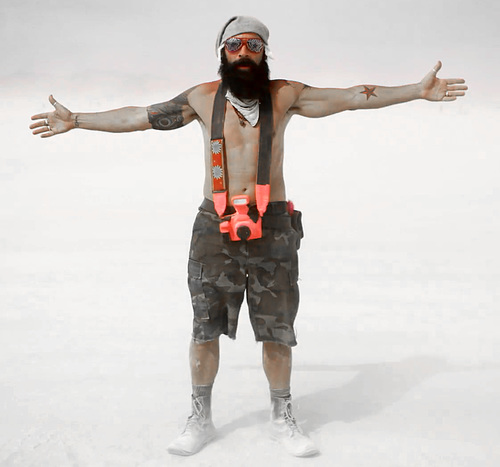 Watch for this brief shot of the man with what appears to me to be a pink flocked camera. It looks orange-ish here, but it looked pink to me in the video.
Filed under Burning Man,Photography | permalink | February 1, 2016 at 11:05 AM
Comments
Fantastic Ron... thanks for sharing. We humans need things that allow catharsis so we can be reborn.
Posted by: Jeff at Feb 2, 2016 6:02:40 AM
Of course it's Oprah. It's part of her 7 episode miniseries for OWN, "Belief".
http://www.oprah.com/belief/Oprah-Winfrey-Presents-Belief
Posted by: Ednixon at Feb 1, 2016 6:23:07 PM