« 153 Years | Main | Stereo Images »
January 19, 2016
More Los Angeles Photos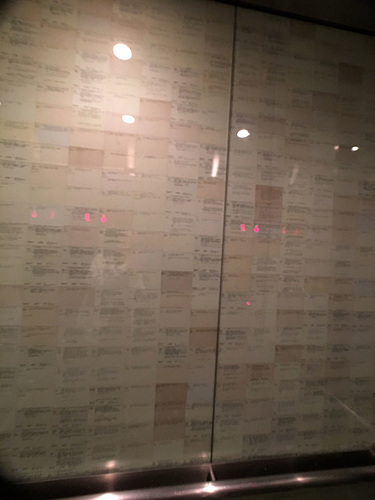 The walls of a couple of elevators in the L.A. Public Library are covered entirely in old cards from card catalogs.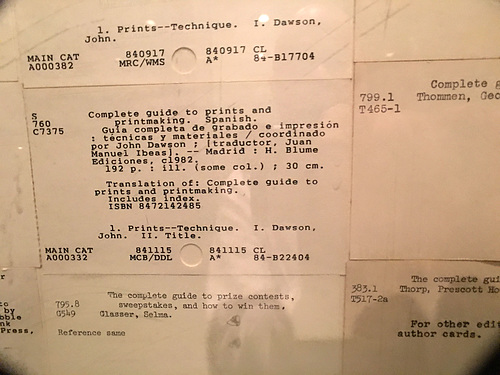 See? Real cards.

The elevator has a glass panel through which you can see they've even mounted old cards in the shaft itself.

Some floor tile in the LA Public Library.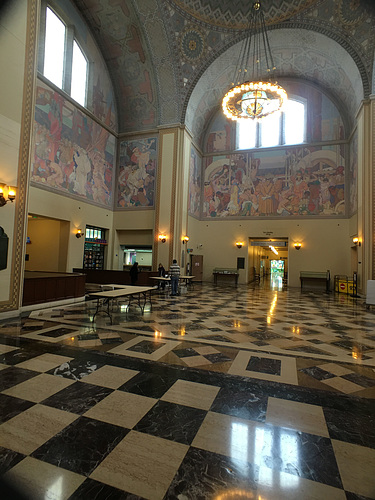 The rotunda in the LAPL.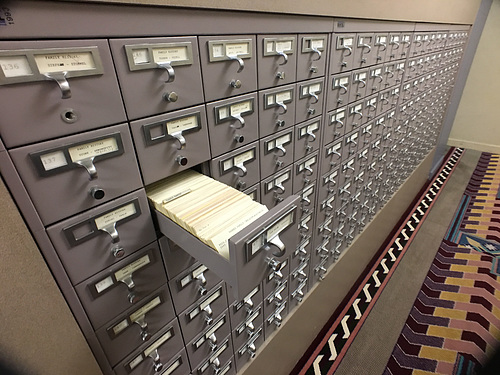 A functioning card catalog in the genealogy department.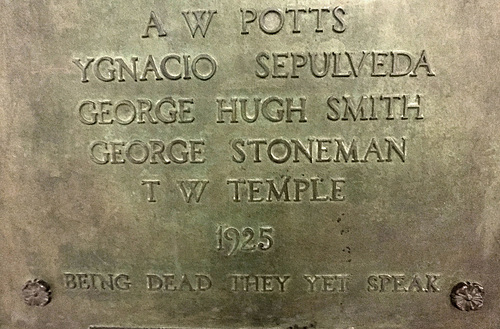 "Being dead they yet speak." Apparently a wave of zombyism wiped out the city fathers in the 1920s.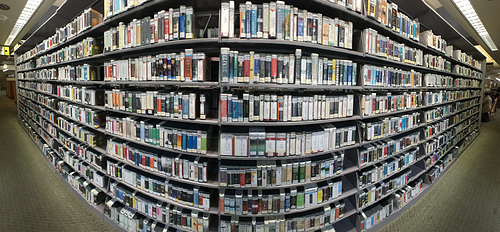 Audiobooks.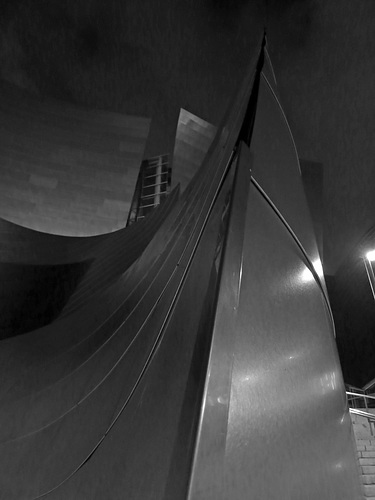 Disney Hall.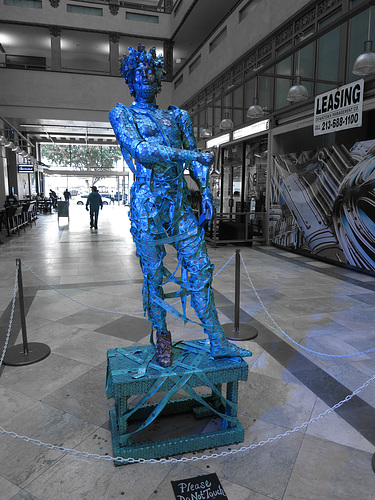 In the Spring Street Arcade.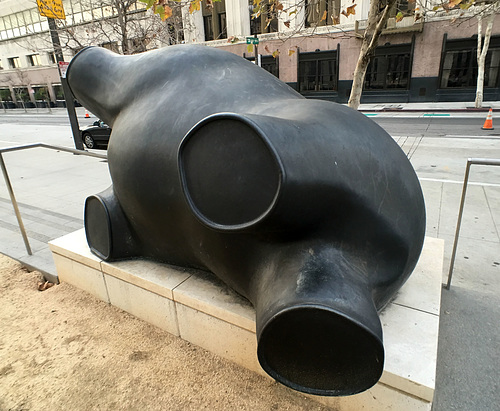 One of the sculptures on Spring Street next to LAPD headquarters. These were created by Peter Shelton.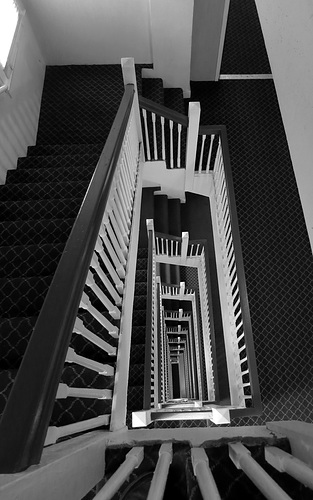 Old hotel stairway.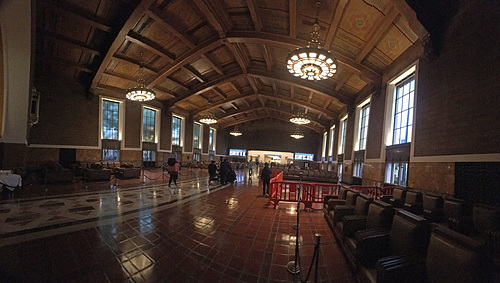 Union Station - iPhone panorama.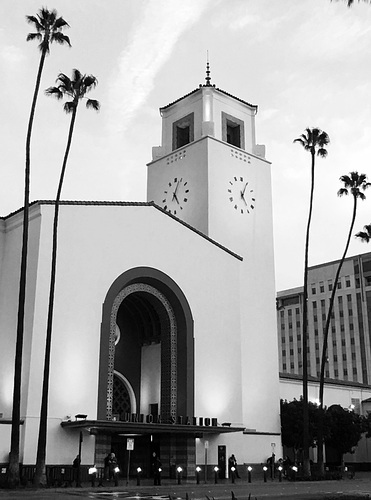 Union Station.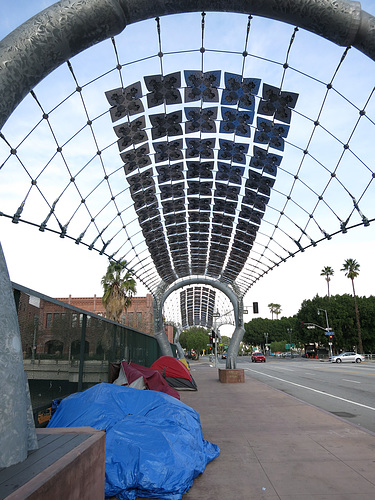 This is that very noticeable public art on the Los Angeles Street bridge over the 101 downtown. Here's a news article all about this art. The process to get it done began in 2006. The art supports its own weight (rather than resting on the bridge) through a deep foundation that can't be seen.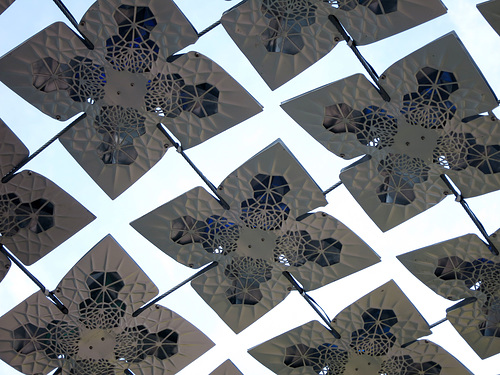 Detail of the art on the bridge.
The article says the art is on Main Street, but Google backs up my observation that it's on Los Angeles Street.


Metro Rail observes its 25th anniversary with this display in Union Station. For comparison, here are the same numbers from NYC (which did not abandon it's mass transit rail system in the 1950s): 6,384 rail cars, 422 stations, 660.75 miles of rail.

At 5th and Spring Streets.

On 8th Street.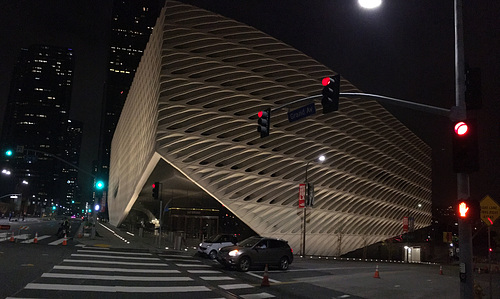 The Broad Museum.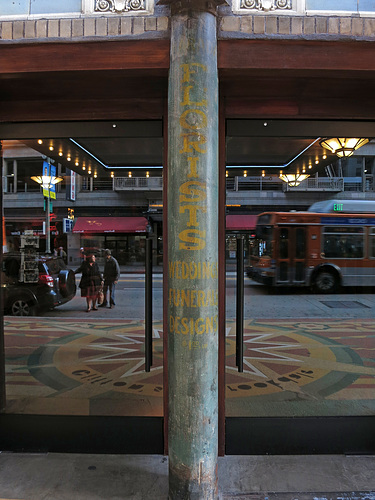 This is an easily overlooked detail uncovered in the rehab of Clifton's Cafeteria. Right between the two entrance doors. There used to be a florist shop there. This sign pre-dates 1931, when Clifton's opened.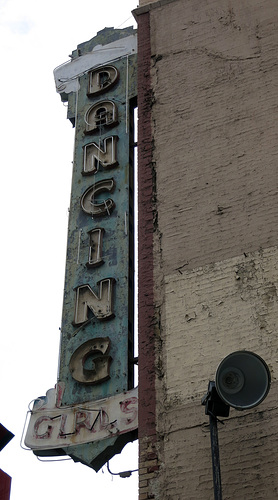 "Dancing Girls!"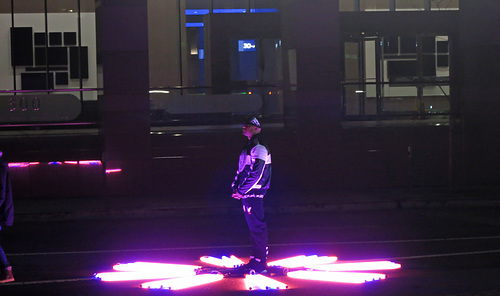 On Grand Avenue at about midnight some filming was about to happen. This guy just stood there surrounded by blue and red fluorescent tubes. There was one camera on a crane and a couple of guys with the camera. Off to the side were another couple of guys keeping an eye on the generator (which was noisier than permitted at Burning Man). There wasn't any filming actually happening. Everybody just seemed to be waiting and collecting their pay.

Filed under Architecture,California,Photography | permalink | January 19, 2016 at 07:34 PM
Comments
Great photos, Ron; thanks.
Posted by: Earl at Jan 19, 2016 7:45:37 PM