« Burning Man Virgins Speak | Main | GoPro & Speeding Motorcyclists »
October 14, 2015
Wildwood Retreat
A few weeks ago I spent a pretty fabulous weekend at the Wildwood Retreat in the hills above Guerneville. I'd never been to Guerneville or Wildwood before. It's full of trees! And it rains!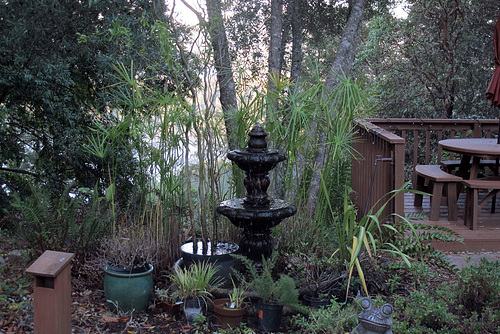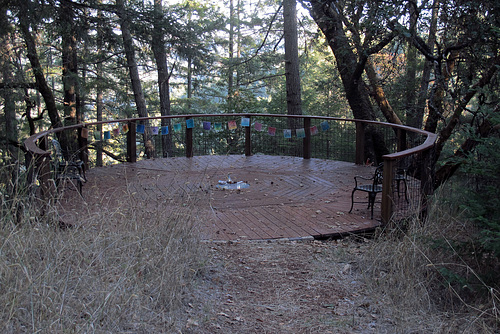 Part of the Wildwood Memorial Grove.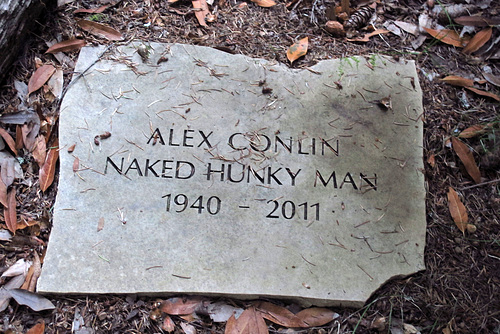 In the Wildwood Memorial Grove.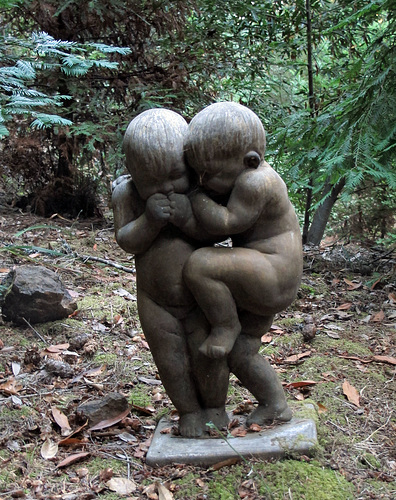 Experienced Wildwood campers told me the fog would fill the valleys below during the night, but even expecting that, at first glance I thought I was seeing a lake when I walked out there on my first morning.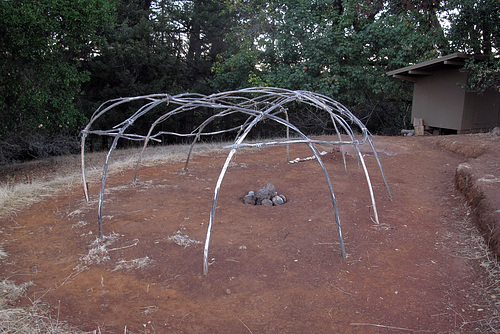 The skeleton of the sweat lodge. This was my first time ever doing a sweat lodge and, man, was it hot! Wish I had a thermometer so I could make an objective comparison to a Finnish sauna. It was a great experience with seven guys and one woman (the leader). She said she could have fit 20 guys in the sweat lodge!


The campgrounds. Nicely level, but it seemed odd to hear the wooden sound if I dropped something inside my tent.

Under the cloth is an effigy that Kirk Prine puts together over the course of a year. It will be burned on the winter solstice at Baker Beach.
Here, Kirk Prine explains in this video. Besides this, he's a fabulous facilitator for a variety of psycho-circles (or whatever you might call that head stuff).
More of my Wildwood photos can be seen here.
Filed under California,Gay Issues,Photography | permalink | October 14, 2015 at 11:03 AM
Comments