« MMJ Dispensary Reaches Out To Veterans | Main | Police Sense Of Justice, Fair Play, And The Law »
August 4, 2015
The Amenities At Burning Man
We all know about the unmatchable amenities provided at Burning Man, but I've never seen them listed for an ad before: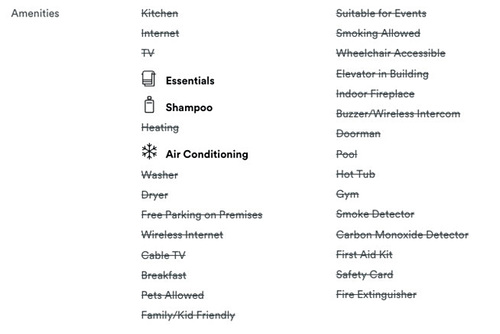 This comes from an AirBnB listing. $850/night. You are still responsible for your own $390 ticket. The ad neglects to specifically mention that you need to bring all your own food and water as well. And do the prep, I imagine. The listing doesn't mention collective cooking or meals. I think they could have easily listed "Heating." It'll get pretty warm in that bus by midday.
Also notice that if the customer is not in a placed theme camp, the bus will be located at "the most available spot on the first morning of the festival." And exactly where that spot is, you don't know, so all you have to do upon arriving is walk every street in the city until you find it.
Filed under Burning Man,Travel | permalink | August 4, 2015 at 10:27 AM
Comments