« Amazon Rocket Test | Main | Watts Towers »
May 3, 2015
Automobile Driving Museum
A week ago I went along with some other guys from Great Outdoors to visit the Automobile Driving Museum in El Segundo. The unique thing about this museum is that they actually take you out for a ride in three of their classic cars.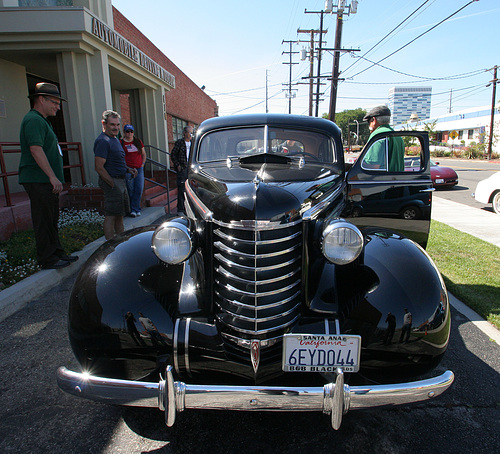 This is the 1937 Olds that I rode in.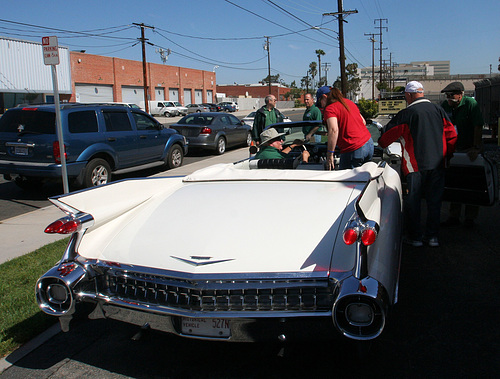 And the 1959 Cadillac.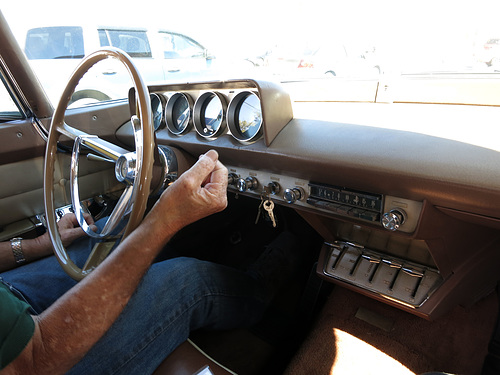 And the 1957 Lincoln Continental, which they told us is 100% original which is why the aging of the paint.
And those three cars brought about this short video:



What a boat! This is the hardtop convertible.

On this Packard the rider's delicate skin is protected from touching rude metal by extending the upholstery to the outside. And then they got air conditioning.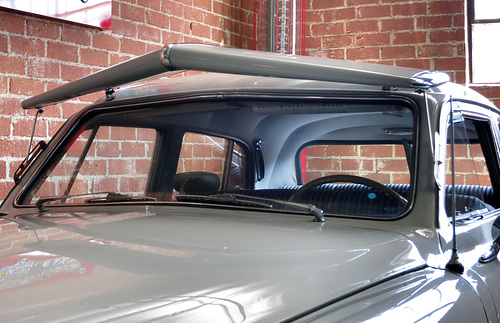 A Studebaker Land Cruiser (1950) with a complex windshield shade canopy. And then somebody thought of tinting windows.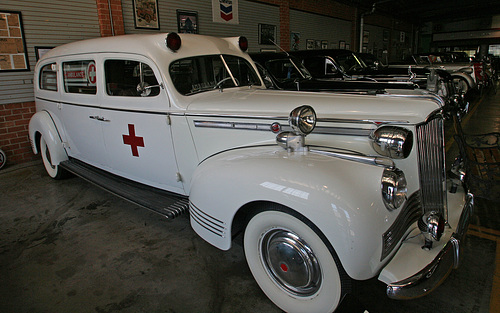 The 1942 Packard Henney ambulance.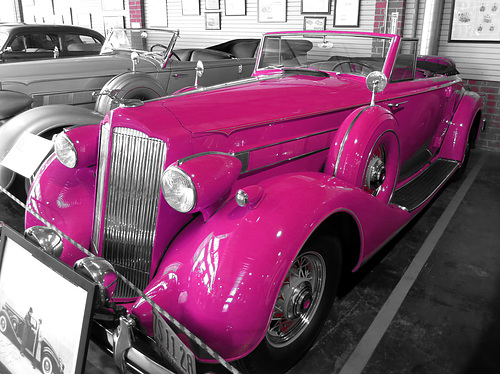 They said you could get it any color, so I did.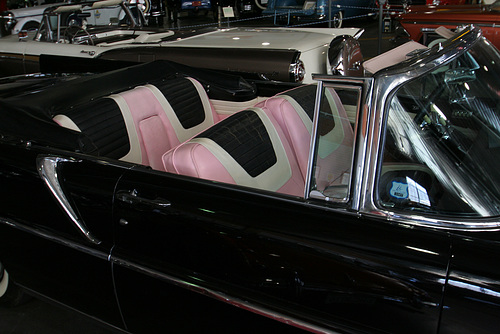 A pink interior which mystified some of the guys.
The complete set of photos is here.
Filed under Automotive,Photography | permalink | May 3, 2015 at 11:56 AM
Comments