« Solar Eclipse Two Ways | Main | "Probable Cause" »
March 26, 2015
Music For My Gang Posse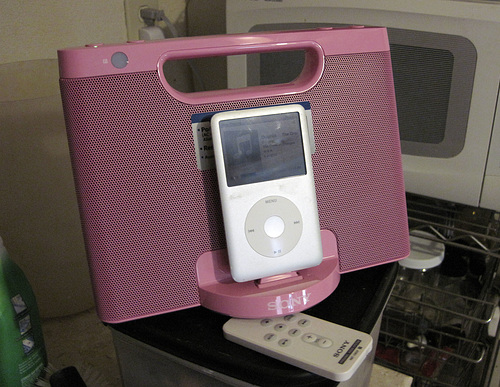 Check it out; this is going to be my new sound system for my bike at Burning Man. Picture me and my posse roaming the playa while this thing booms out the soundtrack to "The Sound Of Music" and other appropriate gang posse tunes. Yes, we will have to avoid big sound camps and stick pretty close together so we can all hear it - but that's just how we roll.
I'm looking for some nursery rhymes set to upbeat music for this. All music suggestions are welcome...but some may be scoffed at.
Before anybody points it out, I will have to gaffer tape the iPod to the Sony dock to make sure it doesn't pop off and become a victim of playa bike traffic.
Filed under Burning Man,Music | permalink | March 26, 2015 at 01:18 PM
Comments
Sound of Music??? Seriously? Okay I like it too but if you're going to call your group a "gang" or "posse" at lest have Lady GaGa's versions of Sound of Music .
Posted by: Russ Martin at Mar 26, 2015 8:36:12 PM
You are such the gangsta Ron!
Posted by: Jeff at Mar 26, 2015 1:21:11 PM