« Ted Olson Still Aiming High | Main | Bystanders Intervene To Stop Bashing »
October 27, 2014
The Orca Mural Thus Far
Photos by John Coleman.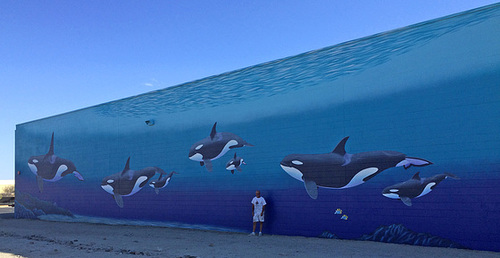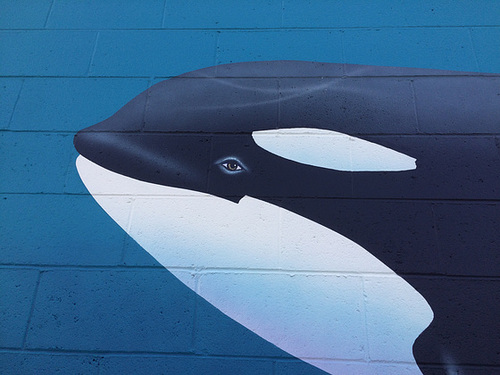 Filed under Art,Desert Hot Springs | permalink | October 27, 2014 at 03:23 PM
Comments
I was trying to coordinate the media coverage but was told not to..We need to do a huge press conference and media event to unveil this.
Posted by: Mike Picardi at Oct 28, 2014 11:41:30 PM
this is wonderful...we need massive media coverage!!
Posted by: Mike Picardi at Oct 28, 2014 1:28:03 PM