September 27, 2016
DJI Smacks Down GoPro
Just a week after GoPro announced their first drone, Karma, DJI (longtime sales leader in drones) has come out with something much better called Mavic Pro. The Mavic Pro appears to fold down smaller than the Karma; it can go 40 MPH (somebody's going to lose an eye!); and it has tracking ability. It's also cheaper than the Karma. The Karma is $800. Add a Hero5 and the total is about $1,200. The Mavic Pro is $999 and includes a camera. You can also exclude DJI's new remote controller and save $250, dropping the price to $749. You can skip the remote controller and operate the Mavic Pro from your smartphone. DJI says the Mavic Pro can hover so steadily and its gimbal is so fantastic that you can use shutter speeds as long as 2 seconds on their camera! I am gobsmacked!
Here's a video which is nicely lower key than a GoPro video.

The only way this is going to be a bad deal is if the camera is crappy...so wait for some reviews first.
UPDATE: A Mavic Pro test video.

It looks like image quality is very good, but a narrower angle than GoPro, which has its pluses and minuses.
Here's a comparison list of features of the Mavic Pro and the Karma.
permalink | September 27, 2016 at 09:53 PM | Comments (2)
September 20, 2016
Terabyte SD Card
SanDisk announced it has created a prettype of a 1 TB SD card. No word on when it might come to market or what the price might be.
permalink | September 20, 2016 at 02:16 PM | Comments (0)
May 3, 2016
Brain Map Of Responses To Words
A couple of scientists, using MRI, have mapped which parts of the brain respond to certain words. If you want the original article in Nature, here it is. But what you want to see is this easy to understand video.

And then what you want to see is this interactive 3D map of the brain. Click on a spot and it tells you the words that activate that area. Here are some sample results: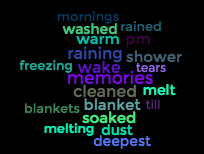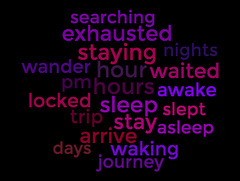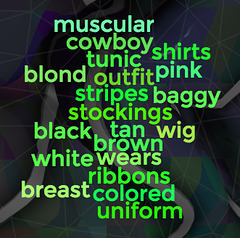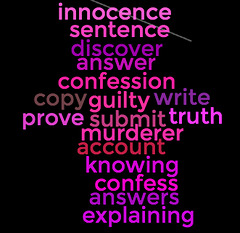 Ideas: they need to do this with other languages too, and with different dialects of English, to see the differences and similarities; where are the obscenities?; technical words and jargon - let's see how those get mapped.
permalink | May 3, 2016 at 10:09 AM | Comments (0)
May 2, 2016
Apple Campus Update
Another drone video of the construction of the new Apple Campus. This one has a few captions, so we know what we're looking at.

permalink | May 2, 2016 at 08:58 PM | Comments (0)
May 1, 2016
Zen Of The Day
See Windows 95 boot up and run on an Apple Watch!
permalink | May 1, 2016 at 09:55 AM | Comments (0)
April 26, 2016
Drone With Improved Safety
Lightweight, "follow-me," and a safety enclosure. It's not available yet, but they are aiming for a retail price under $600. It does not have image stabilization, which shows in some of these sample shots.

permalink | April 26, 2016 at 07:46 AM | Comments (1)
April 17, 2016
Apple Patents Glass Doors
Actually, they've gotten a design patent on large glass doors without handles for their "Next-Gen" stores. The lack of handles will allow crowds of shoppers to flow more smoothly when a new product is released. [sarcasm]

Here you see them in use at the new Apple store in the Chestnut Hill mall. Boston readers are invited to go inspect these and report back on their magical properties. They can't just be doors, can they?
permalink | April 17, 2016 at 12:53 PM | Comments (1)
April 14, 2016
Nixie Watch
Quite likely, you recall this video from the naked pub crawl at last year's Burning Man. It does contain nudity so, you know, if you don't want to see it, don't click it. It's only to show you this overpowered sound system on a bicycle.

Fast forward to today, and here's Techmoan's review of the new Nixie tube wristwatch.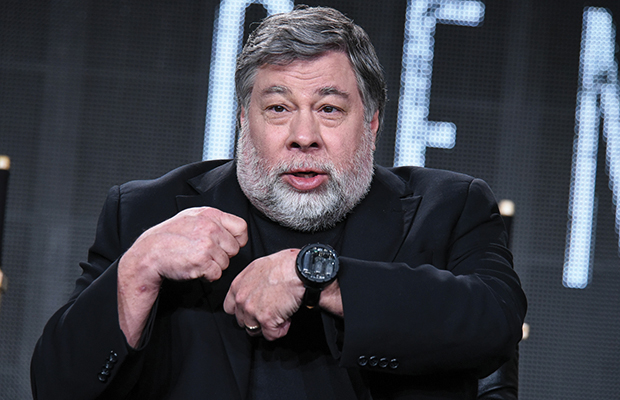 Here's Steve Wozniak showing off his Nixie watch.
From Techmoan's video I jumped to Cathode Corner where you can buy a Nixie watch. Scroll down that page and whadda ya see? The overpowered bike sound system that I videoed above. In short, the Nixie watch designer was on the naked pub crawl with his loud bicycle.
permalink | April 14, 2016 at 09:43 AM | Comments (0)
April 8, 2016
GoPro Not Included
permalink | April 8, 2016 at 10:59 PM | Comments (0)
April 1, 2016
Finns Developing Military Applications For Drones
This was posted on March 31, so it must be true!