November 13, 2017
Slaughterbots
Still science fiction. Their website.

permalink | November 13, 2017 at 05:10 PM | Comments (0)
July 17, 2017
Speed Check
If you enjoy watching the military jets over the greater Death Valley area, you may like this story.

permalink | July 17, 2017 at 09:42 PM | Comments (0)
May 9, 2017
The Gilbert Font

Download links can be found here. At the moment, it's only fully supported in Photoshop CC 2017. But it will work in monochrome on any Mac...and I assume Windows, too.
permalink | May 9, 2017 at 08:59 AM | Comments (0)
January 14, 2017
SpaceX Launch And Landing This Morning
If you don't want to watch the whole thing, start it at 22:25 which may seem a bit early, but I think you'll find it entertaining. There's some great photography on this 100% successful mission that launched from Vandenburg. Cameras on the first stage give you a few glimpses of much of the coast of California (mostly clear everywhere, it seems) as it ascends. You also get to watch the perfect descent from the POV of the first stage. The second stage gets screen time too.

Maybe I've just missed it before, but the speedometer constantly displayed in the upper right is new to me. I notice that the speedometer and the altimeter both have red lines. What happens if it red lines? It's not going to throw a rod. Does it mean it's overreached and achieved escape velocity? Milky Way here we come?
permalink | January 14, 2017 at 02:07 PM | Comments (0)
December 9, 2016
Easily Entertained
permalink | December 9, 2016 at 02:36 PM | Comments (0)
November 4, 2016
Spectrum (formerly Time Warner Cable)
Over the last week I've had my first go-round with Spectrum, which has taken over Time Warner Cable, and it is not good. I've been paying about $80/month to Time Warner for internet service only, 30 Mbps download, 5 Mbps upload. I've been getting mailers from Spectrum that seem to say they are offering internet at 100 Mbps for only $30/month. But if you read the fine print you'll see that's only if bundled with other services that I don't want.
So I called Spectrum a week ago, Friday, October 28 to inquire. The deal I was given then was a bundle of only phone and internet, for a total of about $60, and the internet would be 100 Mbps. But they had to give me a new modem to handle the phone. The sales person said the 100 Mbps would be available within about 10 minutes (!) and the modem would be shipped FedEx and arrive Monday or Tuesday.
An hour later my internet was NOT 100 Mbps (using Speakeasy speed test), so I called sales again. Got a different person who said my order was "incomplete," and it wouldn't be complete until I got that new modem. He said that even though the modem I have now could handle 100 Mbps, they would not upgrade me until I received the new modem. It was not a hardware limitation, but solely a policy decision by Spectrum not to give me what I want immediately, even though they could do it. Further, this sales person told me that when I received the modem via FedEx I didn't have to do anything. My speed would simply jump up to 100 Mbps. I wouldn't have to call Spectrum or even install the new modem. The mere receipt of it would, of course, FedEx would update its tracking and Spectrum would see that I had it and that would trigger whatever needed to happen.
This seemed weird and unbelievable, but it satisfied me, because I didn't want phone service at all. My intent was to never take the new modem out of the box, get my 100 Mbps internet for only $60 for a year, and then when the special offer ended in a year I'd figure out what to do then.
On Monday, I got a call from Spectrum saying I needed to listen to instructions about my upcoming new phone service. What that is, is the explanation of how 911 works and how 911 may not have the location of my phone for a few days, and that if I moved I needed to update my info so 911 would be updated. No problem. Except I had listened to those instructions on Friday as part of the first sales call. I told this caller that, and she said there was no record of it. I told her if she needed to play some recording for me, then go ahead and play it. She played a recording, but it wasn't about 911. Sounded more like a sales offer. Then it ended. So I hung up.
By Wednesday I still had not gotten the modem and my speed checks showed my 30 Mbps had had actually fallen to less than 10 Mbps (sometimes less than 5!), so I called tech support. They could not find anything wrong, so they scheduled a tech visit for Friday, November 4 (today, as I write this). While I had the tech on the phone I asked him about the modem and he told me it would be delivered later on Wednesday.
The modem was never delivered.
On Thursday my service was back up to 30 Mbps and that seemed stable throughout the day, so late in the day I called Spectrum to cancel Friday's tech appointment. The technician I got on the phone, though, only wanted to talk about a service appointment he saw that had been scheduled for the same day I was calling, Thursday, from 10 AM to 7 PM! But that service call had been cancelled. Also, my entire order from last Friday had been cancelled. And he couldn't find any tech appointment for me on Friday! So, everything I had called Spectrum about over the last week had just disappeared.
So the tech on the phone offered to re-send the modem, but I asked if I could just go pick it up at the local office, so he set it up that way.
Today, Friday, I went over the Spectrum office on Palm Drive whereupon I was told by the service person that the ONLY way I could get 100 Mbps was to pay $99/month plus a $199 activation fee! So I told her to forget the modem and came home empty handed.
I called Spectrum sales again and asked what kind of deal I could get on internet. I was told I could only get a bundle of TV, phone and internet, for a total of $90, which is more than I'm paying for internet now, so I didn't want that. All I really want is faster service for the same or less money. I asked the sales person if there were any other options for getting internet service and he said no! No? We went back and forth on that for a bit, until he acknowledged that I could get 50 Mbps if I pay $110/month. So that was the end of that deal.
I'm sticking with my 30 Mbps at $80/month. Let me know how your experiences with Spectrum go.
permalink | November 4, 2016 at 01:39 PM | Comments (7)
September 27, 2016
DJI Smacks Down GoPro
Just a week after GoPro announced their first drone, Karma, DJI (longtime sales leader in drones) has come out with something much better called Mavic Pro. The Mavic Pro appears to fold down smaller than the Karma; it can go 40 MPH (somebody's going to lose an eye!); and it has tracking ability. It's also cheaper than the Karma. The Karma is $800. Add a Hero5 and the total is about $1,200. The Mavic Pro is $999 and includes a camera. You can also exclude DJI's new remote controller and save $250, dropping the price to $749. You can skip the remote controller and operate the Mavic Pro from your smartphone. DJI says the Mavic Pro can hover so steadily and its gimbal is so fantastic that you can use shutter speeds as long as 2 seconds on their camera! I am gobsmacked!
Here's a video which is nicely lower key than a GoPro video.

The only way this is going to be a bad deal is if the camera is crappy...so wait for some reviews first.
UPDATE: A Mavic Pro test video.

It looks like image quality is very good, but a narrower angle than GoPro, which has its pluses and minuses.
Here's a comparison list of features of the Mavic Pro and the Karma.
permalink | September 27, 2016 at 09:53 PM | Comments (2)
September 20, 2016
Terabyte SD Card
SanDisk announced it has created a prettype of a 1 TB SD card. No word on when it might come to market or what the price might be.
permalink | September 20, 2016 at 02:16 PM | Comments (0)
May 3, 2016
Brain Map Of Responses To Words
A couple of scientists, using MRI, have mapped which parts of the brain respond to certain words. If you want the original article in Nature, here it is. But what you want to see is this easy to understand video.

And then what you want to see is this interactive 3D map of the brain. Click on a spot and it tells you the words that activate that area. Here are some sample results: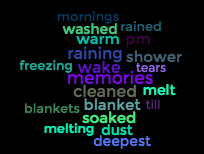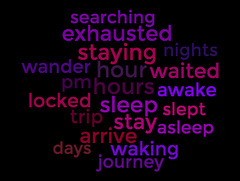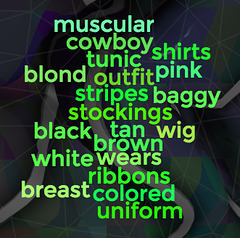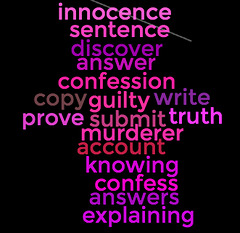 Ideas: they need to do this with other languages too, and with different dialects of English, to see the differences and similarities; where are the obscenities?; technical words and jargon - let's see how those get mapped.
permalink | May 3, 2016 at 10:09 AM | Comments (0)
May 2, 2016
Apple Campus Update
Another drone video of the construction of the new Apple Campus. This one has a few captions, so we know what we're looking at.

permalink | May 2, 2016 at 08:58 PM | Comments (0)
May 1, 2016
Zen Of The Day
See Windows 95 boot up and run on an Apple Watch!
permalink | May 1, 2016 at 09:55 AM | Comments (0)
April 26, 2016
Drone With Improved Safety
Lightweight, "follow-me," and a safety enclosure. It's not available yet, but they are aiming for a retail price under $600. It does not have image stabilization, which shows in some of these sample shots.

permalink | April 26, 2016 at 07:46 AM | Comments (1)
April 17, 2016
Apple Patents Glass Doors
Actually, they've gotten a design patent on large glass doors without handles for their "Next-Gen" stores. The lack of handles will allow crowds of shoppers to flow more smoothly when a new product is released. [sarcasm]

Here you see them in use at the new Apple store in the Chestnut Hill mall. Boston readers are invited to go inspect these and report back on their magical properties. They can't just be doors, can they?
permalink | April 17, 2016 at 12:53 PM | Comments (1)
April 14, 2016
Nixie Watch
Quite likely, you recall this video from the naked pub crawl at last year's Burning Man. It does contain nudity so, you know, if you don't want to see it, don't click it. It's only to show you this overpowered sound system on a bicycle.

Fast forward to today, and here's Techmoan's review of the new Nixie tube wristwatch.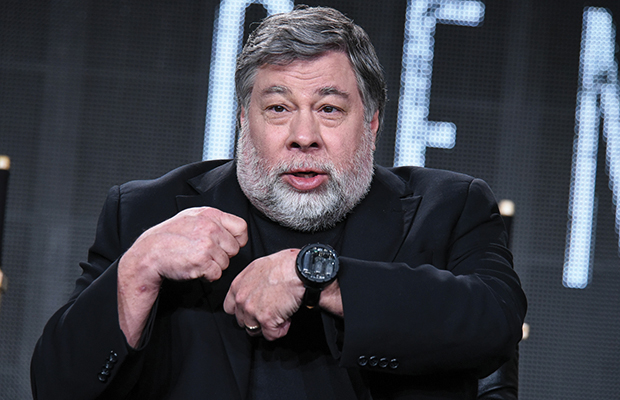 Here's Steve Wozniak showing off his Nixie watch.
From Techmoan's video I jumped to Cathode Corner where you can buy a Nixie watch. Scroll down that page and whadda ya see? The overpowered bike sound system that I videoed above. In short, the Nixie watch designer was on the naked pub crawl with his loud bicycle.
permalink | April 14, 2016 at 09:43 AM | Comments (0)
April 8, 2016
GoPro Not Included
permalink | April 8, 2016 at 10:59 PM | Comments (0)
April 1, 2016
Finns Developing Military Applications For Drones
This was posted on March 31, so it must be true!

permalink | April 1, 2016 at 09:30 PM | Comments (0)
March 24, 2016
The Bequinox Robot
And I got to find out how iMovie handles video where I go crazy and hold the phone in portrait mode.

permalink | March 24, 2016 at 10:19 PM | Comments (0)
March 6, 2016
"you won't be building a quantum computer and putting it on your desktop anytime soon"
Why does that sound like one of those quotes we'll all be knowingly chuckling over 20 years from now? MIT builds a 5-atom quantum computer. And, oh yeah, the University of Innsbruck in Austria helped.
I predict that with a few more atoms the computer will become self-aware and design quantum computers that anyone can build on his or her own desktop.
permalink | March 6, 2016 at 10:40 PM | Comments (0)
February 14, 2016
Discounts On MacBooks
B&H Photo is selling various MacBooks at $300 to $350 off.
1.2 GHz, 512 GB, Space Gray, $1,249
Same model, but Silver or Gold, $1,299
1.3 GHz, 512 GB, Silver, Space Grey, $1,399
Same model but in grey, $1,449
permalink | February 14, 2016 at 03:40 PM | Comments (0)
January 8, 2016
Kodak Bringing Out A New Super-8 Motion Picture Film Camera!

The new Kodak Super-8 film camera which will hit the market in time for Christmas 2016. It's made from sheet metal and leather. On the front end is a C-mount lens. But apart from that it looks digital. It has a video viewfinder and a removable microphone that records to an SD card. When the 50-foot roll of film is full, you mail it off to Kodak who mails you back your developed film along with a link to a digitized version that you can download.
For this incarnation of Super-8 the target market will not be families taking an automobile tour of the western national parks, but film students who want to become the next great movie maker. Kodak has a list of endorsers that is pretty impressive: Christopher Nolan (The Dark Knight), Steven Spielberg, JJ Abrams, Quentin Tarantino, Steve McQueen (from beyond the grave!), Robert Richardson (Kill Bill), and a lot, lot more.
It is expected to be priced for the prosumer market, which means expensive, but not so expensive that you can't actually buy it if you want it bad enough.
But no, they are not bringing back Kodachrome Super-8. It's gonna be Ektachrome and Tri-X.