April 26, 2016
Drone With Improved Safety
Lightweight, "follow-me," and a safety enclosure. It's not available yet, but they are aiming for a retail price under $600. It does not have image stabilization, which shows in some of these sample shots.

permalink | April 26, 2016 at 07:46 AM | Comments (0)
April 17, 2016
Apple Patents Glass Doors
Actually, they've gotten a design patent on large glass doors without handles for their "Next-Gen" stores. The lack of handles will allow crowds of shoppers to flow more smoothly when a new product is released. [sarcasm]

Here you see them in use at the new Apple store in the Chestnut Hill mall. Boston readers are invited to go inspect these and report back on their magical properties. They can't just be doors, can they?
permalink | April 17, 2016 at 12:53 PM | Comments (1)
April 14, 2016
Nixie Watch
Quite likely, you recall this video from the naked pub crawl at last year's Burning Man. It does contain nudity so, you know, if you don't want to see it, don't click it. It's only to show you this overpowered sound system on a bicycle.

Fast forward to today, and here's Techmoan's review of the new Nixie tube wristwatch.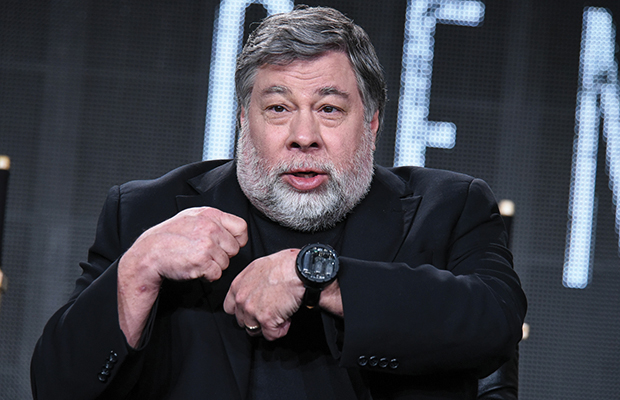 Here's Steve Wozniak showing off his Nixie watch.
From Techmoan's video I jumped to Cathode Corner where you can buy a Nixie watch. Scroll down that page and whadda ya see? The overpowered bike sound system that I videoed above. In short, the Nixie watch designer was on the naked pub crawl with his loud bicycle.
permalink | April 14, 2016 at 09:43 AM | Comments (0)
April 8, 2016
GoPro Not Included
permalink | April 8, 2016 at 10:59 PM | Comments (0)
April 1, 2016
Finns Developing Military Applications For Drones
This was posted on March 31, so it must be true!

permalink | April 1, 2016 at 09:30 PM | Comments (0)
March 24, 2016
The Bequinox Robot
And I got to find out how iMovie handles video where I go crazy and hold the phone in portrait mode.

permalink | March 24, 2016 at 10:19 PM | Comments (0)
March 6, 2016
"you won't be building a quantum computer and putting it on your desktop anytime soon"
Why does that sound like one of those quotes we'll all be knowingly chuckling over 20 years from now? MIT builds a 5-atom quantum computer. And, oh yeah, the University of Innsbruck in Austria helped.
I predict that with a few more atoms the computer will become self-aware and design quantum computers that anyone can build on his or her own desktop.
permalink | March 6, 2016 at 10:40 PM | Comments (0)
February 14, 2016
Discounts On MacBooks
B&H Photo is selling various MacBooks at $300 to $350 off.
1.2 GHz, 512 GB, Space Gray, $1,249
Same model, but Silver or Gold, $1,299
1.3 GHz, 512 GB, Silver, Space Grey, $1,399
Same model but in grey, $1,449
permalink | February 14, 2016 at 03:40 PM | Comments (0)
January 8, 2016
Kodak Bringing Out A New Super-8 Motion Picture Film Camera!

The new Kodak Super-8 film camera which will hit the market in time for Christmas 2016. It's made from sheet metal and leather. On the front end is a C-mount lens. But apart from that it looks digital. It has a video viewfinder and a removable microphone that records to an SD card. When the 50-foot roll of film is full, you mail it off to Kodak who mails you back your developed film along with a link to a digitized version that you can download.
For this incarnation of Super-8 the target market will not be families taking an automobile tour of the western national parks, but film students who want to become the next great movie maker. Kodak has a list of endorsers that is pretty impressive: Christopher Nolan (The Dark Knight), Steven Spielberg, JJ Abrams, Quentin Tarantino, Steve McQueen (from beyond the grave!), Robert Richardson (Kill Bill), and a lot, lot more.
It is expected to be priced for the prosumer market, which means expensive, but not so expensive that you can't actually buy it if you want it bad enough.
But no, they are not bringing back Kodachrome Super-8. It's gonna be Ektachrome and Tri-X.
permalink | January 8, 2016 at 09:41 AM | Comments (0)
January 6, 2016
Finally, Real Competition For GoPro
The Nikon KeyMission 360 may do what none of those other supposed competitors ever did: make a camera better than a GoPro. The Nikon KeyMission, to be released this spring at a "reasonable" price has two lenses, front and back. Both are wider than 180°, so the camera is capable of 360° video. One hopes that the 360° stitching happens either in camera or in some very nice to use software to be provided by Nikon.
The camera also has "vibration reduction" which they obviously are not calling "image stabilization." This makes me think it's such a little bit of vibration reduction, they can't honestly call it stabilized.
Nikon offers a video shot with the camera here. Unfortunately, they have not made it interactive, so you can't really experience the 360°. It also suffers from some serious low-res or compression problems. Yet I'm sure Nikon would put up only the best video it could show. Also, it seems to indicate that Nikon did not find a way to reduce the wide-angle weirdness that comes with these lenses, which are wider than anything GoPro offers.
The reporter in this video agrees on the image quality, but thinks the 360° feature offsets that.