December 18, 2016
Tom Of Finland Music Video
If you don't already know that this is very NSFW, then you should not follow this link.
permalink | December 18, 2016 at 10:34 PM | Comments (0)
Keith Haring Exhibit at Petersen Automotive Museum
The five vehicles painted by Keith Haring are on display at Petersen Automotive Museum in L.A. The website doesn't say how long the vehicles will be on display there.

1990 BMW Z1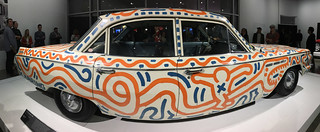 1963 Buick Special

1987 Honda CBR1000F Hurricane

1971 Land Rover Series III

1962 SCAF/Mortarini Mini Ferrari 330 P2 Motorized Child's Automobile
The complete set of photos is here.
permalink | December 18, 2016 at 10:19 PM | Comments (0)
December 11, 2016
Trump Supporters Still Hating With Their Broken English
Hey there little pussy, let me get my big boy pants on and Really take you on!!! What a snake in the grass you are you lying piece of shit too cowardly to confront me in real life so you do it on Facebook. You are the biggest faggot ass in the world the biggest pussy! My Dick is bigger than yours
Which ain't sayin much! What a true piece of shit you are! Lying Faggot! I hope you meet your karma
SLOWLY AND PAINFULLY
Susan Olsen AKA
Cindy Brady
in her better days.
permalink | December 11, 2016 at 06:46 PM | Comments (0)
September 29, 2016
"BURNING MAN: LIKE A VACATION, BUT TERRIBLE"
A year old, but very good.

permalink | September 29, 2016 at 02:02 AM | Comments (0)
July 19, 2016
Public Nudity
A man who is so offended by casual public nudity, he slows down and engages with some naked men on the street in Toronto. I must point out that his Youtube username is "christsforgiveness."

On the website of christsforgiveness.com it says
CFM has evangelists all around the world that have been trained in the CFM style of Evangelism and are impacting souls and planting churches.
The cameraman who made the video above must be showing us some of "CFM style of evangelism." And they wonder why so many gays don't like Christian churches.
The law on public nudity in Canada is a bit unclear, but similar to the laws in much of the United States. If the naked person is not engaging in lewd behavior, then there's no problem.
Here's another video that shows Christ's Forgiveness Ministry preaching at Toronto gay pride. Observe the reaction of the people passing by. There is no reaction. He draws not a single listener. He might as well have been invisible and silent.
permalink | July 19, 2016 at 01:07 PM | Comments (0)
July 5, 2016
Pink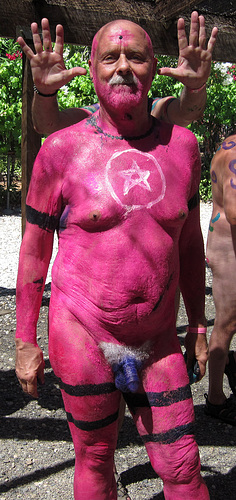 This past week I was at a Billys gathering in northern California. One of the Billys asked me if he could paint my whole body pink. Who am I to say no? Oddly, it was the white paint in my pubic hair that drew the most attention.
permalink | July 5, 2016 at 09:20 PM | Comments (2)
June 24, 2016
Here's A Court Transcript For You To Read
The Washington Post gives some background but it protects you from the bounty of obscenities. But if you go to the official transcript you can enjoy the whole show. Here's one page of it for a sample.

permalink | June 24, 2016 at 08:00 PM | Comments (0)
June 22, 2016
The Spanish Way Of Dealing With The Father Who Will Not Accept His Gay Son
There is complete nudity in this video, whether you regard that as a plus or a minus.
permalink | June 22, 2016 at 07:01 PM | Comments (1)
June 3, 2016
Up In The San Bernardino National Forest
Photos from Camp Round Meadow where I camped with CalComMen last weekend. It's at an elevation of about 6,500 feet, so while the desert was getting its first seriously warm weekend, I was up there freezing to death. Specifically, 40s at night.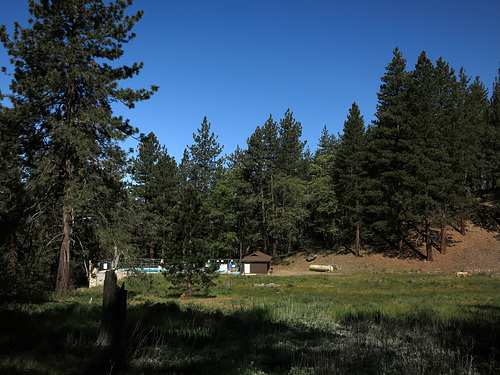 Looking across the field of stinging nettles toward the swimming pool, heated to a comfortable 75°.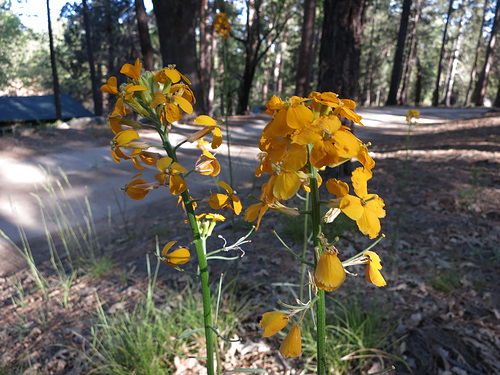 The view from the door of my tent.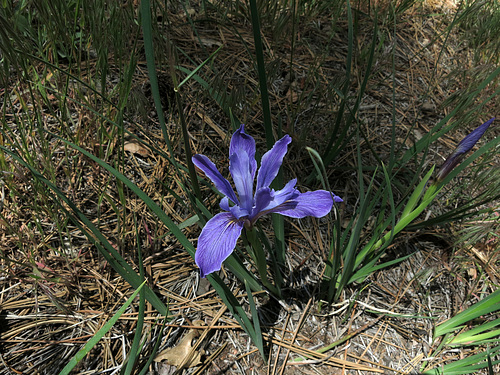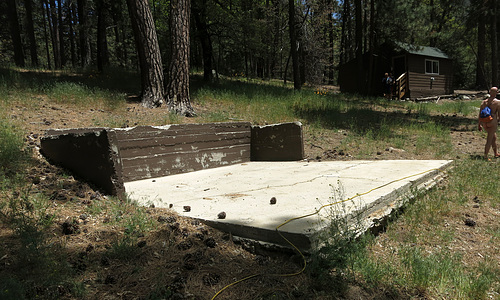 Next time I'm setting up my tent here. It's got electricity and a view!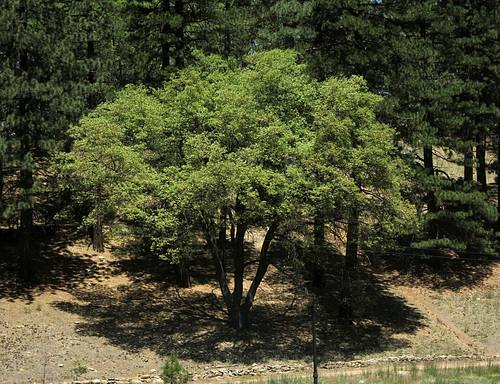 permalink | June 3, 2016 at 07:48 AM | Comments (0)
April 14, 2016
Phil Saviano
I watched Spotlight a couple of weeks ago for the first time and was surprised to see Phil Saviano portrayed as being a sort of tightly strung nutjob. He and I were friends back when I still lived in Boston and I found him to be one of the calmest, most relaxed people I knew. Here's a discussion with Phil Saviano after a showing of the film. The sound quality is poor, but in this video Phil is the Phil I remember.