September 16, 2016
What I Would Do With My Tricycle If I Could
permalink | September 16, 2016 at 08:48 PM | Comments (0)
September 14, 2016
The Lighting On My Burner Tricycle
permalink | September 14, 2016 at 04:29 PM | Comments (0)
August 18, 2016
L.A. World Naked Bike Ride
The Los Angeles World Naked Bike Ride took place on June 11. I had three cameras, each one shooting a still photo every five seconds. One camera was mounted on the handlebars, facing forward; another on my helmet facing backwards, and the last one also facing backwards, but mounted on the rear rack of my bike. That camera takes good video, but only 5 mp photos, so those turned out to be a lot lower quality than I had hoped for.
The complete set of photos is here. These photos are on Flickr, so in order to see them, you must...
Have registered an account at Flickr (it's free and uses your Yahoo ID).
Be logged into that Flickr account.
Have your Flickr safe search settings turned OFF (here).

2nd Street Tunnel.

Andy.

Jeff.

3rd Street Tunnel.

The man with the beard. More photos of him here.

Jeff and I, R to L.

That tight black outfit is body paint.

That's Rocky with the GoPro on his handlebars.

Provocative dresser.

Tim from Boston. Well, Dorchester, but Boston.

Yes, the ride is clothing optional, but this is really overdoing it.

Tim.

Jim.
permalink | August 18, 2016 at 10:36 PM | Comments (0)
June 14, 2016
What do you think?

Click the photo to see other angles and colors.
How would you describe the shape of this bike underseat light?
permalink | June 14, 2016 at 07:45 PM | Comments (1)
Myself On The LA WNBR
LAWeekly has a good slide show from the Los Angeles World Naked Bike Ride that includes at least two three four photos of me.
permalink | June 14, 2016 at 08:15 AM | Comments (0)
April 14, 2016
Nixie Watch
Quite likely, you recall this video from the naked pub crawl at last year's Burning Man. It does contain nudity so, you know, if you don't want to see it, don't click it. It's only to show you this overpowered sound system on a bicycle.

Fast forward to today, and here's Techmoan's review of the new Nixie tube wristwatch.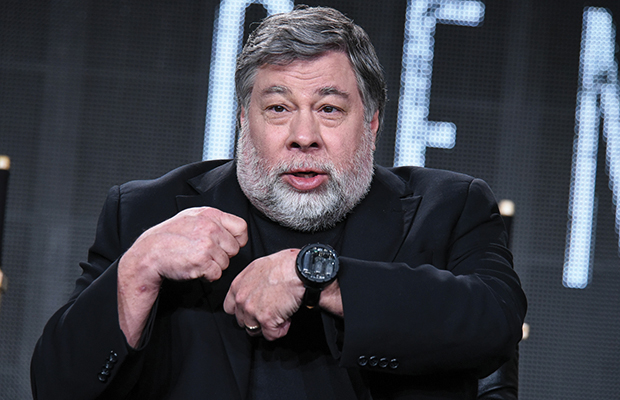 Here's Steve Wozniak showing off his Nixie watch.
From Techmoan's video I jumped to Cathode Corner where you can buy a Nixie watch. Scroll down that page and whadda ya see? The overpowered bike sound system that I videoed above. In short, the Nixie watch designer was on the naked pub crawl with his loud bicycle.
permalink | April 14, 2016 at 09:43 AM | Comments (0)
January 28, 2016
360° CicLAVia

A few shots from a fixed point plus one shot in motion on the Culver City - Venice CicLAVia last August.
permalink | January 28, 2016 at 12:41 PM | Comments (0)
December 26, 2015
NYC Cyclist Finds Route 66 "Not very scenic"
Jeffrey Tanenhaus grabbed a Citi Bike (a bike sharing bike) in New York City this past August and headed west. He has just now reached California. Yes, obviously he should have started sooner, but he's here and hanging out in Joshua Tree National Park now...or at least that's what the article says. He remarks on the sparsity of drug stores and such in the southwest, and he's not carrying any camping gear, so I don't know how he will make it in the park. He has been depending on the kindness of strangers for places to sleep, so maybe he can become the darling of Jumbo Rocks campground, or something like that.
He has done a bulk of the ride along historic Route 66, at times pedaling out on the shoulder.

"Out here in the West, sometimes there is no other road," he said. "It's not very scenic, but that's where the roads are."
One article dated in October said Los Angeles is his goal but he "may end up in San Diego instead of Los Angeles, as he originally planned, because of weather concerns." I wonder what sort of major weather difference he thought he could detect four months in advance.
In effect he bought the bike for $1,200 by not returning it within the time limit. For $1,200 he could have gotten an even better bike. He carried his gear in a trailer.
He was attacked by a crazy man in Oklahoma - a very crazy man.
permalink | December 26, 2015 at 07:18 PM | Comments (0)
September 16, 2015
Video From The Naked Pub Crawl
Don't get too excited, though. I shot this short video to show you the incredibly powerful sound system somebody had mounted on his bicycle:

permalink | September 16, 2015 at 03:45 PM | Comments (0)
September 9, 2015
Dust
Here's a video I shot from the back of my bike as I crossed the inner playa on Wednesday of Burning Man. This is at 4X speed. For much of it I could see only a very few feet ahead and had to stop completely once or twice when I was completely blinded. A camp playing loud music to my right helped me stay oriented. When you use audio orientation on the playa there is the risk that you're following an art car, not going to a stationary camp.
This was an extremely windy and dusty year. Far, far worse than any other year I've gone. I'm not even going to get into the cold temperatures here.