December 17, 2015
San Francisco
Some photos from my weekend in San Francisco.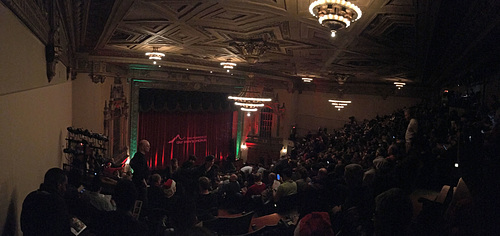 Nourse Theater where the San Francisco Gay Men's Chorus performs.

If anyone has insight into what might be the native language of the author who wrote "lock back" rather than "relock" or just "lock," I would appreciate it.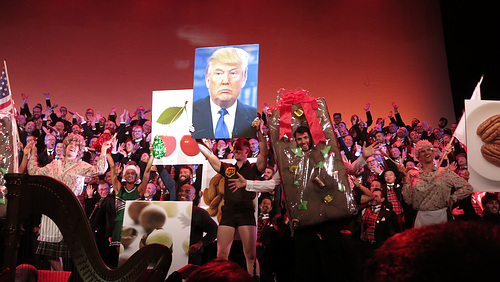 After "Recycle The Fruitcake" the Director had Mr. UPS (who was very popular with the audience) come back with the Trump poster so that the audience could take photos. While singing, chorus members held up, one by one, photos of "fruitcakes." They were Liberace, Richard Simmons, Pee Wee Herman (each one getting a good laugh), and then Donald Trump to which the audience reacted with a great roar. It was clearly the peak of excitement for the whole concert...in both performances that I attended. The Director said that when they came up with this idea four weeks ago it had seemed a bit iffy, but as the weeks passed the idea became better and better.

That's Darrell who I met at the Billy gathering at Halloween. I ran into him at the 440.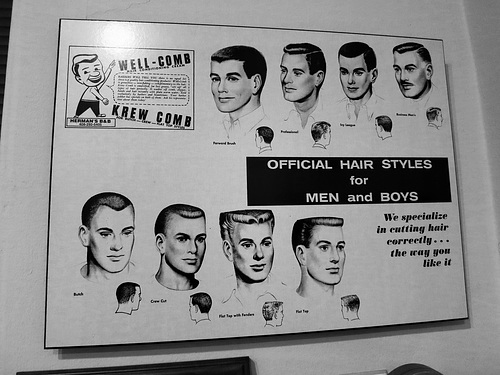 These are "Official" hair cuts. Anything else is simply unofficial. This is hanging in the barbershop where G. Fry works.

I don't need to explain this one, do I?

South San Francisco BART.


Civic Center BART with the UN shield front and center.
permalink | December 17, 2015 at 05:43 PM | Comments (2)
December 6, 2015
Ghost Roads
An interesting article about unusual diagonals seen in Los Angeles as viewed from above. They seem to be the remains of old rights of way, streets, streetcar tracks.
permalink | December 6, 2015 at 12:18 PM | Comments (0)
November 30, 2015
Los Angeles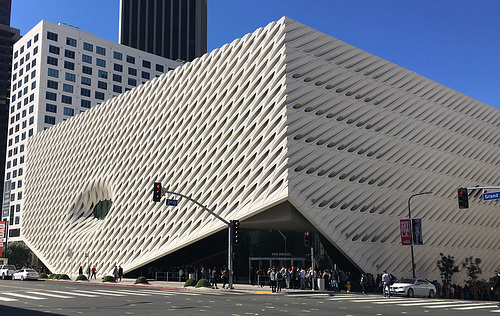 The Broad is now open, the tickets are free, and the lines appear to be long.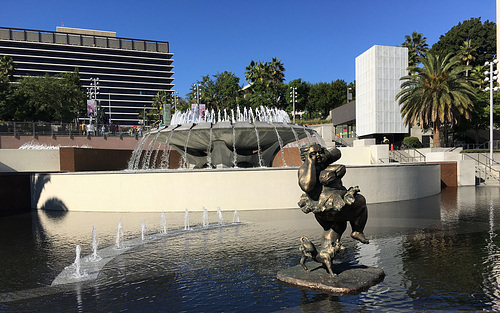 In Grand Park with the LADWP in the background.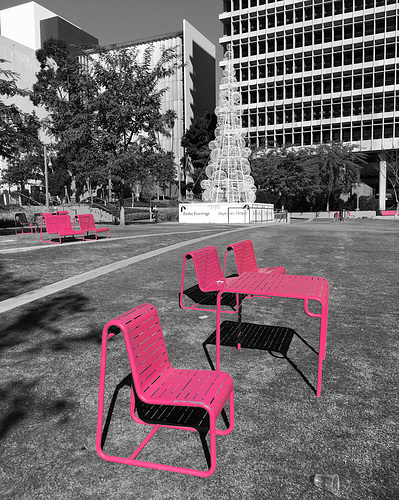 Grand Park.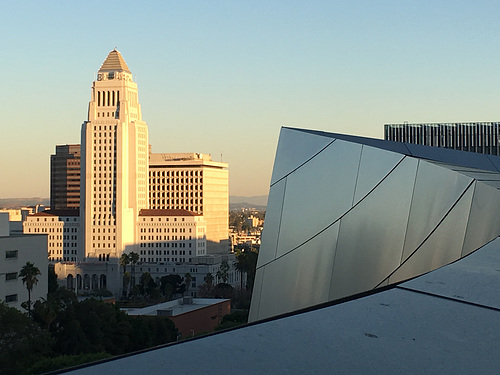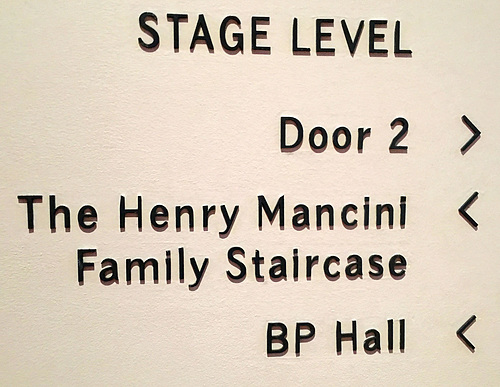 In Disney Hall.
permalink | November 30, 2015 at 07:31 AM | Comments (1)
November 8, 2015
Rockhaven Sanitarium
I went on a tour of Rockhaven Sanitarium for women in Glendale yesterday. It was founded by Agnes Richards, a nurse, in 1923 at a time when there were as many as 20 sanitariums in the area. It was operated by Agnes Richards until 1967, when she turned it over to her granddaughter Patricia Traviss who continued to operate it until 2001, when it was sold to a nursing home chain. Five years later it was closed when it became obvious that meeting ADA standards would be financially impossible. The City of Glendale bought it in 2008. Since then the city has done little with the site, not having the money to renovate it nor the will to just get rid of it.
It was a place for women with mild to moderate "nervous disorders," and featured none of the tortures that one would normally see in an insane asylum of that time. It's two most famous residents were Billie Burke and Gladys Pearl Monroe Baker, the mother of Marilyn Monroe.
The docents told of some spooky happenings at the place. A face seen behind a curtain that was pulled back from a window on the second floor of a building that was empty; small objects (a rosary, a valentine card, for example) simply appearing where it had never been before. The contents of the site were well documented when the city bought it. Even though old photos of the place show a piano, no piano is listed in the city's inventory. One day, when the docents opened the garage where they have stored statuary and other vulnerable items, there was the piano. I could believe the small things were pranks played by one of the docents, but the appearance of the piano is quite a stretch. How many ghosts does it take to move a piano?
An hour long video about Rockhaven.
The Crescenta Valley Water District is putting in a well on the site.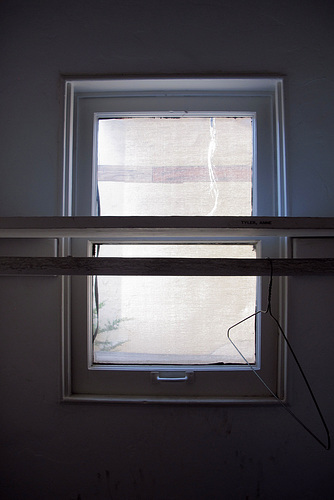 The closet window through which Marilyn Monroe's mother escaped using rope made from bed sheets. She had a much larger window in her room that would have been much easier to go through. The drop from the closet window to the ground below was about 6 feet. IOW, she was a drama queen.

According to this illustration germs used to be much larger back in the 20th century.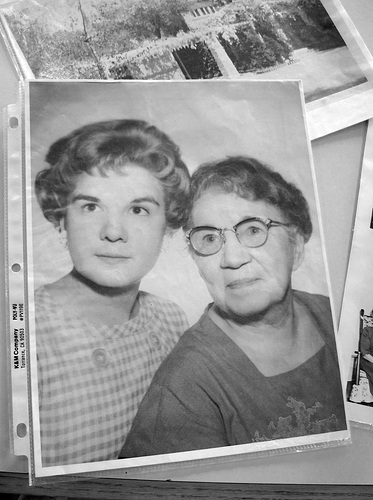 Patricia Traviss and Agnes Richards

The Rose house existed on the site before Richards created the sanitarium. She had it lifted and turned to face into the inner courtyard of the sanitarium.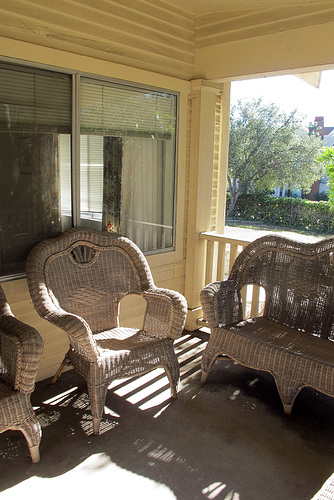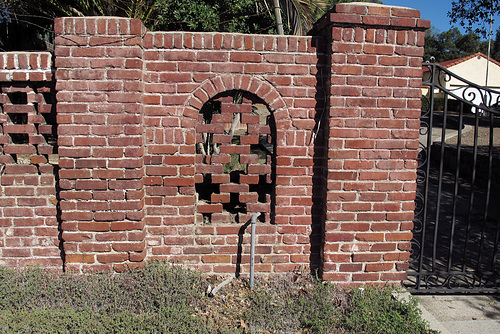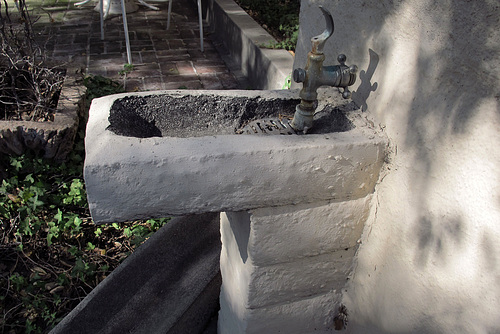 A drinking fountain.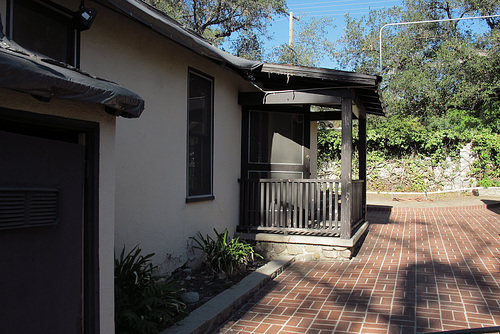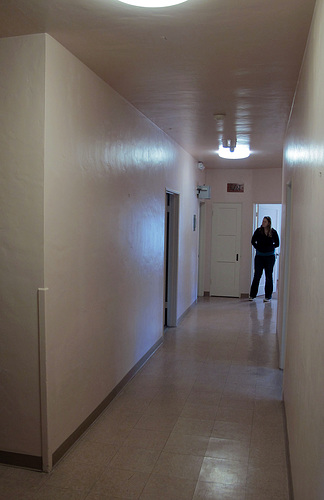 The walls are pink.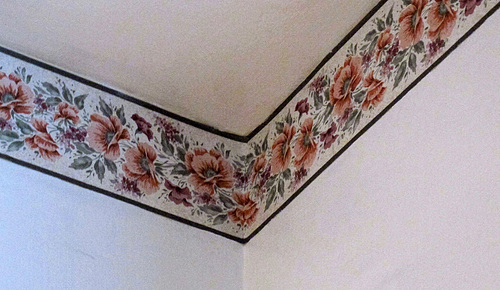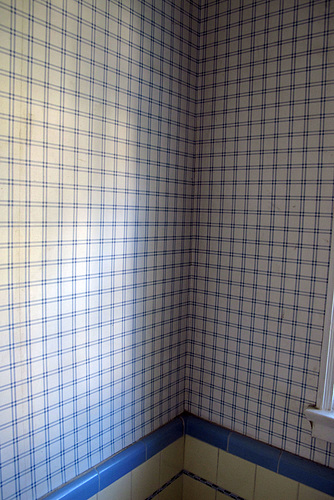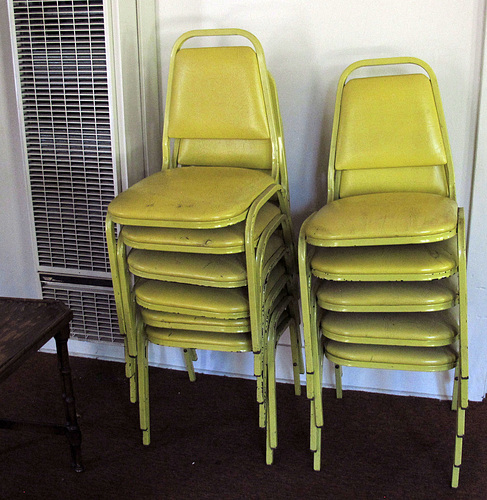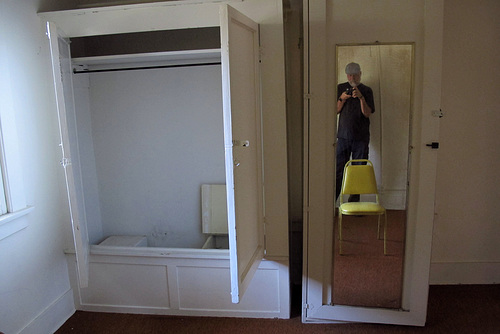 A Murphy bed.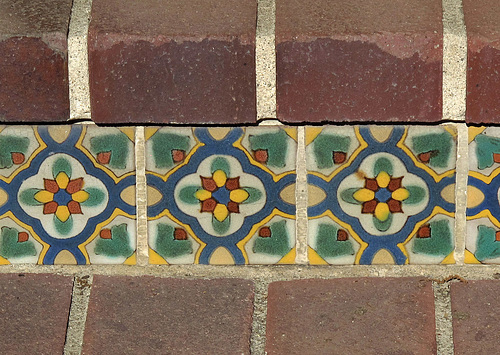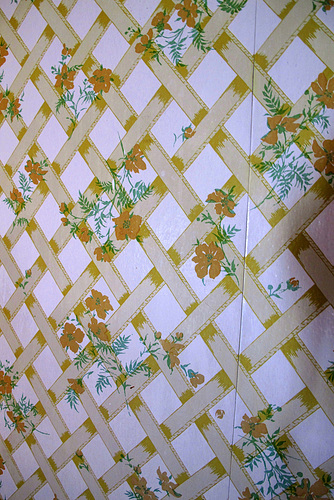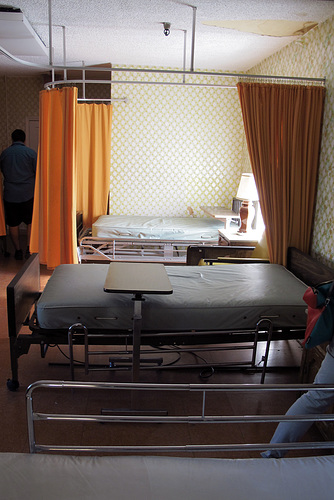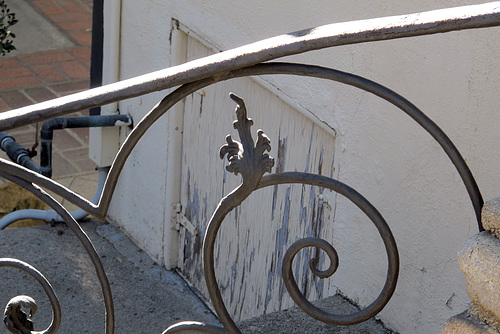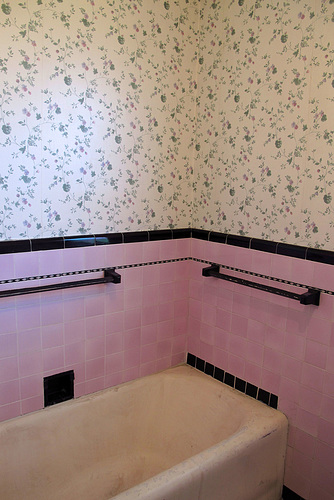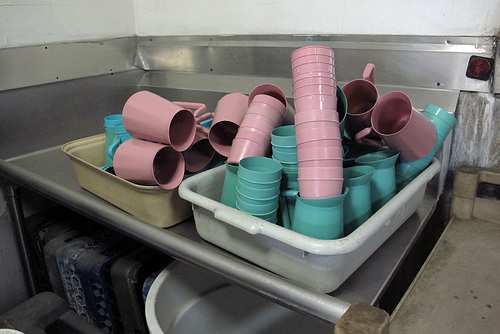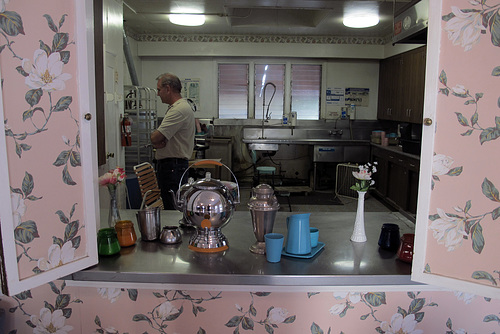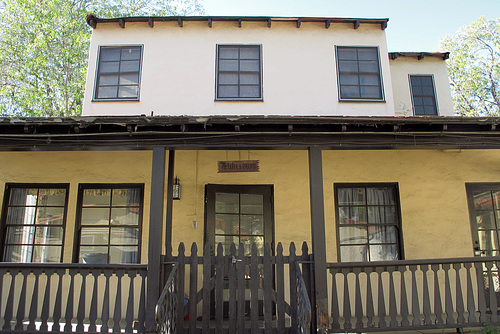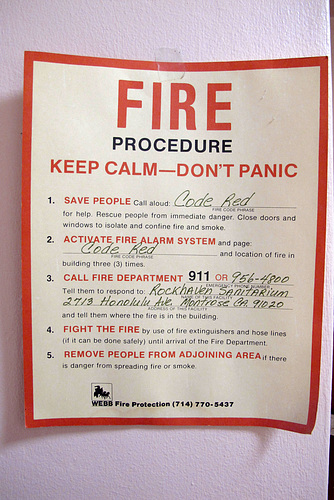 "The Lady of Rockhaven" by Gladding, McBean.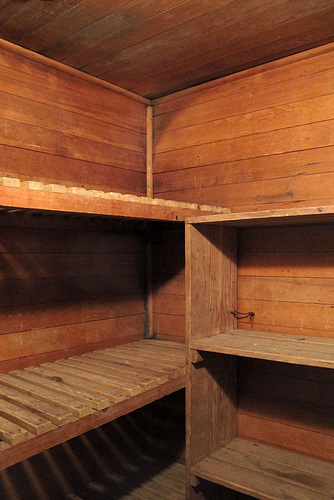 The walk-in cooler which could obviously be converted easily into a sauna for small people.
More of my photos from Rockhaven Sanitarium are here.
permalink | November 8, 2015 at 05:08 PM | Comments (1)
November 6, 2015
Wexler House For Sale
permalink | November 6, 2015 at 07:58 PM | Comments (0)
October 23, 2015
Well, This Explains That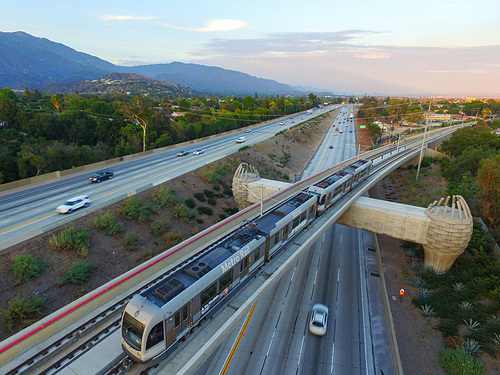 The extension of the Gold Line along the 210. I first noticed this bridge sometime last year, I think. I thought it strange that I couldn't recall noticing the distinctive design, nor could I recall a lot of construction in that area. I thought maybe I had just been paying too damn much attention to traffic. But, now I learn that it is a new bridge and it's for the Gold Line extension.
permalink | October 23, 2015 at 12:21 PM | Comments (0)
October 19, 2015
The Gamble House
The Gamble House. "Originally intended as a winter residence for David and Mary Gamble, the three-story Gamble House is commonly described as America's Arts and Crafts masterpiece." (Wikipedia)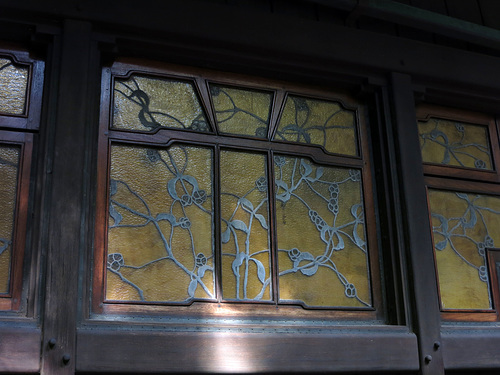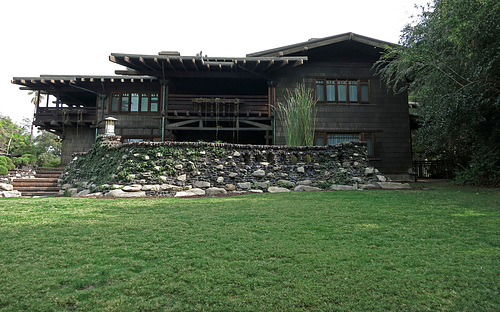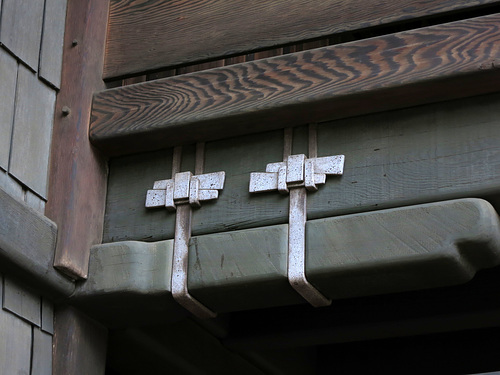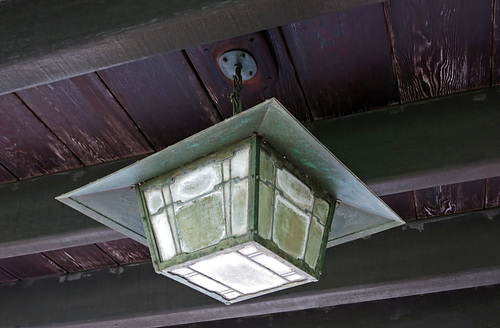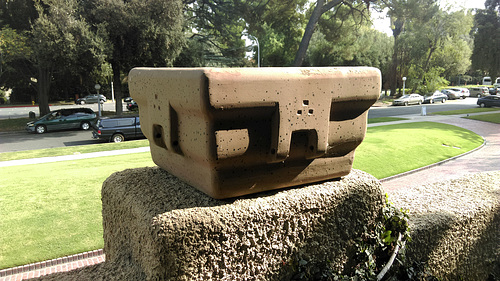 permalink | October 19, 2015 at 04:11 PM | Comments (1)
October 17, 2015
Downtown Los Angeles

As seen from Baldwin Hills Scenic Overlook.
permalink | October 17, 2015 at 10:03 AM | Comments (0)
October 10, 2015
The Burning Of The Temple Of Promise
I used a tripod for this one, so it might be easier to watch. But I tell you tripods and big crowds do not mix. Next year I should probably bring a stepladder and set up way, way back from the crowd. Nothing but the ambient sound in this one, so you can appreciate how the buzz and twitter of the crowd dies down to silence - eventually. If you go to the YouTube page (link above) I've listed a few bookmarks, allowing you to skip ahead to major turning points in the burn.
permalink | October 10, 2015 at 07:39 AM | Comments (0)
September 26, 2015
Interactive High-Res Image Of The Temple Of Promise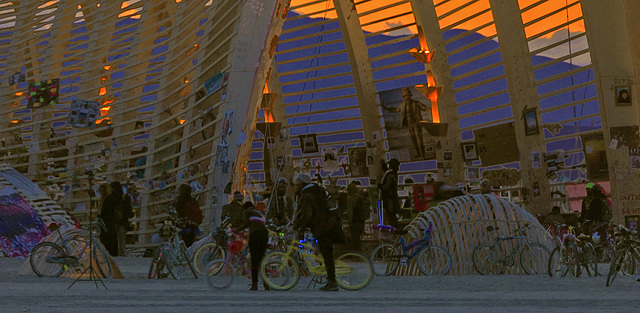 This is a small sample from the 420-megapixel panorama.
permalink | September 26, 2015 at 08:33 PM | Comments (0)
September 25, 2015
The Temple Of Promise
I visited the Temple of Promise only three times during the week: Sunday night when it had almost no memorials in it and was very disappointing; Saturday morning when it was full of memorials it seemed to have been transformed from a structure of just wood, copper and bolts into a real Temple; and then on the night of the Temple burn. Here are pictures from all three visits.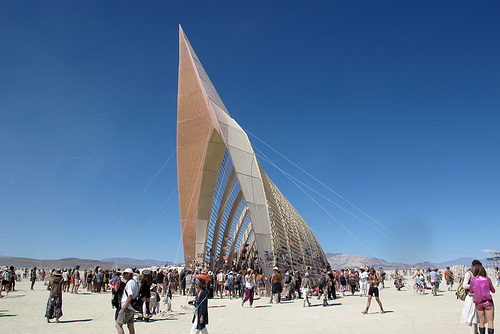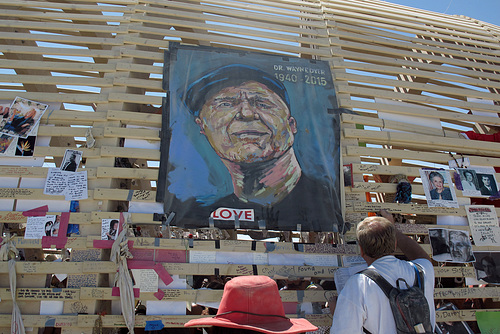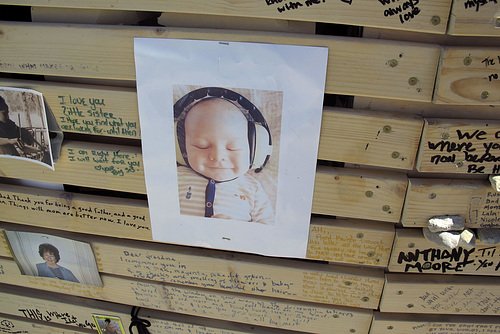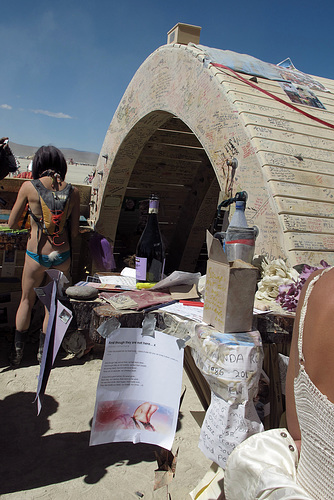 This is the small end of the Temple. I believe that there are the same number of boards coming to an end here as at the opposite big end.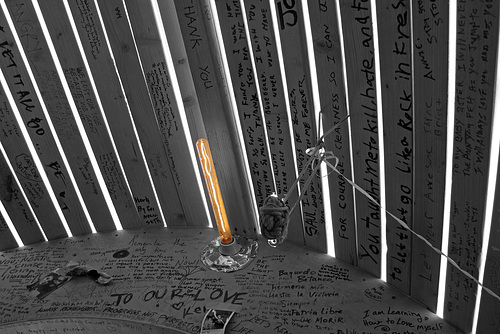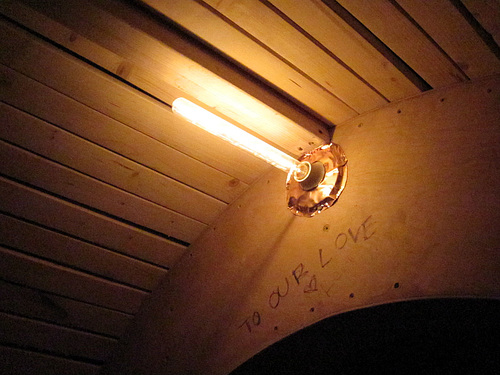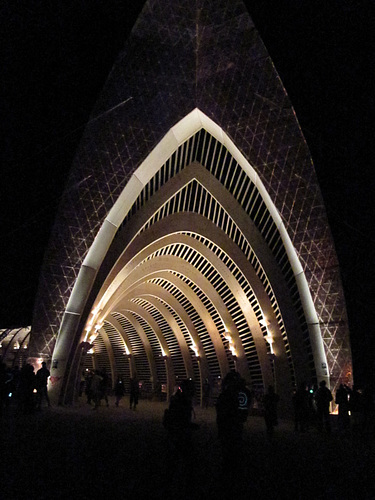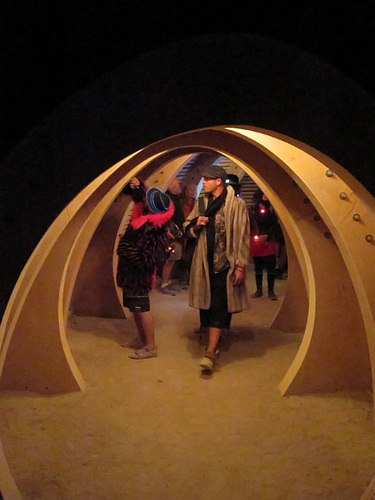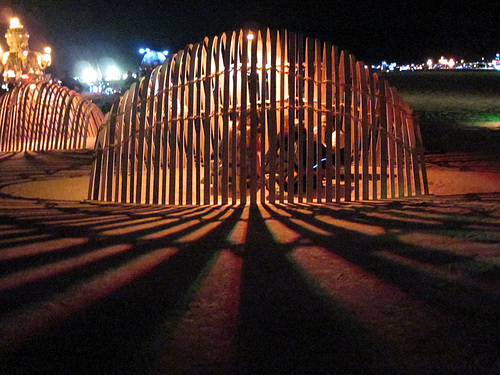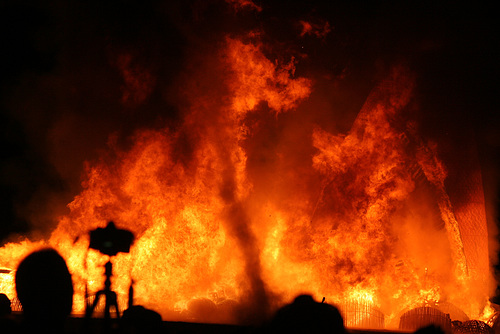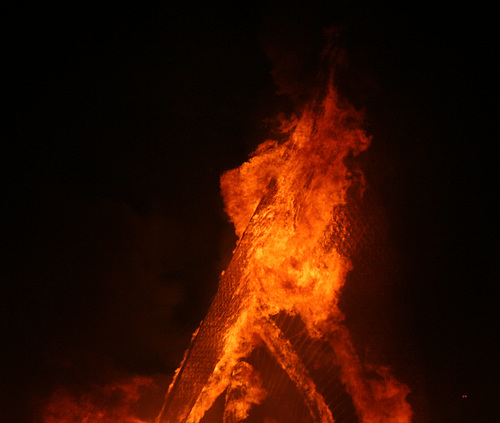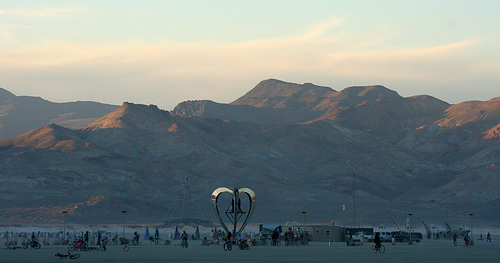 On the way to the Temple on the evening of the burn.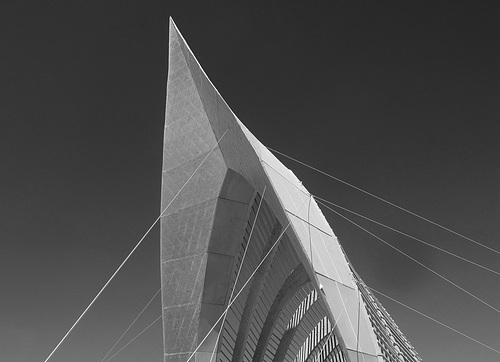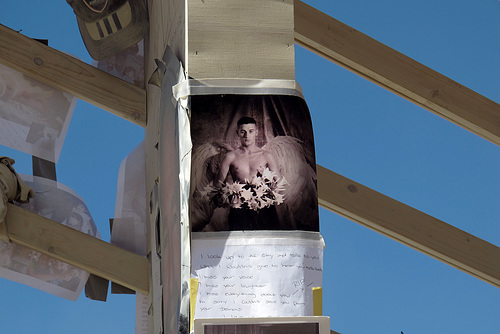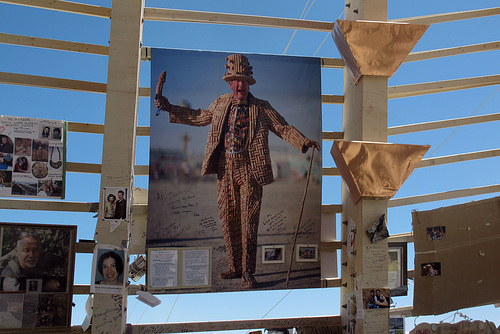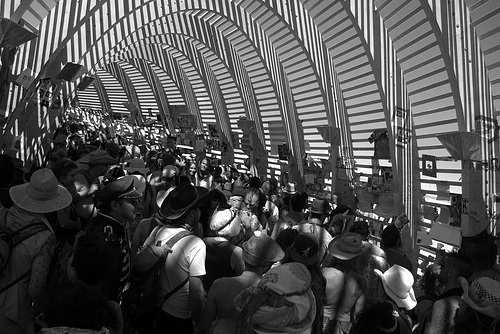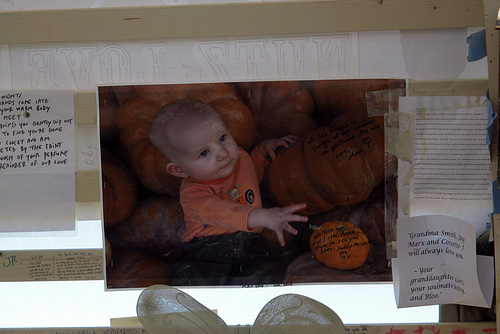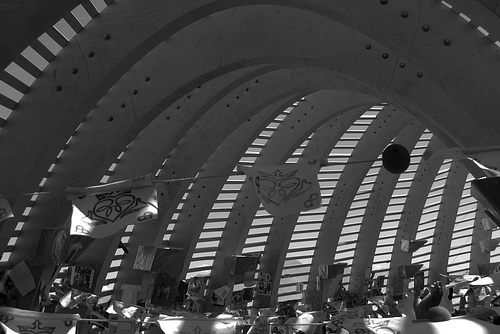 More of my photos of the Temple of Promise can be seen here.
permalink | September 25, 2015 at 11:04 AM | Comments (0)
September 22, 2015
Three Bay Area Bridges
I did some driving this past weekend.
permalink | September 22, 2015 at 12:13 AM | Comments (0)
August 19, 2015
Hyper Video Survey Of Los Angeles
Some class in video production must have just graduated in L.A. because here's another video survey of Los Angeles, but much faster and flashier.
permalink | August 19, 2015 at 04:40 PM | Comments (0)
Aerial Video Survey Of Los Angeles
Not 100% pure Los Angeles, though. There's Santa Monica and Beverly Hills for sure, and there's probably a piece of West Hollywood and Pasadena in there too.

permalink | August 19, 2015 at 04:20 PM | Comments (0)
May 28, 2015
Seen In Burbank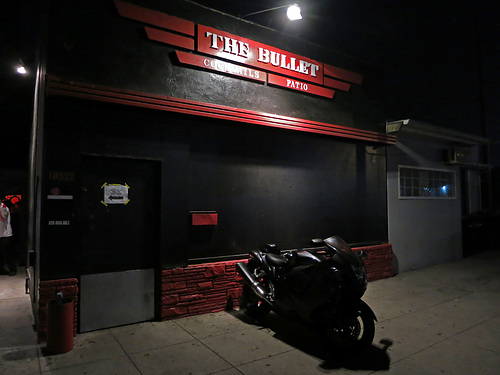 Well, this one is actually North Hollywood.

So why a billboard promoting an event that happened two months ago?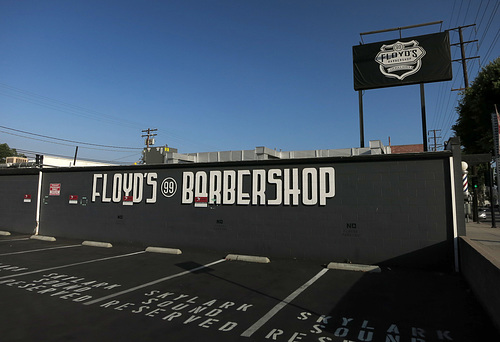 Glad to see he eventually got out of that depressing Mayberry, where nobody's hair ever grew! Did you ever notice that? Was it because of their twice daily haircuts?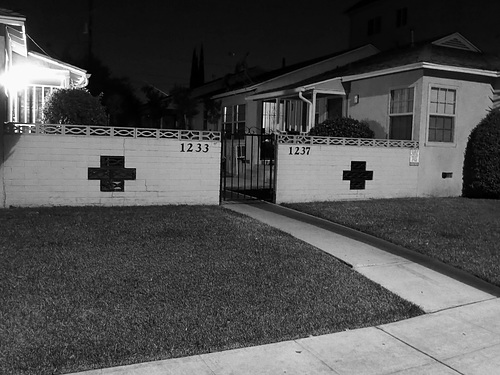 No, those were not green crosses.
permalink | May 28, 2015 at 09:16 PM | Comments (0)
May 26, 2015
Walk Wilshire
On May 6 I participated in Walk Wilshire, which is yet another of those long distance Los Angeles walks that people do just for fun. No waiver. No t-shirt. No fee. It was to be all the way from Grand Avenue, where Wilshire begins, out to Ocean Boulevard in Santa Monica. I've walked various, but not all, chunks of Wilshire before. Filled in the gaps on this walk. I went only so far as the Westwood Village Memorial Park Cemetery, which I overshot on the last Great L.A. Walk that came down Wilshire, so I made a point of visiting this time, before taking the bus back downtown. Walking the segment of Wilshire from Westwood to the Ocean is as good as any other part, I suppose, but not so interesting that I felt I should walk it a third time.
The best way (trust me) to see my photos is to watch this video, which is one photo per second, so it takes only about 36 minutes!

All the still photos are available here. Flickr has a slide show too, but the viewer has no ability to skip ahead or back in their slide show.
A few of the photos:

The walk organizer explains the history of MacArthur Park.

At Vermont.

"What is that on your hat?"

Wilshire Boulevard Temple.

Near Western.

"WTF?"

At the Tar Pits.

Going through and under LACMA.

The Observation Pit. I didn't go see who they had down in the pit.

"Levitated Mass."

Johnie's, used as a location in Reservoir Dogs as well as several other movies and videos.

The view from the offices of "Good" magazine.

The statue on top of this is John Wayne on a horse.

Beverly Hills a hundred years old; who knew?

A vape store.

Google says this building is Sony Corp.

At the construction site of the new Waldorf Astoria.

Don Knotts.

Marilyn Monroe.

Oscar Levant.

I forgot to check on the exact location of Burt Lancaster's grave before I left home, but I knew I was close to it when I was standing here. I left the color in his grave marker. Next to the flowers.

Karl Malden.

Peter Falk.

Rodney Dangerfield.
permalink | May 26, 2015 at 05:12 PM | Comments (0)
May 16, 2015
On The Edge Of Desert Hot Springs
An ad shot at the Hotel Lautner on the edge of Desert Hot Springs.

permalink | May 16, 2015 at 10:56 AM | Comments (0)
May 4, 2015
Watts Towers
Built over the period of 1921 to 1954 by Italian immigrant Simon Rodia. In 1959...
The Committee [for Simon Rodia's Towers in Watts] negotiated with the city to allow for an engineering test to establish the safety of the structures and avoid demolition of the structures.

The test took place on October 10, 1959. For the test, steel cable was attached to each Tower and a crane was used to exert lateral force all connected to a 'load-force' meter. The crane was unable to topple or even shift the Towers with the forces applied, and the test was concluded when the crane experienced mechanical failure. Bud Goldstone and Edward Farrell were the engineer and architect leading the team. The stress test registered 10,000 lbs. The Towers are anchored less than 2 feet (0.61 m) in the ground, and have been highlighted in Architectural textbooks, and have changed the way some structures are designed for stability and endurance.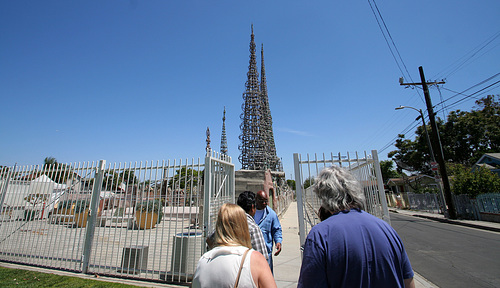 The tour commences. $7, IIRC.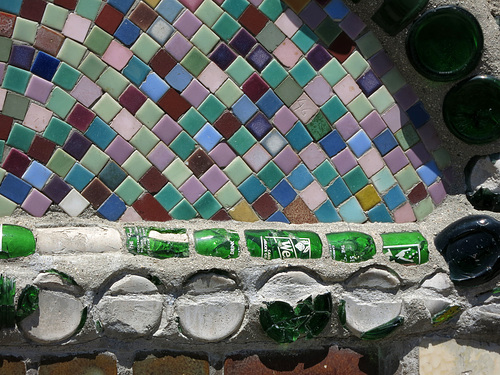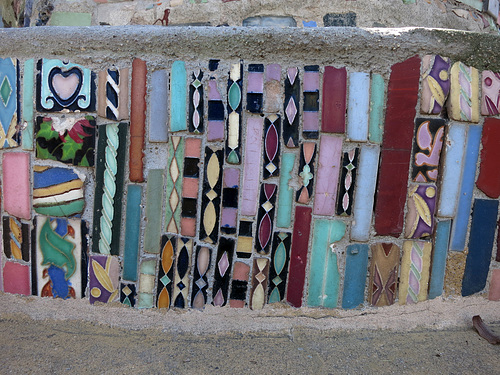 They're down a dead end residential street that has parking only on one side (despite what you may see here). You drive to the end of 107th Street, turn around, and parallel park. There is a small parking lot if you proceed north of 107th on Graham.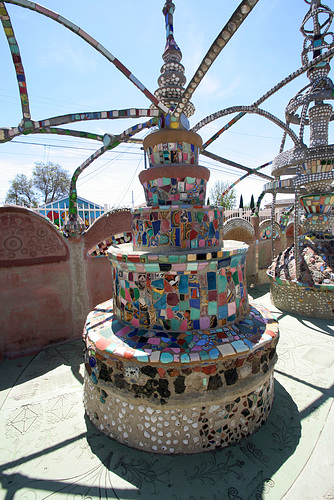 The wedding cake.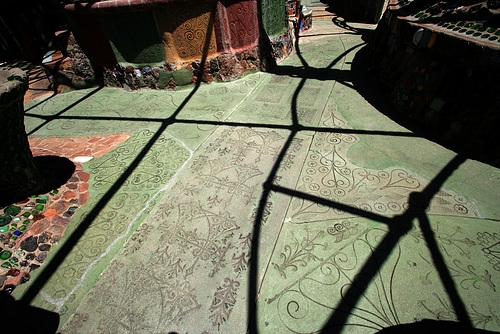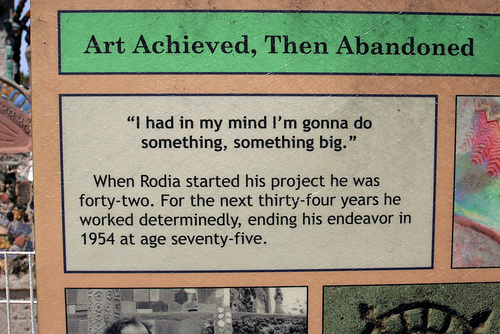 The view from the "back" side (northeasterly).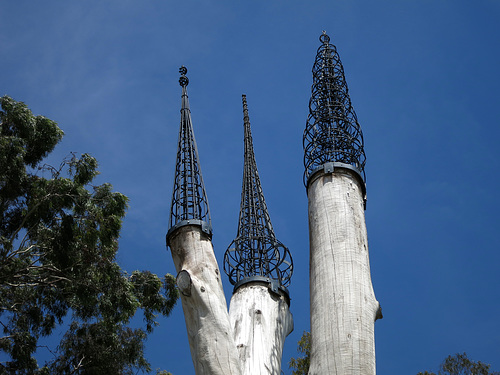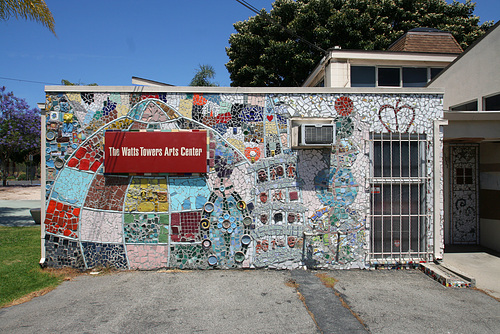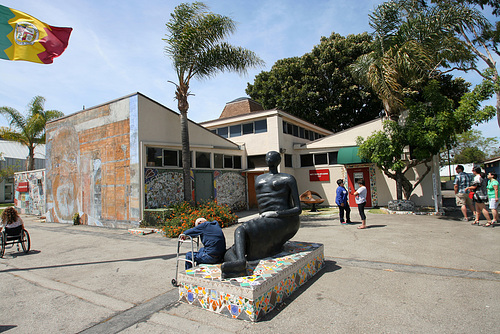 Click here for the complete set of photos.
permalink | May 4, 2015 at 11:55 AM | Comments (3)
April 22, 2015
At The World Trade Center
515 years compressed into 52 seconds on the elevator to the top of 1 World Trade Center revealing an architectural history of American urban development:

permalink | April 22, 2015 at 08:00 AM | Comments (0)
April 9, 2015
Seen in Riverside