« Sebastien De La Cruz | Main | Camp Photos From This Weekend »
July 31, 2016
"The Journey" - For 2017
I saw this at a Burner presentation/party Saturday evening in Palm Springs.

It's a spiral wooden tube that has been bent into a donut and you can play with it when it's on the playa. 42 feet across. The ring is 10 feet high. The perfect dimensions to attract all sorts of adventurous men who want to play jungle gym. Clothing optionally.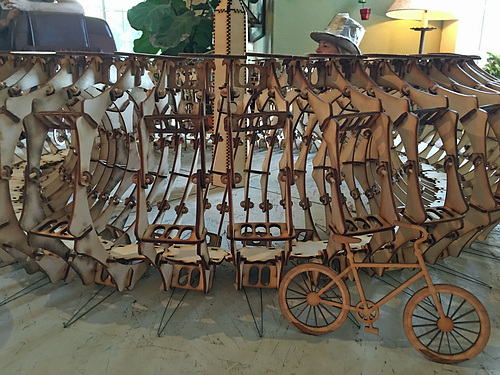 Although it looks tempting, it will not be burned.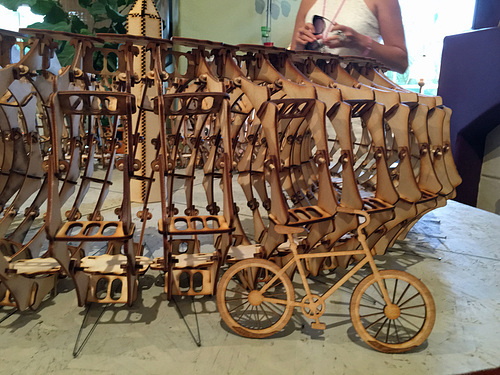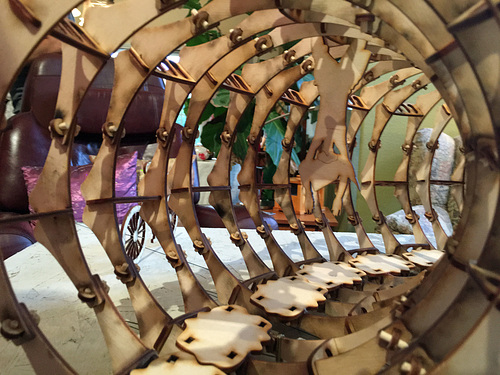 On the interior walkway. Please to note that the structure had already attracted at least one adventurous man who wants to play jungle gym.
It'll have audio and video, too, that will respond to the environment somewhat. Dan Reeves, the brains behind this, specifically said it would respond to art cars when they approach. I consider that a commitment. Here's what the artist had to say - all becomes clear!

Crowdsourcing to come, he said.
He's looking for volunteers.
Filed under Art,Burning Man,Coachella Valley | permalink | July 31, 2016 at 08:35 PM
Comments
8/1 Ron Wow, fantastic! rc3
Posted by: Richard Cromwell III at Aug 1, 2016 7:30:40 AM