« Santa Monica Photos | Main | Desert Hot Springs City Council Meeting - June 7, 2016 »
June 8, 2016
Marijuana Cultivation Groundbreaking
This took place on Little Morongo, between Two Bunch Palms and Pierson.


The site of the first groundbreaking in Desert Hot Springs for a marijuana cultivation site.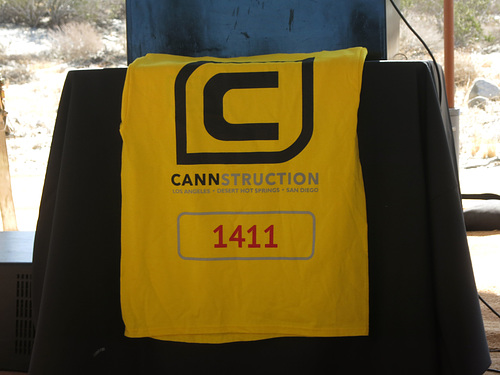 All these t-shirts bore the number 1411, but I don't know the significance of that.

A genuine peace pipe as a gift from the Chamber of Commerce.
Filed under California,Coachella Valley,Desert Hot Springs,Marijuana | permalink | June 8, 2016 at 05:35 PM
Comments