« Public Indecency Charge | Main | How Many Hands Did They Think This Guy Had? »
March 29, 2016
Bequinox 2016 Photos
I've got all my photos from Bequinox edited and uploaded here. Some samples: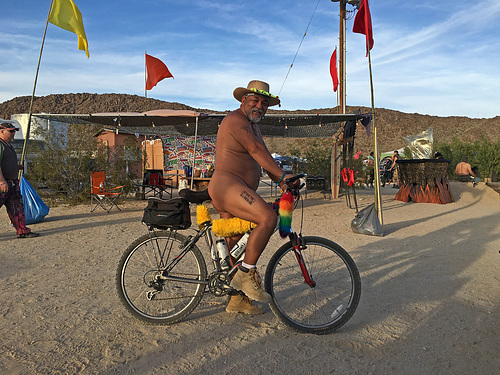 Andy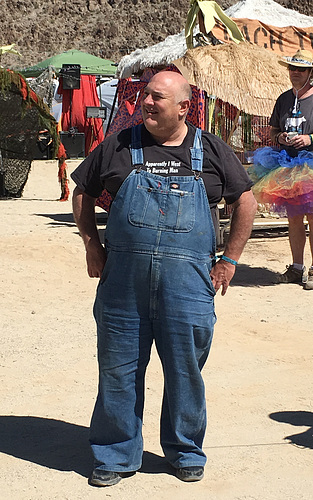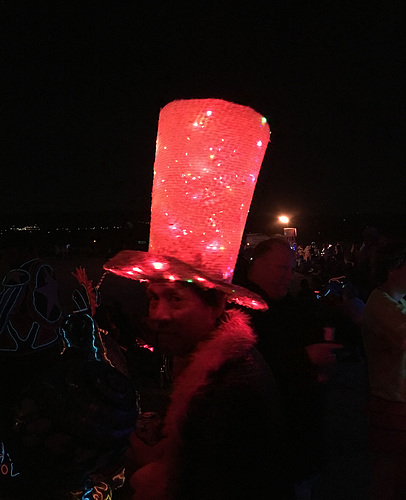 At the burn on Saturday night.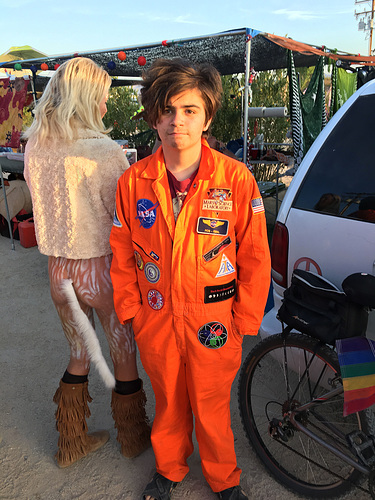 I didn't realize how young this guy was until after I took this photo. He seemed to be stumped when I asked him if I could take his photo. "Whadda ya mean?" he asked.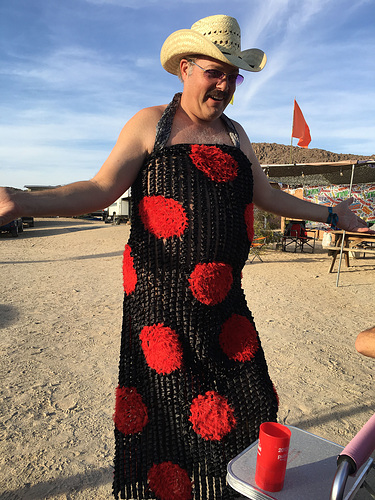 Brian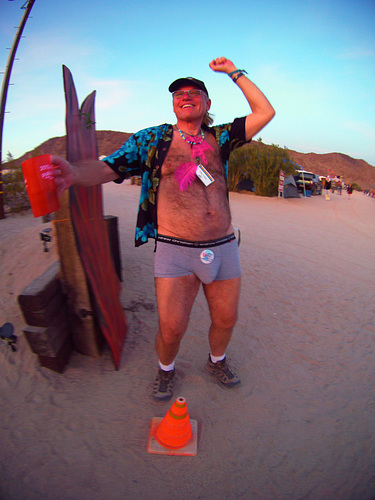 Ed L. who will be a Burning Man virgin this year.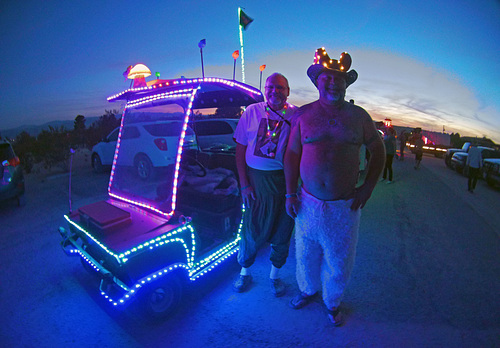 George and Tony and their art car.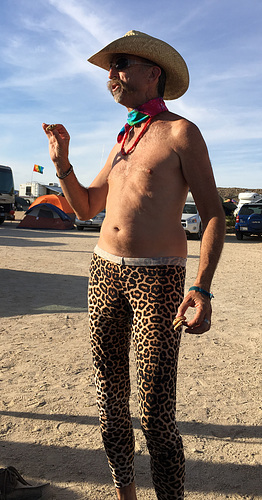 Jim. Of course, we're all familiar with the story of how he found this leopard outfit at the Dollar General in Hawthorne, Nevada, where all the finest Burner ladies acquire their wardrobe.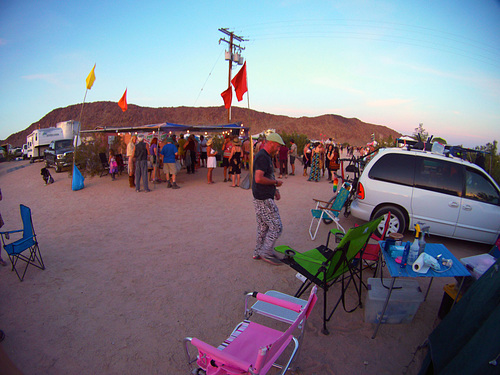 This is the view from our vantage point while the Nacho Daddies were in full action. We spotted a lot of fun stuff.

For example.

The robot was friendly to children and adults.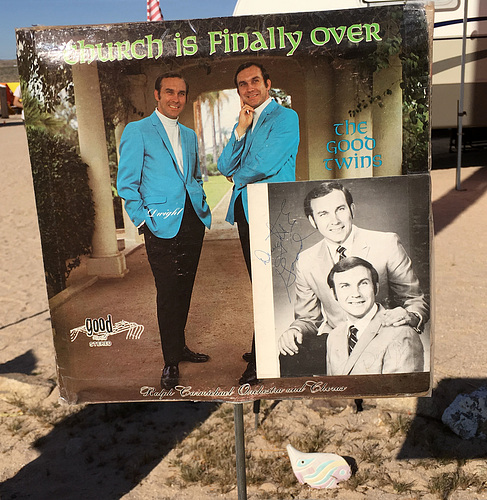 "Church Is Finally Over" for these twins.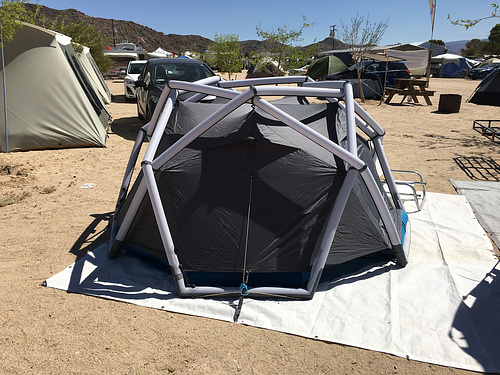 I'd seen these Heimplanet tents online, but this was my first in person. That outer skeletal structure is inflated.
Filed under Burning Man,California,Naturism-Nudism,Photography | permalink | March 29, 2016 at 07:34 PM
Comments