« What If They Legalized Medical Marijuana And Nobody Came? | Main | The World's First 360° 4K Action Cam Is Coming From... »
January 9, 2016
Check Out These Windows
Here's the latest video-by-drone update on the construction of the Apple 3 campus in Cupertino.

The glass for the windows is to be noted; curved and very big.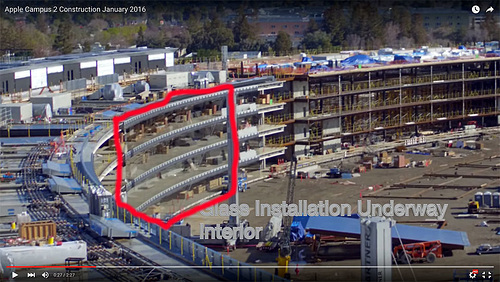 At least the top three floors inside the red box are glassed in. In the photo above, that's only three sheets of glass. Below, it looks like we've got two sections windowed on the exterior.
Filed under Architecture | permalink | January 9, 2016 at 04:00 PM
Comments