« In Glendale | Main | Blending In With The Californians »
November 8, 2015
Rockhaven Sanitarium
I went on a tour of Rockhaven Sanitarium for women in Glendale yesterday. It was founded by Agnes Richards, a nurse, in 1923 at a time when there were as many as 20 sanitariums in the area. It was operated by Agnes Richards until 1967, when she turned it over to her granddaughter Patricia Traviss who continued to operate it until 2001, when it was sold to a nursing home chain. Five years later it was closed when it became obvious that meeting ADA standards would be financially impossible. The City of Glendale bought it in 2008. Since then the city has done little with the site, not having the money to renovate it nor the will to just get rid of it.
It was a place for women with mild to moderate "nervous disorders," and featured none of the tortures that one would normally see in an insane asylum of that time. It's two most famous residents were Billie Burke and Gladys Pearl Monroe Baker, the mother of Marilyn Monroe.
The docents told of some spooky happenings at the place. A face seen behind a curtain that was pulled back from a window on the second floor of a building that was empty; small objects (a rosary, a valentine card, for example) simply appearing where it had never been before. The contents of the site were well documented when the city bought it. Even though old photos of the place show a piano, no piano is listed in the city's inventory. One day, when the docents opened the garage where they have stored statuary and other vulnerable items, there was the piano. I could believe the small things were pranks played by one of the docents, but the appearance of the piano is quite a stretch. How many ghosts does it take to move a piano?
An hour long video about Rockhaven.
The Crescenta Valley Water District is putting in a well on the site.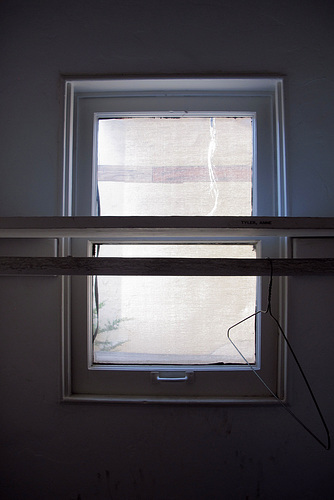 The closet window through which Marilyn Monroe's mother escaped using rope made from bed sheets. She had a much larger window in her room that would have been much easier to go through. The drop from the closet window to the ground below was about 6 feet. IOW, she was a drama queen.

According to this illustration germs used to be much larger back in the 20th century.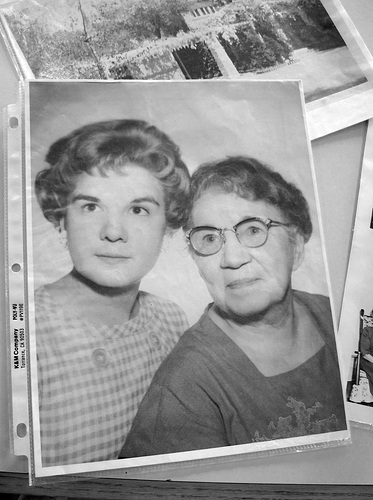 Patricia Traviss and Agnes Richards

The Rose house existed on the site before Richards created the sanitarium. She had it lifted and turned to face into the inner courtyard of the sanitarium.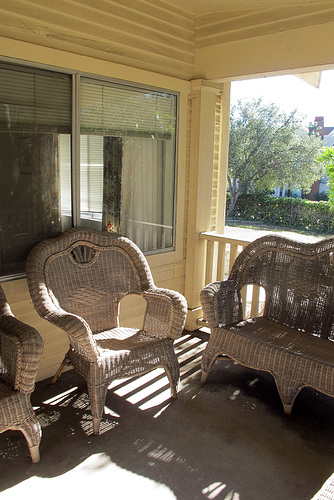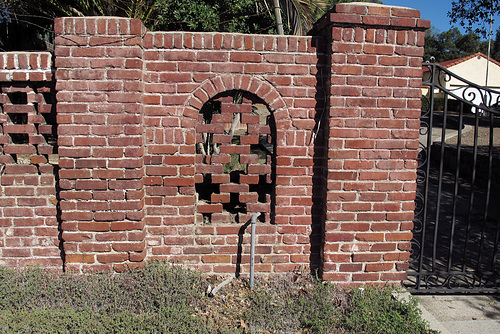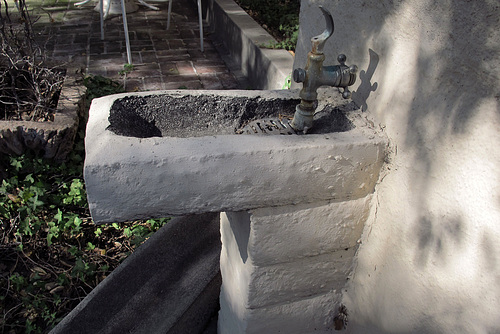 A drinking fountain.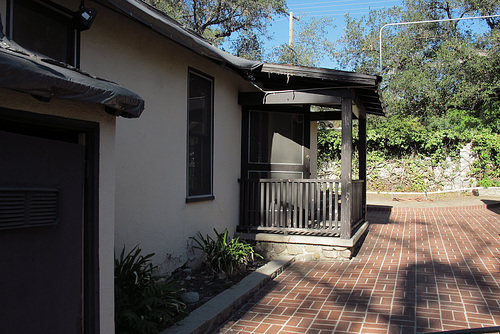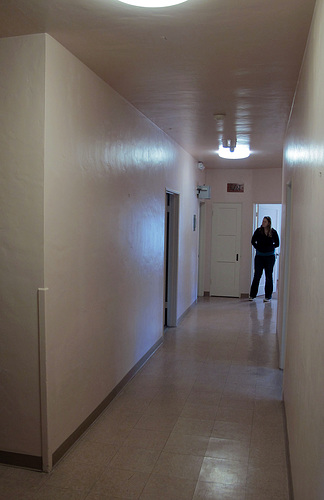 The walls are pink.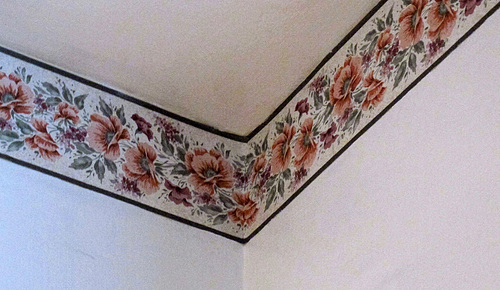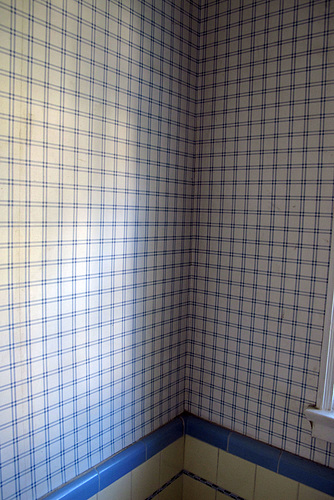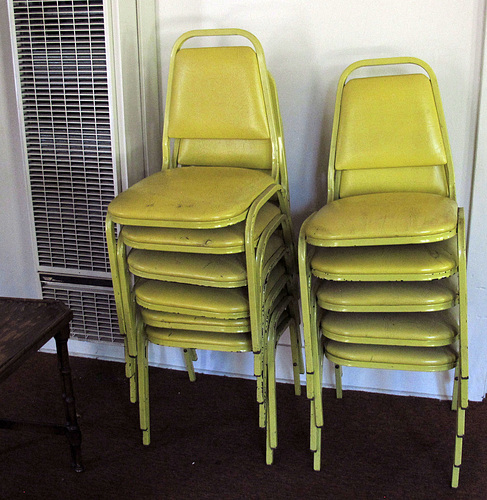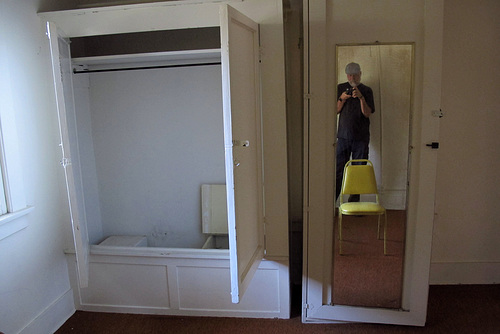 A Murphy bed.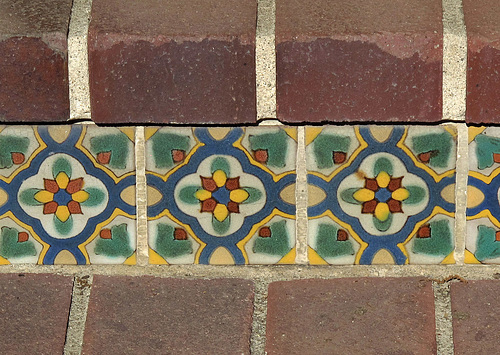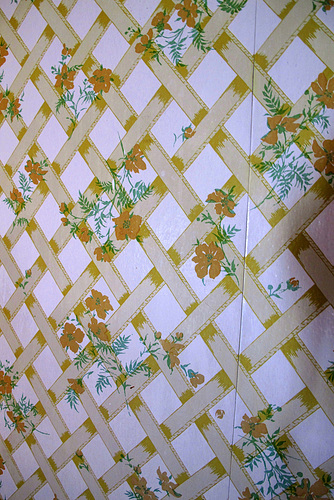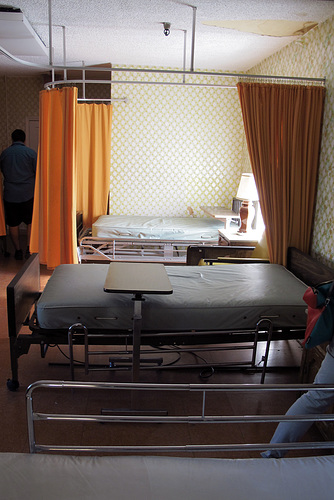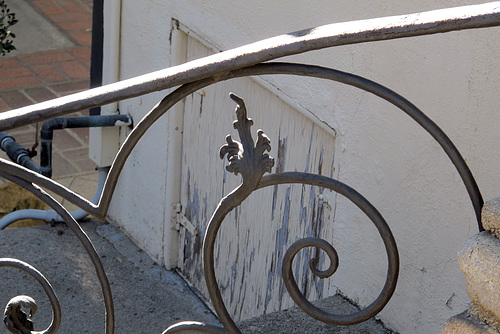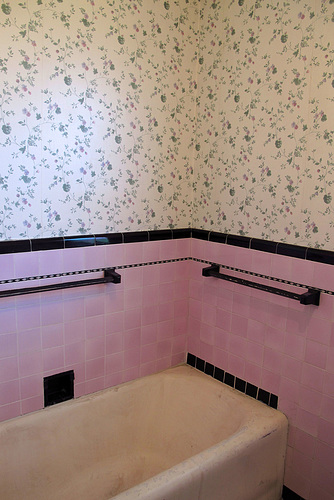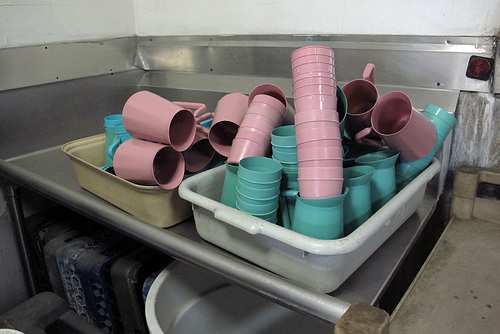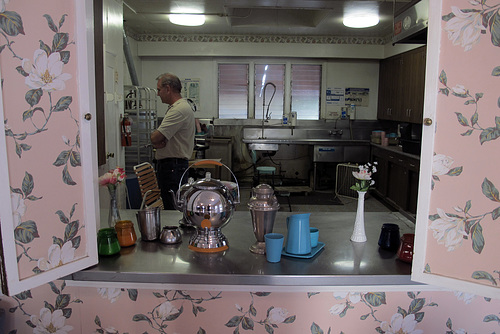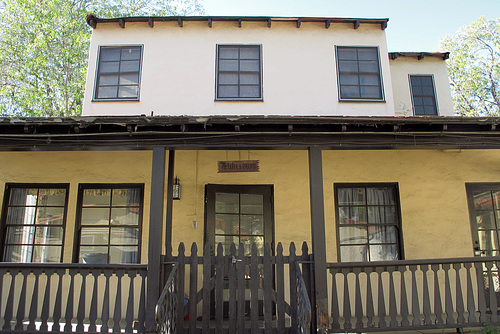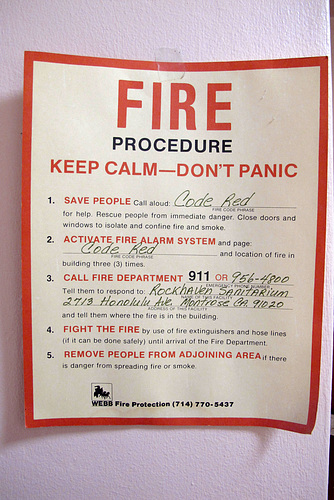 "The Lady of Rockhaven" by Gladding, McBean.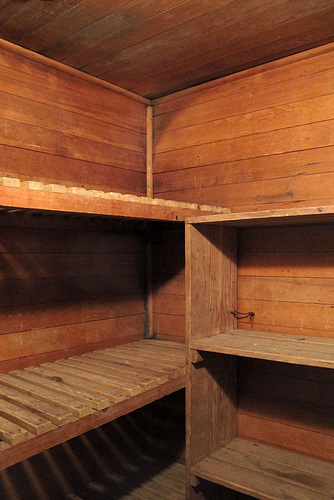 The walk-in cooler which could obviously be converted easily into a sauna for small people.
More of my photos from Rockhaven Sanitarium are here.
Filed under Architecture,Health,History,Photography | permalink | November 8, 2015 at 05:08 PM
Comments
fascinating!
Posted by: Earl at Nov 9, 2015 5:51:25 PM