« October 2015 | Main | December 2015 »
November 30, 2015
Los Angeles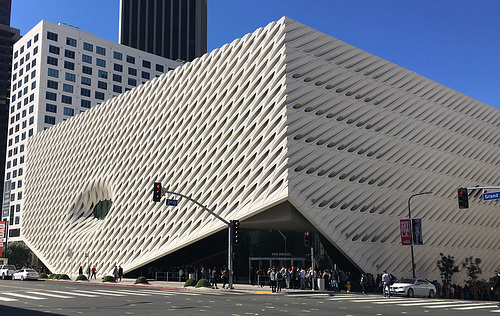 The Broad is now open, the tickets are free, and the lines appear to be long.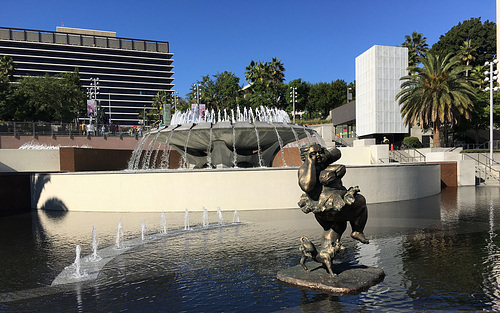 In Grand Park with the LADWP in the background.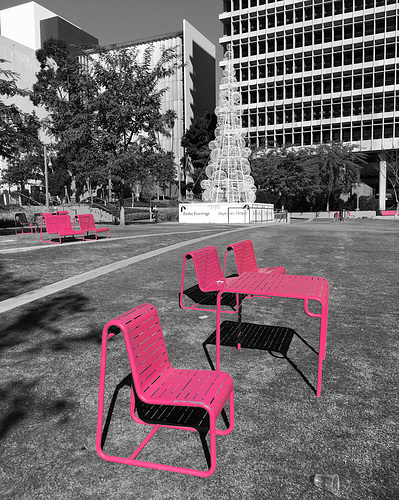 Grand Park.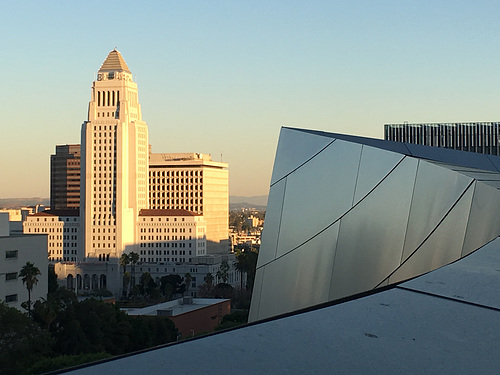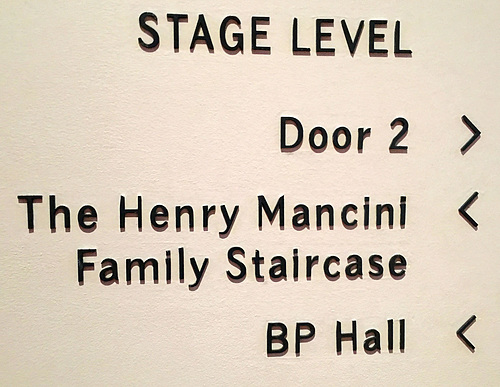 In Disney Hall.
Filed under Architecture,Cities/Urbanism,Photography | permalink | November 30, 2015 at 07:31 AM | Comments (1)
November 26, 2015
DHS Mayoral Election Decided By November 3 Ballots
The agenda for the city council meeting on December 1 includes details on how the voting went in each precinct, for each candidate, mail-in or walk-in. The last time I looked at this, I think about two-thirds of the votes in Desert Hot Springs were by mail. 71% of the ballots were cast by mail in this most recent election. One might think, then, that the outcome was pretty much decided before the traditional November 3 ballot. And you would be mostly right. Comparing mail-in totals with ballot totals below, one sees that the November 3 ballot moved Richard Duffle from last place to next to last, and it determined the mayoral outcome. Sanchez had the majority of mail-in ballots, but Matas got enough votes on the 3rd to defeat him.
You will also see that Zavala picked up a somewhat disproportionate number of votes on the 3rd, but they didn't change the ranking of the council candidates. Horton gained the smallest number on November 3 and slipped down to last place.
IOW, the increased campaigning in the last two weeks before November 3 is probably worth it in order to hold on to or grab a victory.
NOV 3
MAIL-IN
TOTALS
Matas
443
32%
959
68%
1402
Sanchez
357
27%
982
73%
1339
TOTALS
800
29%
1941
71%
2741
Betts
275
25%
813
75%
1088
Zavala
362
35%
674
65%
1036
Parks
201
27%
552
73%
753
Buchanan
189
27%
524
73%
713
Jaime
186
28%
489
72%
675
Duffle
105
29%
252
71%
357
Horton
91
26%
258
74%
349
TOTALS
1409
28%
3562
72%
4971
Mayor & Council
GRAND TOTALS
815
29%
1995
71%
2810
Filed under Desert Hot Springs,Politics | permalink | November 26, 2015 at 05:06 PM | Comments (4)
How Many People Does It Take To Cash A Stolen Check?
In Desert Hot Springs the number must be greater than three.
Filed under Desert Hot Springs,Public Safety | permalink | November 26, 2015 at 12:35 PM | Comments (0)
November 25, 2015
Adelanto Follows Desert Hot Springs
The City of Adelanto will permit marijuana grow facilities. Their city council approved the measure Monday night. They will be permitted in the industrial zone which the article says covers only 1½ square miles. I would have thought 90% of Adelanto would be zoned industrial. (Adelanto map.) There is no special tax on them yet, but one will be on the ballot in November 2016.
The biggest difference between Adelanto's ordinance and ours is that Adelanto requires a distance of 2,500 feet of schools, churches, public parks, or daycare centers.
Filed under California,Desert Hot Springs,Marijuana | permalink | November 25, 2015 at 03:07 PM | Comments (0)
"The Insanity Of Your Stupidity"
Scott Matas explains his opposition to the so-called "Good Wage Ordinance" at the November 17, 2015 city council meeting. Scott Matas is the new Mayor, to be sworn in on December 1. You can perhaps see why I thought it was so important to replace the current mayor.

Filed under Desert Hot Springs,Politics | permalink | November 25, 2015 at 11:58 AM | Comments (3)
November 24, 2015
Good Deal On Kindles This Week
$50 for a Kindle this week
. That's the version with "special offers" which is nothing more than a static ad that appears as your screen saver after you've stopped reading. If that's too much for you, $20 more gets you a Kindle without that.
Even the somewhat nicer Paperwhite Kindle is available for $100 ($20 off).

Filed under Books,Shopping | permalink | November 24, 2015 at 08:52 AM | Comments (0)
November 23, 2015
City Meeting Courtesies
Here's the story of a medical marijuana dispensary applicant being rejected in Santa Barbara. The objections from the citizens were the usual baseless, uninformed stuff. But it was rejected for a wacky parking lot solution and inconsistencies in the application. I'm sure it didn't help that the applicant, who was either ignorant of proper decorum or who had gotten so angry he just didn't care, tried to shut up the Planning Commissioner who was explaining why his application would be rejected.
We had a developer come before our Planning Commission and our City Council with an attitude like that, but he wasn't opening a dispensary and he was an experienced real estate developer. I can understand that marijuana dispensary applicants are not usually knowledgable in how city government works, but you would think anyone should understand that being rude to the people who can approve or disapprove your business is not going to work in your favor.
Filed under Marijuana | permalink | November 23, 2015 at 10:36 AM | Comments (0)
November 19, 2015
Just Call Him "Marlissa"

Eliberto Cruz Jacobo, who created a fake Facebook account as Marlissa Garcia and used it to try to lure underage Hispanic girls into prostitution in Hemet. "Through this criminal act, Jacobo was able to convince nearly 17 different victims to engage in unlawful sexual acts with him and at least four of these victims were juveniles at the time of the offense."

The juveniles, whose identities will not be released, said they were contacted via Facebook by a female who solicited them with behavior consistent with prostitution. In both instances, the suspect misrepresented himself as an escort named "Marlissa Garcia." Garcia glamorized the escort lifestyle to the victims by sending explicit photographs, photographs of large amounts of cash followed by requests via social media to participate with unlawful acts for money. The students declined Garcia's offer, and reported the incident.
Filed under Public Safety | permalink | November 19, 2015 at 11:55 PM | Comments (0)
Wanted For Attempted Homicide
CITY OF DESERT HOT SPRINGS
POLICE DEPARTMENT
Dale Mondary, Chief of Police

DESCRIPTION OF INCIDENT: Attempted Homicide/Arrest Warrant

On 11-12-15 at approximately 3:00 pm, there was a shooting at Tedesco Park in Desert Hot Springs. The victim was shot once and was severely injured. The victim is currently in stable but serious condition.

There were multiple eye witnesses and the investigation identified the shooter as Efrain Hyman. Efforts to locate Hyman have not been successful and he is on the run.

Desert Hot Springs Detectives have filed the case with the Riverside County District Attorney's Office and have obtained a warrant for Hyman's arrest with a cash bond of $1,000,000.

Anyone who knows the whereabouts of Hyman is encouraged to notify the police of your local jurisdiction or contact the Desert Hot Springs Police Department. Please do not attempt to contact Hyman or take any other action, as he is considered armed and dangerous.

Anyone with additional information regarding this investigation please contact the Desert Hot Springs Police Department and ask to speak with Detective Larry Essex. (760) 329-6411 ext 322. Email: lessex@dhspd.com Citizens can also call Valley Crime Stoppers at (760) 341-7867.
Filed under Coachella Valley,Desert Hot Springs,Public Safety | permalink | November 19, 2015 at 11:06 PM | Comments (0)
November 17, 2015
An Unusual Burning Man Video
Black and white with calm, pleasant piano music. All bits are from 2015.

Filed under Burning Man,Photography | permalink | November 17, 2015 at 04:29 PM | Comments (0)