« Monkey Chant | Main | Burner Buddies Are Solid Green »
September 25, 2015
The Temple Of Promise
I visited the Temple of Promise only three times during the week: Sunday night when it had almost no memorials in it and was very disappointing; Saturday morning when it was full of memorials it seemed to have been transformed from a structure of just wood, copper and bolts into a real Temple; and then on the night of the Temple burn. Here are pictures from all three visits.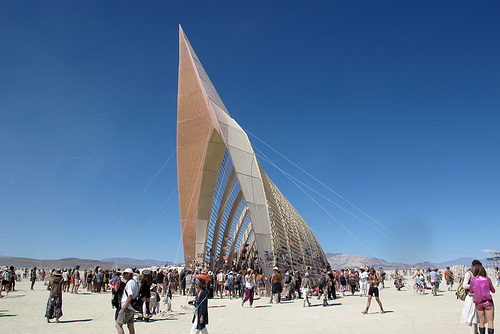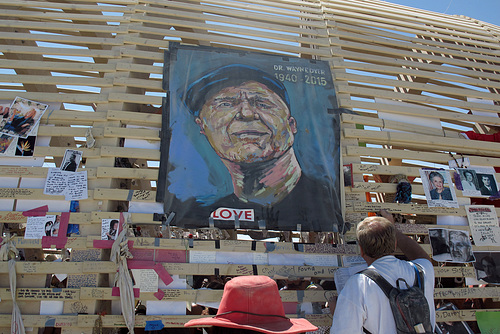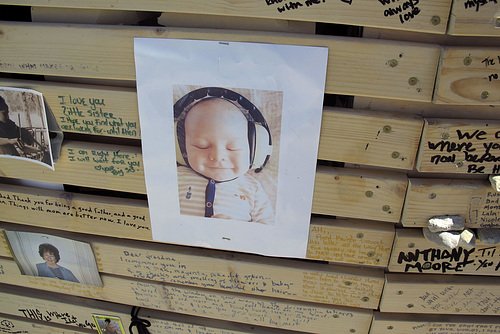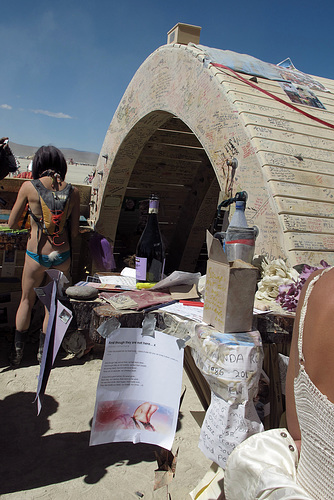 This is the small end of the Temple. I believe that there are the same number of boards coming to an end here as at the opposite big end.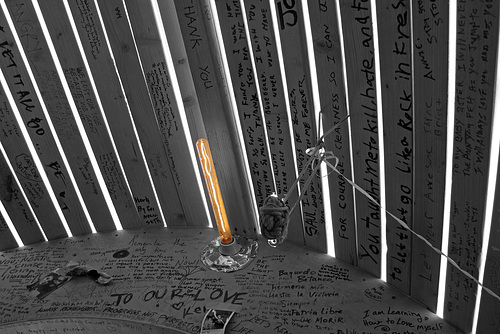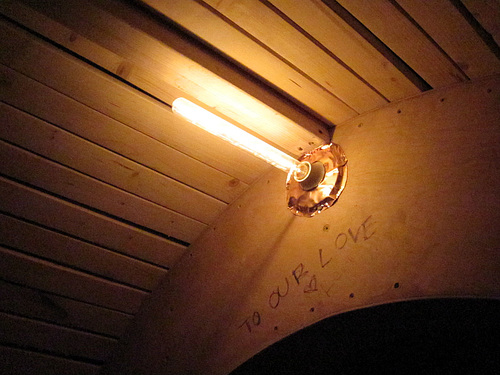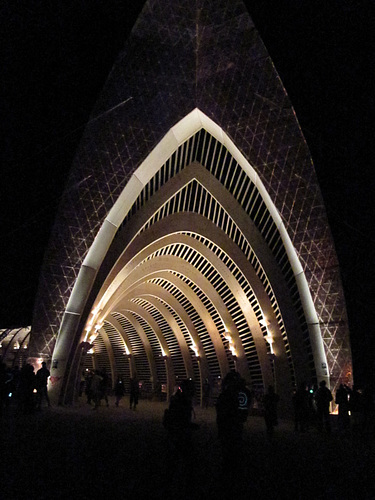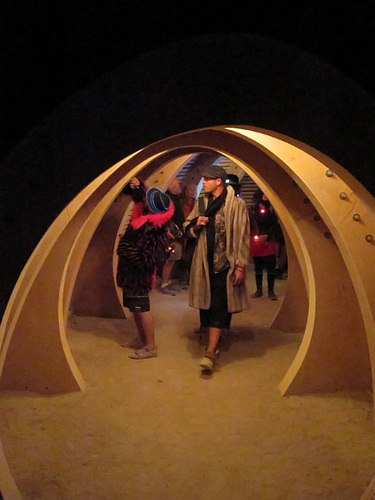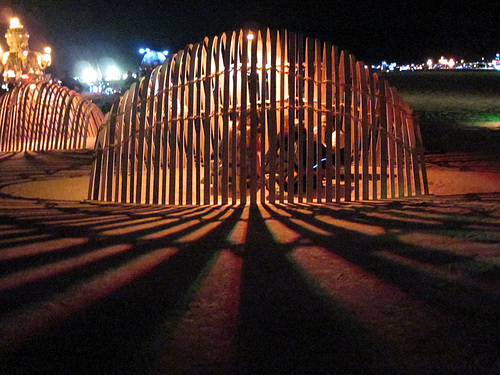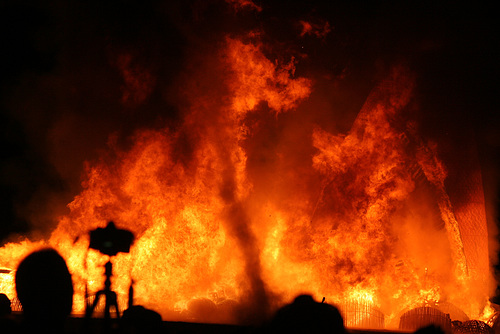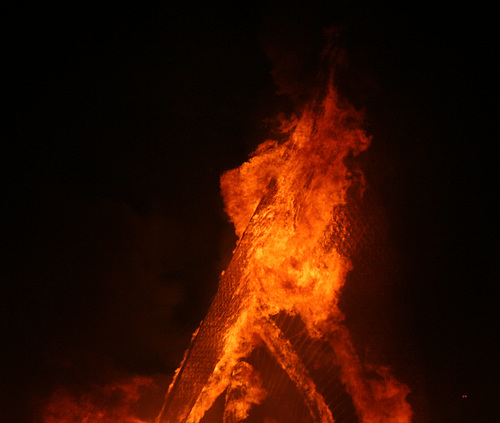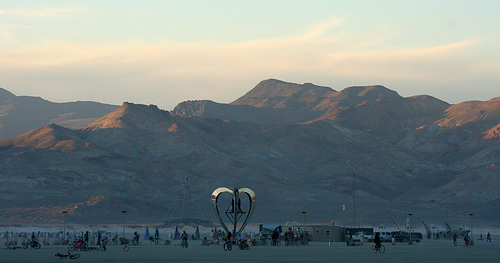 On the way to the Temple on the evening of the burn.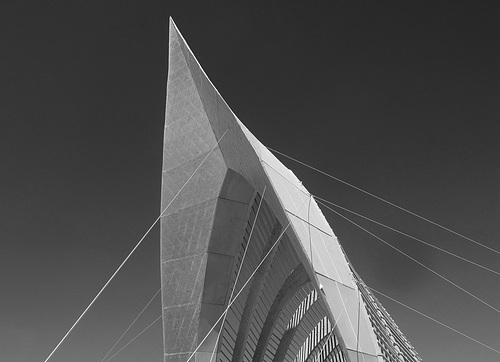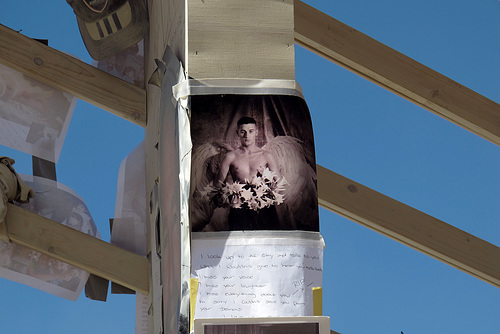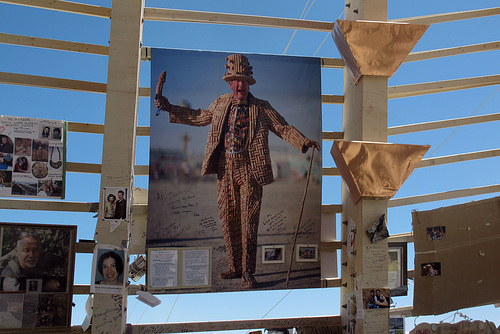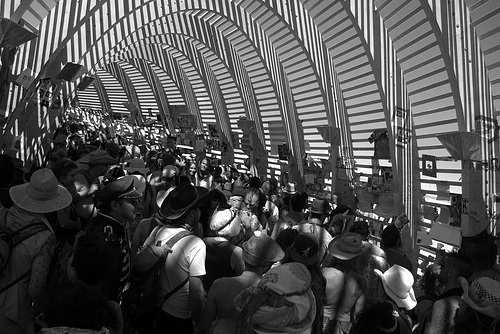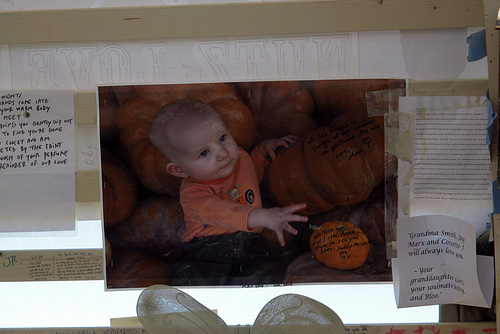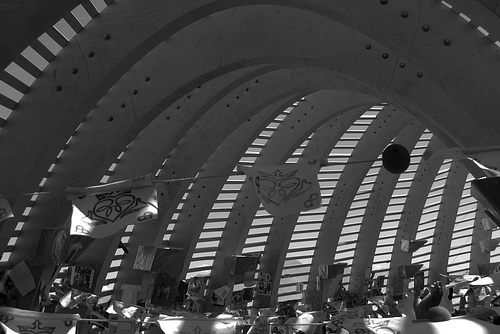 More of my photos of the Temple of Promise can be seen here.
Filed under Architecture,Burning Man,Photography | permalink | September 25, 2015 at 11:04 AM
Comments