« Automobile Driving Museum | Main | Aerial View Of Mission Creek Fault »
May 4, 2015
Watts Towers
Built over the period of 1921 to 1954 by Italian immigrant Simon Rodia. In 1959...
The Committee [for Simon Rodia's Towers in Watts] negotiated with the city to allow for an engineering test to establish the safety of the structures and avoid demolition of the structures.

The test took place on October 10, 1959. For the test, steel cable was attached to each Tower and a crane was used to exert lateral force all connected to a 'load-force' meter. The crane was unable to topple or even shift the Towers with the forces applied, and the test was concluded when the crane experienced mechanical failure. Bud Goldstone and Edward Farrell were the engineer and architect leading the team. The stress test registered 10,000 lbs. The Towers are anchored less than 2 feet (0.61 m) in the ground, and have been highlighted in Architectural textbooks, and have changed the way some structures are designed for stability and endurance.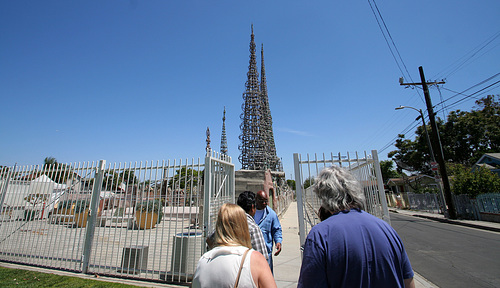 The tour commences. $7, IIRC.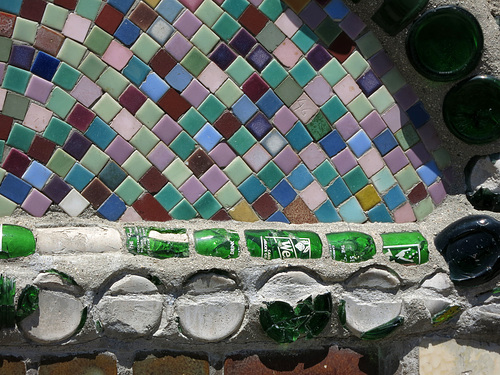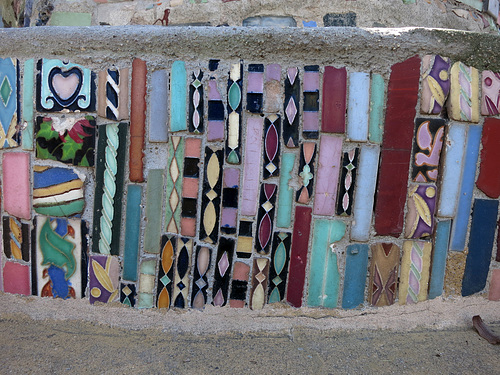 They're down a dead end residential street that has parking only on one side (despite what you may see here). You drive to the end of 107th Street, turn around, and parallel park. There is a small parking lot if you proceed north of 107th on Graham.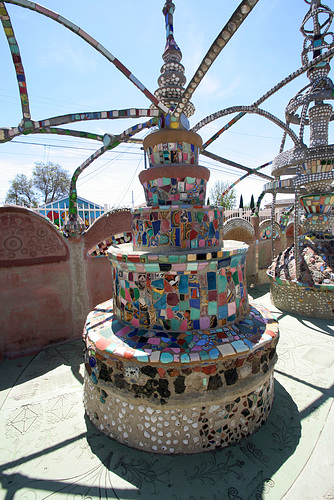 The wedding cake.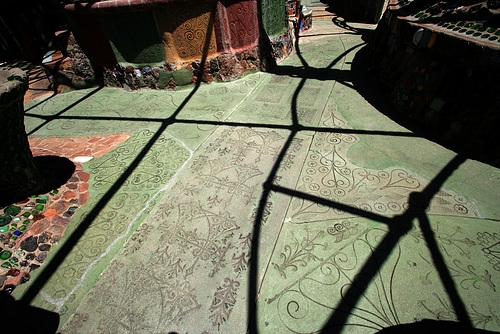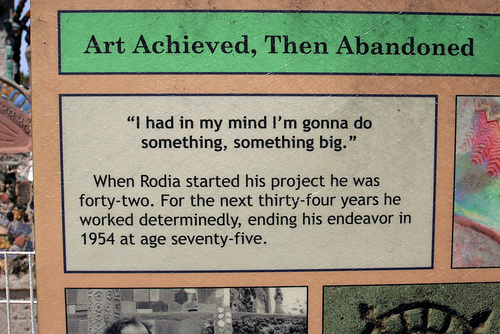 The view from the "back" side (northeasterly).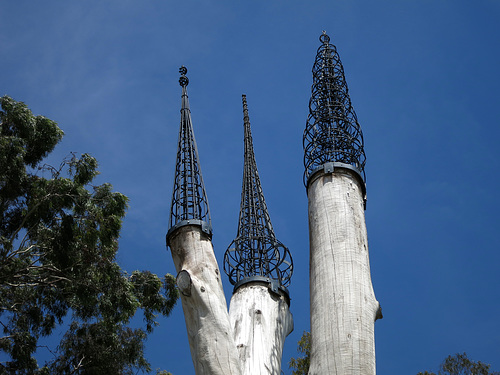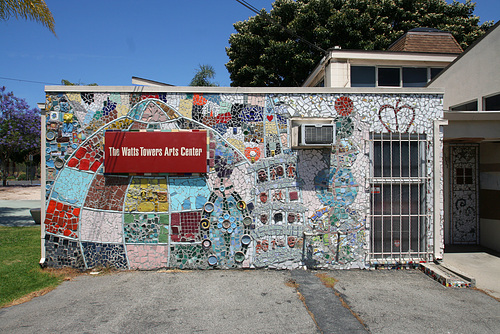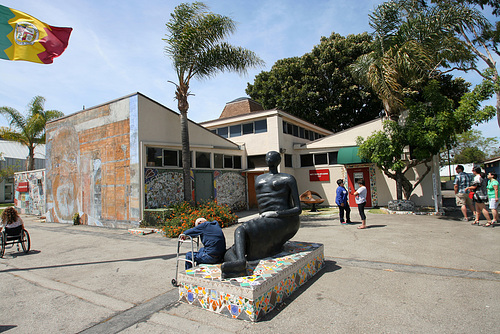 Click here for the complete set of photos.
Filed under Architecture,Art,Cities/Urbanism,History,Photography | permalink | May 4, 2015 at 11:55 AM
Comments
The Watts Towers being very close to the 105 are very easy to visit if you are driving to or from LAX.
Posted by: Ron's Log at May 5, 2015 7:02:00 PM
See how you are;
More of "California's Gold"...
Always wanted to see that, someday I will....
Posted by: Russ A at May 5, 2015 7:00:18 PM
Haven't seen this for decades; thank you.
Posted by: Earl at May 5, 2015 5:52:40 PM