« March 2015 | Main | May 2015 »
April 11, 2015
Marijuana Notes
Filed under Marijuana | permalink | April 11, 2015 at 08:05 PM | Comments (0)
The Hoosiers Again
I'm sure it's just a coincidence that this has happened in a state that has recently demonstrated its ignorance so gloriously to the world. There has been a big outbreak of HIV infections in Scott County, Indiana; 106 new infections since December. "The spread of the virus...has been linked to the use of contaminated syringes and the painkiller Opana in the area." Needle exchanges are not legal in Indiana, but the Governor has authorized a short-term needle exchange. 437 dirty syringes were turned in.
Filed under Health | permalink | April 11, 2015 at 06:39 PM | Comments (0)
April 10, 2015
Los Angeles Style
Los Angeles sets the standard for car chases once again.
Filed under Automotive,Public Safety | permalink | April 10, 2015 at 10:36 PM | Comments (0)
Skydiving At Burning Man
Haven't we seen that before, you may ask. Well, maybe you have and maybe you haven't, but this video is almost perfectly 100% non-pretentious with nary an asshole in sight. Just lots of falling over Black Rock City.

Filed under Burning Man,GoPro,Photography | permalink | April 10, 2015 at 09:33 PM | Comments (0)
More Map

A map mostly to highlight the approximate location of the CPV Sentinel power plant.
If you look over at Palm Drive you will see other colored dots which represent something entirely different. The Community and Cultural Affairs Commission has started working on getting some appropriate entry monument signs for the city. These would be funded out of the Art In Public Places fund which has been filled by developers (the few we've had) and can only be used for public art. It is not part of the general fund. It does not come out of your taxes. It cannot be used on any of the many things this city needs except public art. IOW, no bitchin'.
The Commission has ruled out the mundane and the inappropriate and are now looking at rock. Big pieces of rock. With words (yet to be determined) on them. Nothing like Cathedral City's surfboards.
The green dots are three places that were mentioned as possible places to put the big welcome to DHS sign along Palm Drive. South to north they are 18th Street (dirt, no power, couldn't light it); Dillon; Camino Aventura (where the old welcome sign stood). Put it at Aventura and I think you'll have a lot of people asking what happened to that big annexation we made?
The blue dots are places that I think ought to be considered if one is willing to put the monument on the west side of the road to stay within city limits. South to north: Paul Street (the AM PM station by I-10), Varner Road and 20th Street. All three spots have power nearby, but extending power to the sign will consume valuable AIPP dollars, so that distance should be kept very small. Obviously the Paul Street location would not be very visible to northbound traffic. But a spot on the northwest corner of Varner would have good visibility, IMO.
Yes, of course, additional entry signs are being considered for Pierson, Mission Lakes and Mountain View.
Filed under Coachella Valley,Desert Hot Springs | permalink | April 10, 2015 at 08:19 PM | Comments (0)
Desert Hot Springs Boundaries
Let it be a mystery no longer. I took this map from the PDF version that's on the city's website.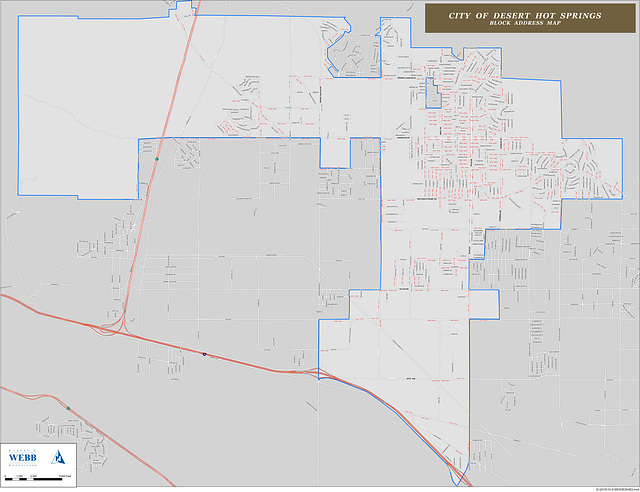 Click this and you will get surprisingly detailed map of the city with which you ought to be able to resolve any number of questions. It includes the little detail that I-10 is completely within our boundaries between Palm Drive and Indian. The city limits do not run along the median, but along the south side.
Filed under Cities/Urbanism,Coachella Valley,Desert Hot Springs | permalink | April 10, 2015 at 07:33 PM | Comments (0)
April 9, 2015
Again?! How Many More Times?

These are San Bernardino County Sheriff Deputies.
Do we have to let every bad cop, one or two at a time, give us a video performance like this before it finally sinks in that there are cameras everywhere? There seems to be a correlation between being a bad cop and being unable to learn.
Three deputies were injured during the search. Two suffered dehydration and a third was injured when kicked by the horse.
Well then, it sounds like it was self-defense.
Filed under Public Safety | permalink | April 9, 2015 at 08:58 PM | Comments (0)
Seen in Riverside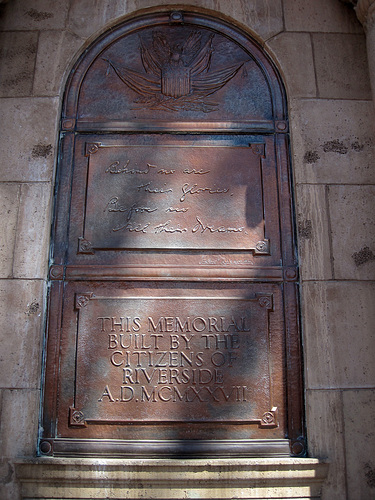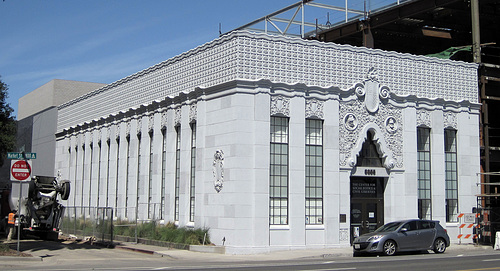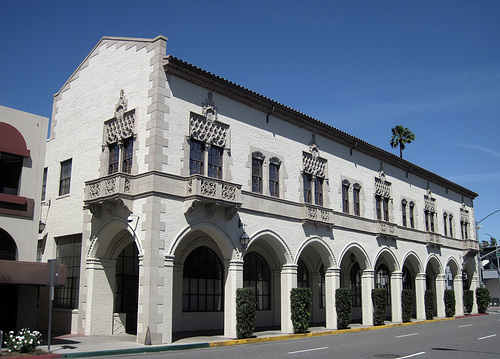 Filed under Architecture,History | permalink | April 9, 2015 at 04:07 PM | Comments (0)
Apple Watch Sapphire Screen
"Following the tests, iPhonefixed found Apple's promise of a scratch-resistant display to be entirely accurate, with not a single scratch or scuff on the screen even after all of the site's attempts at leaving a mark."
The sapphire screen is not available on the Apple Watch Sport.
Filed under Technology | permalink | April 9, 2015 at 01:28 PM | Comments (0)
Hugo and Nebula Nominees for 2014
The Hugo nominees have been recently announced and the Nebula nominees were announced in February. In the Best Novel category the two lists agree on two books:

The other Hugo nominees for Best Novel are:

The other Nebula nominees for Best Novel are:
Filed under Books | permalink | April 9, 2015 at 09:11 AM | Comments (2)
April 8, 2015
New DJI Quadcopters
DJI introduces quadcopters outfitted with their own cameras.
The Phantom 3. They say they guarantee that it will ALWAYS have accurate GPS data and it will ALWAYS return to home. I interpret that to mean that when it does get lost and crash, DJI will replace it for you completely free. Could they mean anything less? And they promise it is sufficiently reliable and accurate to fly indoors! Will they provide liability insurance for free?
They try to copy the Apple style of product announcement videos, at least verbally. But it goes a bit overboard when they brag that their aluminum has been "pulled from the Earth itself" which I guess means they won't use any from the moon. Or should I say the Moon itself?
720P is "eye popping." Uh-huh.
I gotta admit the included automatic video editor would be worth buying by itself.
The "Advanced" model will have a SRP of $999 and shoot 1080P at 60fps. The "Professional" will be $1,259 and can shoot at up to 4K at 30fps.
Here is the company's website. Buy it here. Shipping in late April.
They do not emphasize what I think is the greatest advance: finally, someone is selling a completely integrated quadcopter. Researching quadcopters before now, I was surprised to find out how many separate parts you had to buy from different vendors and then assemble them all yourself, unless you took advantage of a package deal offered by B & H. The only thing you need to add to the Phantom 3 is your own smartphone or tablet (Android or iOS - sorry Windows!) so that you can get the view from your quadcopter live, while it's flying. This shaves about $1,000 off your starting price.
Filed under GoPro,Photography | permalink | April 8, 2015 at 10:52 PM | Comments (1)
Where The Sentinel Money Has Gone
Got a question about the AQMD-administered Sentinel mitigation funds? (Who doesn't?)

The Air Quality Institute of the
South Coast Air Quality Management District

Presents

"A Cleaner, Greener Coachella Valley: Two Year Update on the Sentinel Power Plant Mitigation Fee Projects"

Opening Remarks by the Honorable John J. Benoit, Riverside County Supervisor and Governing Board Member of the South Coast Air Quality Management District

Guest speakers:

Connie Day, Program Supervisor, Science & Technology Advancement, South Coast Air Quality Management District
Richard Cromwell III, Co-Coordinator, Clean Cities Coalition, Coachella Valley Region
Julie Arthur, Executive Director of Facilities Planning, Palm Springs Unified School District
Juan C. Perez, Director, Transportation and Land Management Agency, County of Riverside

Where:
Oliphant Auditorium
California State University, San Bernardino
Palm Desert Campus
37-500 Cook Street
Palm Desert, CA 92211

When:
Wednesday, April 15, 2015
10:00 A.M. – 12:00 P.M.
Free (light refreshments)

The South Coast Air Quality Management District, in partnership with the Clean Cities Coalition and the Coachella Valley Association of Governments invites you to join in a discussion on the progress of the various projects funded through the Sentinel Plant Mitigation Fee Program (AB 1318).

Topics to be discussed include an update on the Sentinel Plant Mitigation Fee Program, the expansion of Natural Gas Infrastructure and the Natural Gas Vehicle Fleet in the Coachella Valley, as well as highlighting two projects funded through the program: Palm Springs Unified School District's Solar Arrays Project, and Riverside County's Mobile Home Parks Repaving and Dust Control project.

To RSVP, or for more information, contact Cordoba Corporation at (213) 895-0224
Filed under Coachella Valley,Desert Hot Springs | permalink | April 8, 2015 at 10:11 PM | Comments (2)
April 7, 2015
The Third And Final Installment In This Trilogy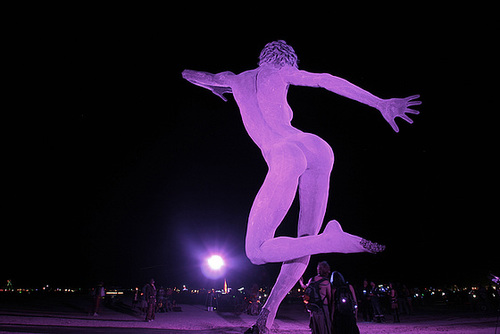 Remember "Bliss Dance" and how it thrilled the world at Burning Man 2010?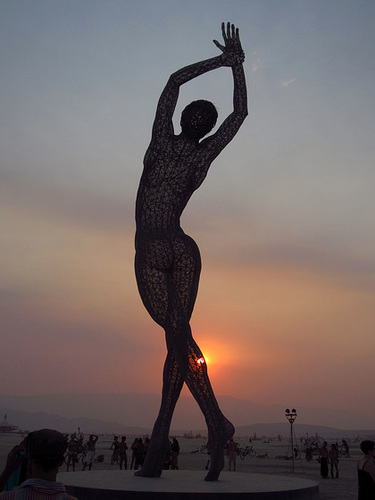 And how it was outdone by "Truth Is Beauty" in 2013?
Prepare yourself for the final sculpture in the series: "R-Evolution: The Woman Stands" which will be on the playa this year. And open your wallet too, because that's an Indiegogo link where you will find this remarkably unslick, unpretentious video:

Here's a photo of a model of R-Evolution.
Filed under Art,Burning Man | permalink | April 7, 2015 at 10:30 PM | Comments (0)
BEquinox Aerial Video!
Ooooh, just like Burning Man but you can get it all in one shot from an altitude of only about 200 feet.

No, there are no shots that are close up to our camp or me.
Filed under Burning Man,California,Photography | permalink | April 7, 2015 at 09:52 PM | Comments (0)
Lake Merritt
Jeff and I went for a nighttime walk around Lake Merritt.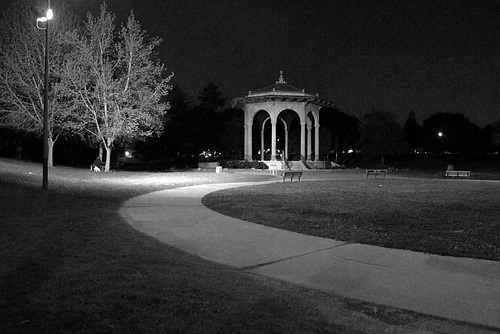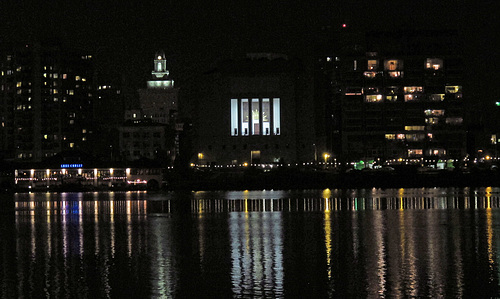 Which included a small excursion into downtown Oakland.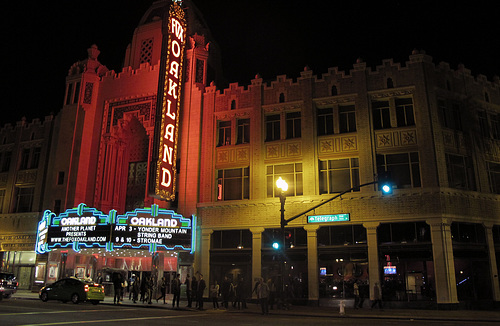 Filed under Architecture,California,Cities/Urbanism,Photography | permalink | April 7, 2015 at 12:12 PM | Comments (2)
San Francisco Photos
Photos from my most recent visit to San Francisco: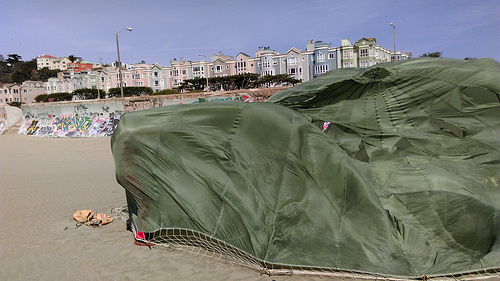 Jeff at Ocean Beach doing a limited test of a parachute that he will use as a shade structure at Burning Man - that's Jeff on the windward edge of the parachute.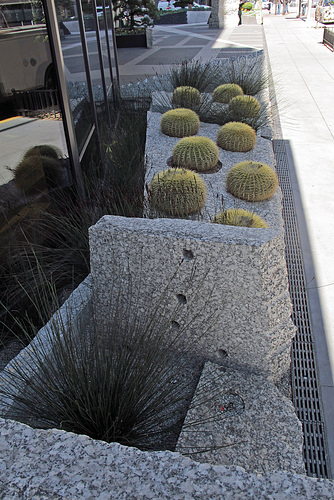 A natural display of granite and cacti for the edification and enjoyment of people on the street. Also, less comfy and snuggly than other parts of the sidewalks.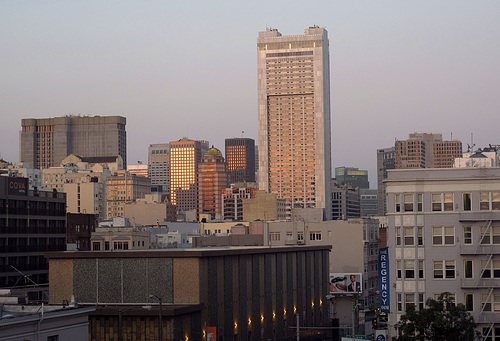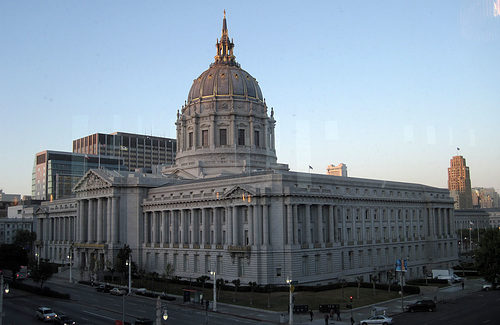 Everybody's got an opinion. Pass it on.
Filed under California,Photography | permalink | April 7, 2015 at 11:08 AM | Comments (0)
April 1, 2015
Hoosiering
The Orville Redenbacher moment makes up for the relatively low level of creativity in this heartfelt little tune:

Filed under Gay Issues | permalink | April 1, 2015 at 05:07 PM | Comments (0)