« Marmol Talk | Main | Hoosiering »
March 29, 2015
Coachella Valley MMJ Dispensary Map
The Desert Sun has produced an accurate map of the legal medical marijuana dispensaries in the Coachella Valley; including both those that are open and those that will open soon.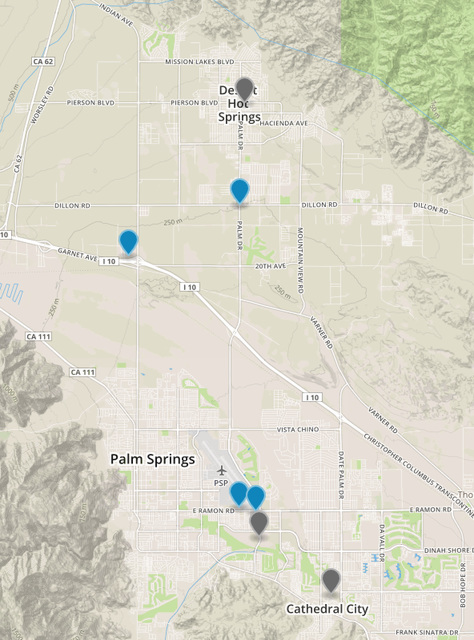 IOW, they left off the one that's going to be near Paul and Palm (at I-10) because that one won't open very soon. The blue markers are open dispensaries; gray ones are yet to open.
Filed under Coachella Valley,Desert Hot Springs,Marijuana | permalink | March 29, 2015 at 01:31 PM
Comments
that takes a real talent Ron!

Posted by: Mike Picardi at Apr 6, 2015 8:22:22 PM
Great info!
Thanks for the share, Ron.
Posted by: Jason Elsasser at Apr 3, 2015 8:56:20 AM
Thanks to hard work and my college degree I was able to squeeze two news items into this brief post.
Posted by: Ron's Log at Apr 1, 2015 5:10:28 PM
Not sure what the news is here. That the Desert Sun has published an accurate map or the location of the dispensaries.
Posted by: Eric at Mar 31, 2015 8:22:45 AM