« "Probable Cause" | Main | North Shore »
March 26, 2015
BEquinox
Burners organize regional burns in addition to the big mama on the Black Rock Desert. Last weekend the Los Angeles regional burners organized BEquinox at the Joshua Tree Lake Campground which is 4 or 5 miles north of highway 62, a bit east of the town of Joshua Tree. It had all the essentials of Burning Man except for the size. The population was capped at 999, because in San Bernardino County when you go over 999 you have to get a lot of permits. A lot of my fellow burners from Burner Buddies were there. Tickets were only $100. It's a great introduction to the spirit of Burning Man for those who have yet to attend the original.
But no matter how good a regional burn is, there is nothing anywhere that comes close to your first vision of the inner playa at Burning Man at night when your brain tries to deny what your eyes see. But art, gifting and fire - BEquinox has that in abundance.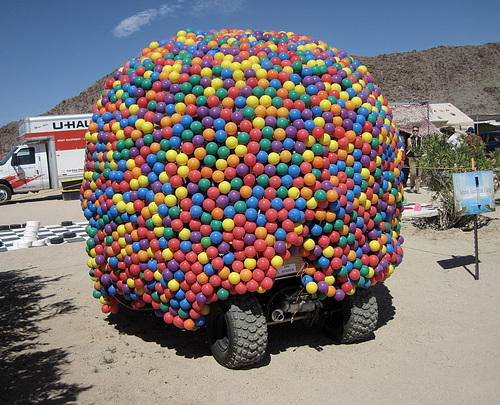 There were art cars, but none as big as the biggest at Burning Man.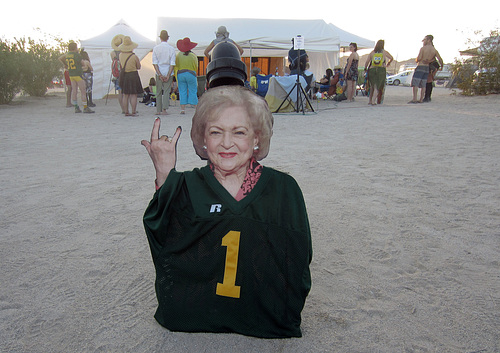 There were celebrities sorta.

Creative costumes.

Some things at BEquinox were better than anything seen at Burning Man, such as this "Hellfire Yoga" which was also called "Satanist Yoga" or "Heavy Metal Yoga." It was hilarious, especially when the leader ordered everyone to join him in the mantra "Die, hippie, die." Fun for the whole family.


It's not entirely flat, so not everything is visible in this photo, but it pretty much encompasses the whole place.

The upgraded water fountain robot. A big hit on the Black Rock Desert a few years ago.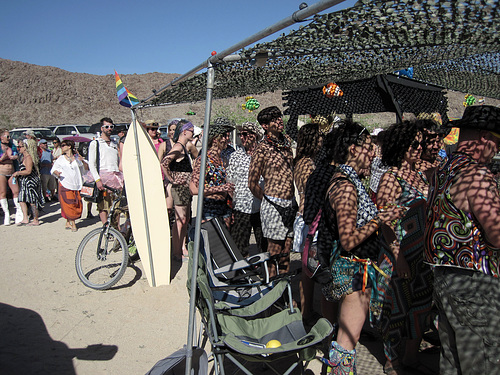 Nacho Daddies (by Steve and Wes) and Gay Cards (by Ed and Pete) were here, generated big crowds, and encouraged people to drop by at all hours to find out when they would be open again.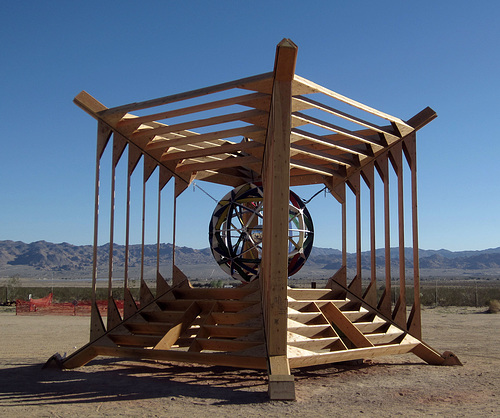 Earthstar, destined to burn on Saturday night.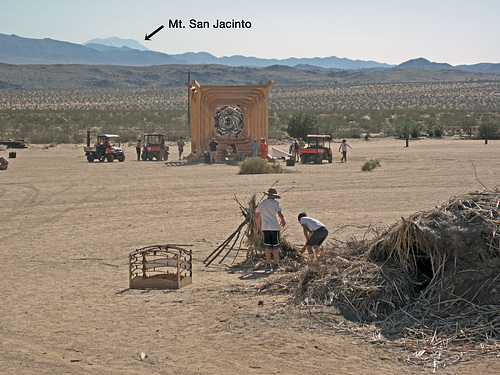 We were only 40 minutes away from Desert Hot Springs and you could see the tops of both Mt. San Jacinto and Mt. San Gorgonio from BEquinox.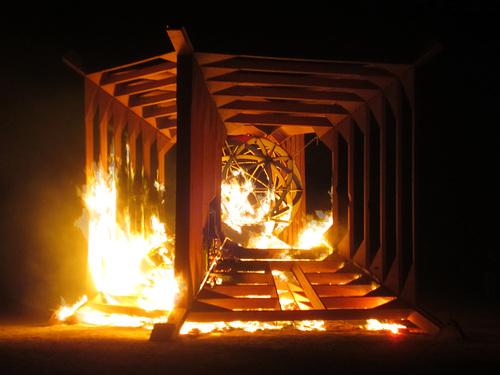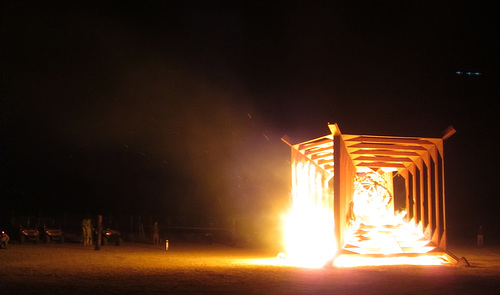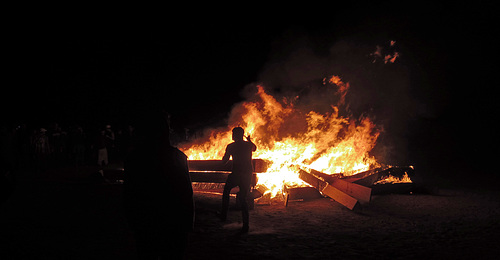 The whole set of photos is available here.
Filed under Burning Man,Photography | permalink | March 26, 2015 at 10:14 PM
Comments