« Lesley Gore, 1946-2015 | Main | Getty Villa »
February 20, 2015
Los Angeles City Hall Observation Deck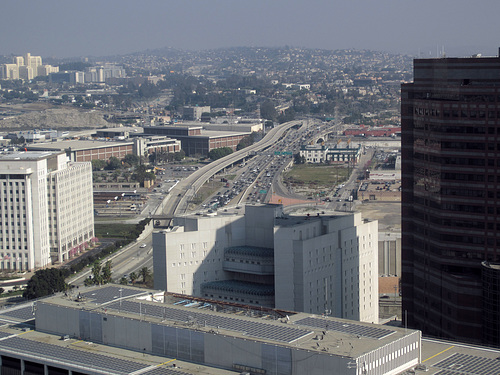 A view of the US 101 linear parking lot.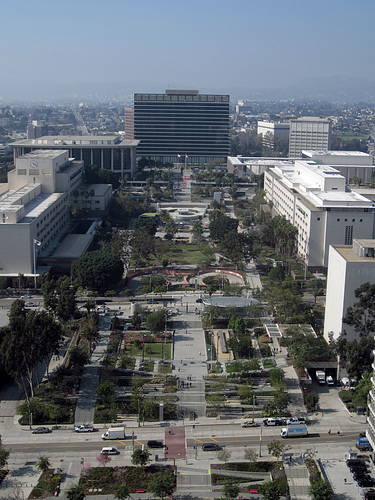 West of City Hall is its equally tough sister agency, the LADWP. You can see the Dorothy Chandler Pavilion cowering in front of the LADWP, a bit to the left.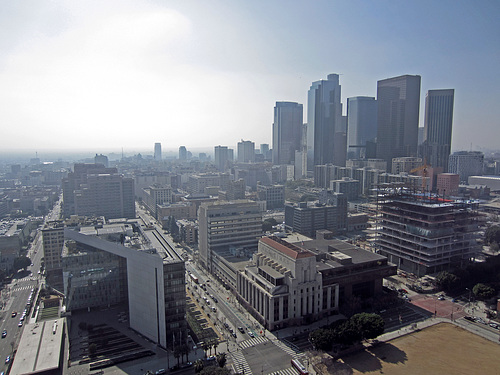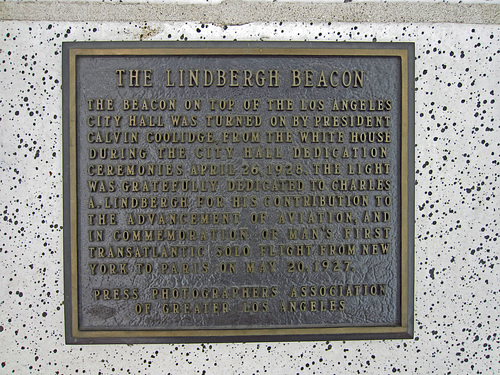 The Lindbergh Beacon

The beacon on top of the Los Angeles City Hall was turned on by President Calvin Coolidge from the White House during the City Hall dedication ceremonies April 26, 1928. The light was gratefully dedicated to Charles A. Lindbergh for his contribution to the advancement of aviation, and in commemoriation of man's first transatlantic solo flight from New York to Paris on May 20, 1927.

Press Photographer Association of greater Los Angeles.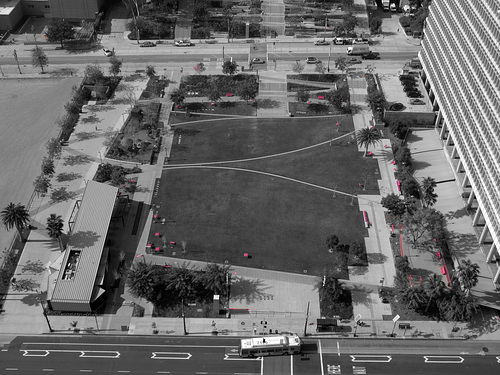 In the park just west of City Hall, the park furniture is bright pink, as it should be. You may need to click the image to get the full-res version in order to appreciate the pink highlights.

They've got some very nice elevators in LA City Hall.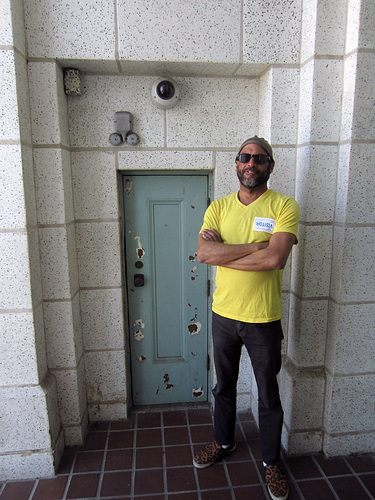 Jeff guards the door to make sure no trolls emerge.
See more of these photos here.
Filed under Architecture,California,Cities/Urbanism,History,Photography | permalink | February 20, 2015 at 12:43 PM
Comments