« Alabama, County by County | Main | Updated Aerial Views Of Apple Campus Construction »
February 13, 2015
Found In The Wrong Hands Last Night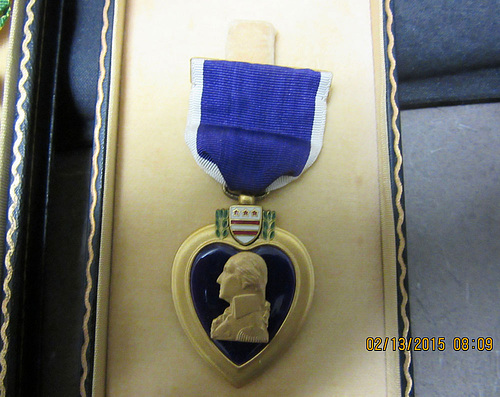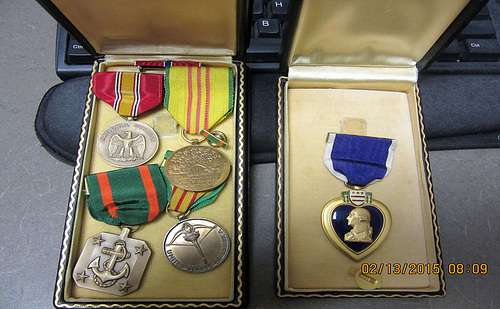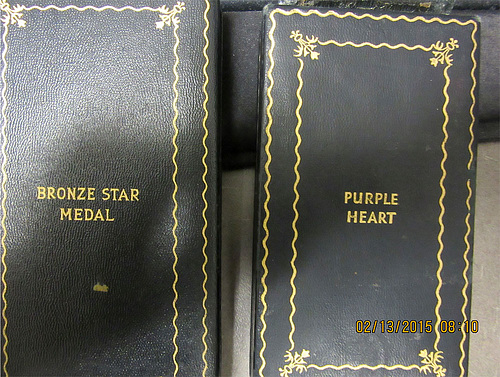 DESCRIPTION OF INCIDENT: Possession of Stolen Property

On 2-13-15, officers of the Desert Hot Springs Police Department arrested two females who were in possession of a stolen vehicle. One of the suspects had Vietnam era military medals in her possession. The medals were in two different cases. One case has "Bronze Star Medal" on the front the other has "Purple Heart" written on the front. The case with that is labeled Bronze Star Medal has four different medals in it and the one with Purple Heart; has a Purple Heart medal.

The Desert Hot Springs Police Department is seeking the American Hero these medals belong to, and want to reunite them with the rightful owner. Anyone who has knowledge of who might own the medals please call the department at the numbers listed below.

Anyone with additional information regarding this investigation please contact the Desert Hot Springs Police Department and ask to speak with Sergeant Larry Essex. (760) 329-6411 ext 322. Email: lessex@dhspd.com Citizens can also call Valley Crime Stoppers at (760) 341-7867.
Filed under Coachella Valley,Desert Hot Springs,History,Public Safety | permalink | February 13, 2015 at 08:48 AM
Comments
the news claimed he got them back...
Posted by: Mike Picardi at Feb 15, 2015 9:07:33 PM