« December 2014 | Main | February 2015 »
January 30, 2015
Body Cameras and the Riverside County Sheriff
The Riverside Sheriff's Association (RSA) has announced it is going to court seeking to stop the Riverside County Sheriff's Department from issuing deputies body cameras to use on duty. RSA alleges that wearing cameras has not been properly negotiated between the union and the County of Riverside. The Sheriff's Department disagrees with the position of RSA, as published, at this stage in the voluntary testing for department-wide use of body cameras, in addition to the numerous body cameras which have in fact long been in use.

The proposed expansion of the use of body cameras, to be conducted at the Jurupa Valley Station, has not yet begun as all issues have not been resolved. However, the Department does not believe that "testing" expanded use of body cameras requires negotiation described in the RSA court filing. The announced litigation prevents more specific comment on RSA's claims.

Deputies have used body cameras in many of the Sheriff Department's contract city police operations for years. Those stations using these cameras already have standard operating procedures in place for those who voluntarily choose to use them. So use of body cameras in fact is not new. Since camera use is evolving regionally and nationwide, and has become more reliable and affordable, the Sheriff's Department is looking at an expanded testing phase as the Department explores the viability for use Department-wide. At the appropriate time, the Department will then establish a formal official policy, and RSA will have an opportunity to provide input.

In any case, the Sheriff's Department has not dictated the use of body cameras. Department body cameras have remained entirely voluntary in use. In addition, a number of employees have used personally-owned cameras on their own initiative. It is worthy to note that a multitude of videos camera systems are in near constant use today for security surveillance, traffic monitoring, at ATMs, and elsewhere. Chances are that each of us are already on camera in some way or fashion as we go about our daily business.

Cameras are tools that clearly benefit officers, the public and the county by all current accounts. Body cameras are an effective, reliable and affordable method of gathering evidence to support criminal prosecutions. Additionally, if people know officers are wearing body cameras, they expect their actions will be captured on video. As a result they will be less likely to falsely accuse or attack officers. That keeps everyone safer. Cameras may reduce the number of false complaints about officers' behavior because we can document encounters between officers and the public.

The Sheriff has a long-standing posture of expecting transparency and accountability by the Department and all of its employees. And in today's climate, residents expect law enforcement officers to be professional and responsible in the way they conduct themselves. We believe our employees are among the best trained and most dedicated anywhere, and we are committed to providing them the best tools possible to perform the difficult work they face.
Filed under Photography,Public Safety | permalink | January 30, 2015 at 04:12 PM | Comments (1)
DHS Spa Tour, 2015
I hit only three spas on this year's Spa Tour: Vista Ventana (new), Lido Palms (is this their first time on the tour?), and Two Bunch Palms.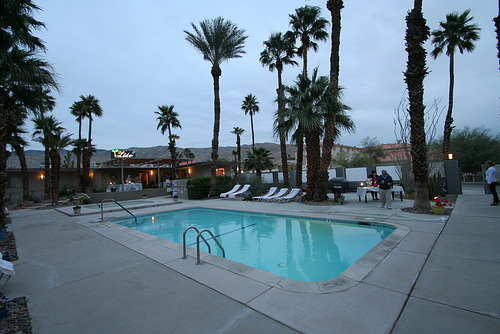 Lido Palms.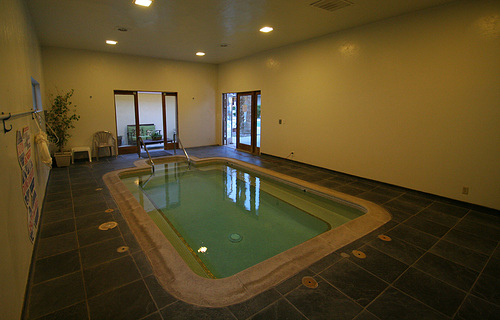 Lido Palms.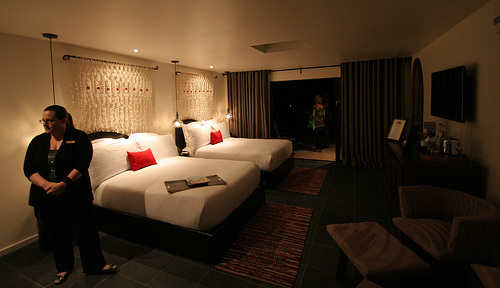 Two Bunch Palms.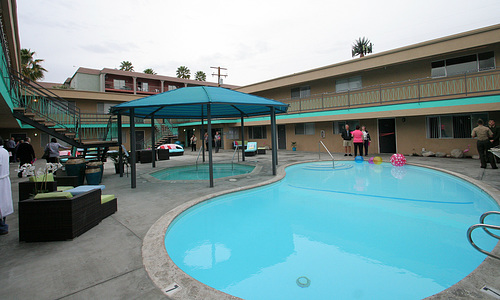 Vista Ventana.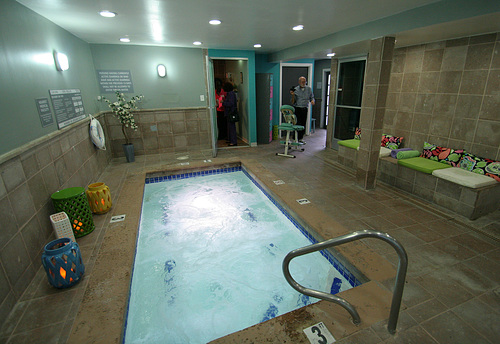 Vista Ventana.


Vista Ventana on 6th at Palm.
All my photos from this year's spa tour can be seen here.
Filed under Coachella Valley,Desert Hot Springs,Health,Travel | permalink | January 30, 2015 at 01:38 PM | Comments (0)
The Other Way 'Round
Filed under Coachella Valley,GoPro,Photography | permalink | January 30, 2015 at 08:20 AM | Comments (0)
January 29, 2015
GoPro 240 fps Samples
Filed under GoPro,Photography | permalink | January 29, 2015 at 02:23 PM | Comments (0)
January 27, 2015
Hipper Laps
Well, it's getting to be that time of year again, meaning the time before the season after which is the holiday prior to Burning Man. IOW, ticket season. Don't worry. Whatever ticket you thought you were going to get is sold out, so give up. Better luck next year.
You'll be missing stuff like this.

Filed under Burning Man | permalink | January 27, 2015 at 10:28 PM | Comments (0)
Dillon Road
Filed under Coachella Valley,Desert Hot Springs,GoPro,Photography | permalink | January 27, 2015 at 09:57 PM | Comments (0)
Possibly Visible Vandenberg Launch Thursday Morning
DELTA LAUNCH VISIBILITY by Brian Webb

A Delta II rocket carrying a NASA scientific satellite and three small secondary payloads is scheduled for launch from Vandenberg AFB on Thursday morning, January 29. The Delta is set to lift-off from Space Launch Complex-2 West at 06:20:42 PST, the start of a three-minute launch window.

Following lift-off, the Delta will climb vertically for several seconds, gradually nose over, and head south over the ocean.

The Delta II uses liquid propellant first and second stages. For this launch, three solid rocket motors are strapped to the first stage for added thrust.

The first stage main engine and strap-on motors will ignite on the launch pad. The solid rocket motors will burn out at +1:05* and be jettisoned at +1:39. The first stage liquid propellant main engine will continue to burn until main engine cutoff (MECO) at +4:22.

Stage 1/2 separation occurs at +4:28 followed by second stage ignition at +04:36. Several minutes later, the second stage containing NASA's SMAP satellite and three small payloads will reach orbit.

Weather permitting, the first few minutes of the launch should be visible to the unaided from King City, Fresno, western Ventura County, and coastal Los Angeles County. Under good conditions, the event could be visible over a much wider area.

For the first minute of flight, the rocket will have a bright orange flame due to the solid rocket motors. When the solid motors burn out, the delta will decrease in brightness and resemble a moving white star.

Liftoff occurs 42 minutes before sunrise as seen from Vandenberg AFB. According to independent space analyst Rick Baldridge, the rocket will climb into sunlight during the first stage burn at +2:50 for a 06:20 PST liftoff and +2:40 for a 06:23 PST liftoff. Observers along the coast from King City to Long Beach should see the sunlit first stage exhaust plume suspended against the dawn sky during the last minute of the first stage burn.

Under good conditions, the launch could be visible to the unaided eye until first stage main engine cutoff. Second stage ignition and the second stage burn will probably not be visible without optical assistance.

*All flight events are expressed in minutes and seconds after liftoff.


LAUNCH AND COUNTDOWN STATUS

For launch and countdown status for Thursday's Delta II launch, consult the following sources:

http://twitter.com/spaceflightnow/
Filed under California,Science | permalink | January 27, 2015 at 08:55 PM | Comments (1)
January 23, 2015
Alabama
A federal judge has declared Alabama's ban on same-sex marriage to be unconstitutional for all the same reasons found by all those other judges in all those other decisions in all those other states. But hey, some people need to hear ti 52 or 53 times before it begins to sink in.
There is no stay, so maybe there will be happy times tomorrow in Alabama.
Filed under Gay Issues | permalink | January 23, 2015 at 05:27 PM | Comments (1)
Kevin Kelly, CEO, Two Bunch Palms Resort
The January 2015 Soup Supper of the Desert Hot Springs Historical Society:
Filed under Coachella Valley,Desert Hot Springs,Health,History,Travel | permalink | January 23, 2015 at 04:54 PM | Comments (0)
Downtown Palm Springs
A couple of panoramas of the work being done west of Palm Canyon, east of the museum.


Filed under Cities/Urbanism,Coachella Valley | permalink | January 23, 2015 at 01:38 PM | Comments (0)