« DHS Planning Commission - 11/26/2014 - a quick report | Main | Heading Out The Cottonwood Exit »
November 28, 2014
Crown Prince Lookout?
Yesterday, Thanksgiving, I went up to Joshua Tree and did a little hike near Jumbo Rocks. I was trying to find the Crown Prince Lookout that I thought we did not find last April. I might have gotten there - or not. I was in the area that the hiking guides point to, but I didn't find any indication of any sort of human encampment there at all. Last April a few of the guys hiked to the top of those rocks east of where I hiked today, and they did find some 20th century manmade stuff up there. Anyway, there were pictures: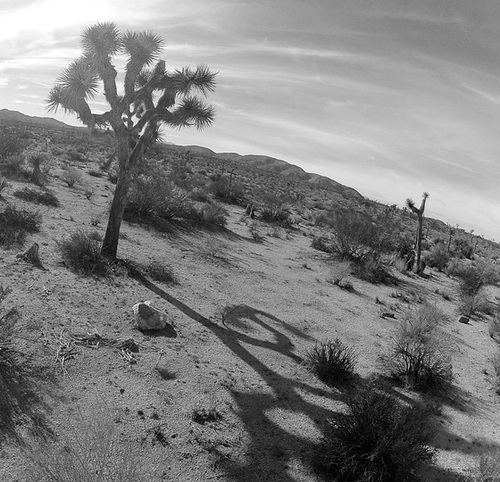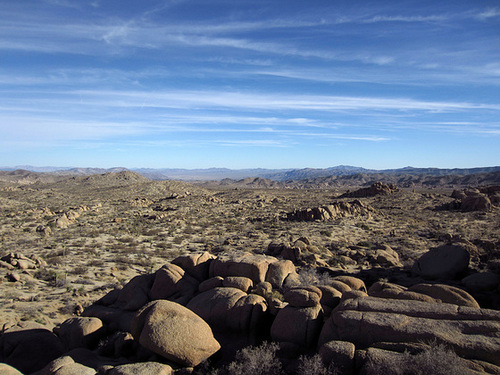 This might be part of the view from Crown Prince Lookout.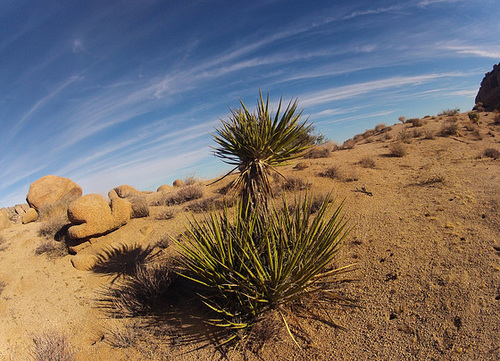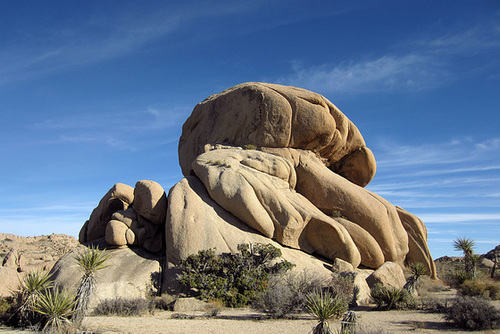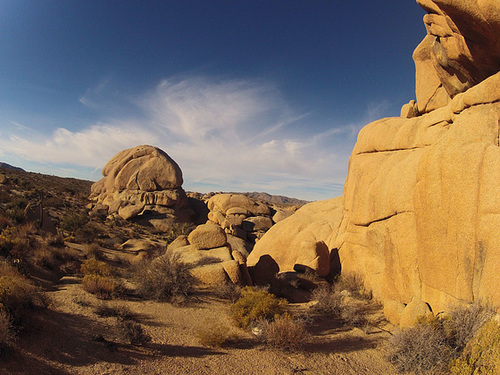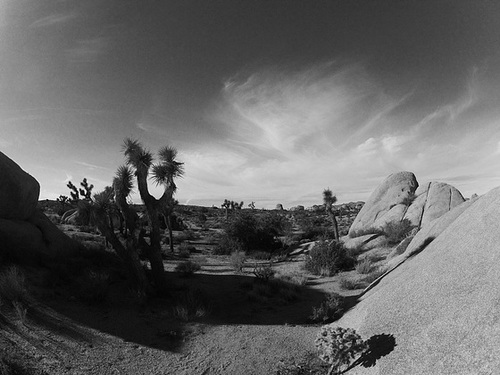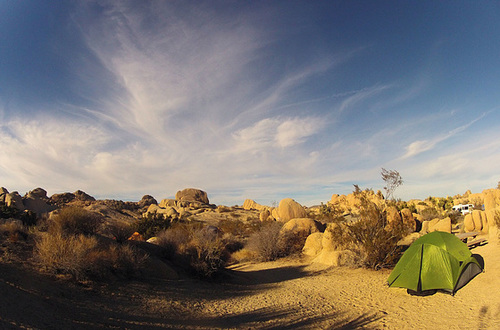 Traipsing through somebody's camp in the Jumbo Rocks campground.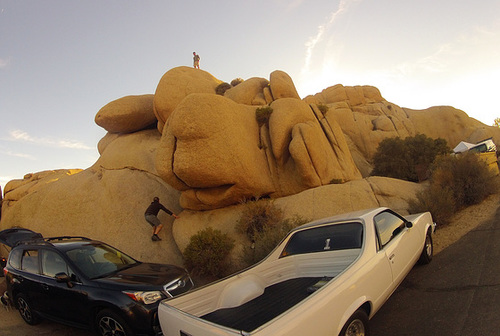 Park & Climb.
The complete set of photos is here. Or this link will get you a slideshow of the complete set.
Filed under California,GoPro,Photography | permalink | November 28, 2014 at 09:20 PM
Comments
cool
Posted by: Earl at Nov 30, 2014 8:02:17 PM