« December 2008 | Main | February 2009 »
January 31, 2009
Marmol Radziner Prefab Cut To $1.05 Million
The price of the Desert Hot Springs Marmol Radziner Prefab has been cut to $1.05 million (photos here). If that doesn't fit your housing needs, their Venice Beach prefab is also for sale at $2.795 million.
Filed under Architecture,Desert Hot Springs | permalink | January 31, 2009 at 07:10 PM | Comments (1)
Bring Us Your Money
Things to entice out-of-towners:
20th anniversary White Party [Warning: piercing music], April 10-13.
Coachella Music Festival with Paul McCartney this year, April 17-19.
Stagecoach Country Music Festival, April 25-26.
Blatino Oasis, May 8-11. Photos by PinkMafiaRadio of Blatino Oasis 2008.
Filed under Coachella Valley | permalink | January 31, 2009 at 06:01 PM | Comments (0)
New Restroom At Cabot's
On the agenda for the Desert Hot Springs city council meeting on Tuesday night February 3 is the proposal to award the contract for construction of the new restroom at Cabot's Pueblo Museum to D. Webb, Inc. for $102,354. The site plan can be found on page 139 of the agenda (elevations are on page 138), or you can refer to this copy of it which I've rotated so that north is up, and highlighted the restroom building in yellow.
This is the location Don Sholty warned about at the January 20 city council meeting. As you can see it will block views of the mounains from Cabot's as well as partially block views of Cabot's from the parking lot.
Filed under Desert Hot Springs | permalink | January 31, 2009 at 04:27 PM | Comments (0)
He's Wearing His Flag Lapel Pin
| permalink | January 31, 2009 at 11:48 AM | Comments (0)
January 30, 2009
Burning Man Photos You Want To See
From Jorge, our neighbor:
Burning Man 2008 Art Installations.
Burning Man 2008 Art Vehicles.
Playa People Black Rock City '08.
Filed under Burning Man,Photography | permalink | January 30, 2009 at 09:35 PM | Comments (0)
Intersection Rock From A Kite
Photo by El Kite Pics. This is the well known Intersection Rock in Joshua Tree National Park. In the background is Ryan Mountain. Out of the photo on the right is Hidden Valley.
Filed under California,Photography | permalink | January 30, 2009 at 09:14 PM | Comments (1)
Brandeis Rose Art Museum
An L.A. Times article about Brandeis University shutting down its Rose Art Museum and selling off its assets. I lived in Boston for 23 years, worked in Waltham for a couple of years. NEVER heard of the Rose Art Museum.
| permalink | January 30, 2009 at 07:44 PM | Comments (0)
Times Square Not Entirely Disneyfied
The Hotel Carter tops the list of the 10 dirtiest hotels in America. It is of note that the only hotel on that list west of the Mississippi is the Velda Rose Resort in Hot Springs, Arkansas. Here's the Carter's own website. The hotel is at 250 West 43rd Street in Manhattan, just a block away from Times Square.
A N.Y. Times story on the hotel from 2005.
Room 1105 was not so much a room as it was a place to lie low. It took eight paces to walk from one wall to the next and 21 paces to get from the door to the window. The telephone was dead. It sat on an old desk, its drawer broken and placed on the stained carpet, a copy of the Manhattan white pages, 1994-5, among the contents inside. The room was lighted by a bare bulb on the ceiling, and the headboard of the bed was a rectangle of blue carpet nailed to the wall. There was a big moldy splotch on the ceiling above the bathtub.
And a more recent article from the Daily News.
Hotel manager Erwin Lumanglas brushed aside its reputation.

"We are not bothered at all," Lumanglas said. "Even when they tell us we're the dirtiest hotel in the world, people are still interested in coming because of the price and the location."
Here are the reviews at TripAdvisor.
the small mountain of bugs in our room noshing on some previous client's piece of banana in the garbage (yes -- they were red-tinted and appeared to be blood suckers) , the brown-stained bed cover (it looked as if someone with uncontrolled diarhhea had sat on the bed previously) and the rat racing in the hall outside had us thinking we'd need medical attention the next day if we stayed. Please don't stay here.........perhaps if they lack clientele they'll shut down. Honestly, even if my husband and I were homeless, we'd prefer to sleep in Port Authority than here.
Filed under Travel | permalink | January 30, 2009 at 06:37 PM | Comments (1)
Republicans Choose Steele
The Republicans have chosen their first black chairman, Michael Steele. Opponents cited some tepid support from the Log Cabins as a reason not to support him. By a vote of 91-77 Mr. Steele defeated "Katon Dawson, chairman of the South Carolina Republican Party, who belonged to a whites-only country club for years."
| permalink | January 30, 2009 at 04:20 PM | Comments (0)
January 29, 2009
Arrest Assisted By Criminal Stupidity
CITY OF DESERT HOT SPRINGS POLICE DEPARTMENT

PRESS RELEASE - UPDATE

ORIGINAL INCIDENT: PC 215 – CARJACKING / PC 245 – Assault w/ Deadly Weapon

DATE: 01-23-09 DAY: FRIDAY / TIME: 2234 HRS.

LOCATION: 13200 PALM DRIVE


DESCRIPTION OF INCIDENT:

On Monday, 01/26/09, at approx. 2251 hrs, the vehicle (a 2007 silver Chevy Silverado) stolen during the listed carjacking was stopped by a Los Angeles County Deputy Sheriff in the Compton area. The subject driving the vehicle was taken into custody without incident. Through follow-up investigation it was subsequently determined that the driver of the vehicle was in fact the carjacking suspect.

The suspect is identified as 19-year old Dennis Cruz, from Los Angeles. Cruz's photograph is attached below.

The Desert Hot Springs Police Department would like to remind our citizens to report any suspicious activity immediately by calling "911" or calling our business line at (760) 329-2904.
This carjacker, rather than getting away in the stolen car and then ditching it, thought it would be nice to keep it and drive around Los Angeles, his hometown. Thanks, Mr. Cruz, for making it easier for the cops.
Filed under Desert Hot Springs,Public Safety | permalink | January 29, 2009 at 01:30 PM | Comments (1)
Gay Visitors
Even if you don't want to buy one of our super cheap houses, the Coachella Valley (or "Palm Springs" as the author calls it) turns out to be a cheap place just to visit right now, according to this article by Ed Walsh in the Bay Area Reporter. He lists the resorts, the bars and restaurants, and other things to see and do in the area.
I spotted only two mistakes to pick at: Warm Sands is about a mile east of downtown Palm Springs, not west. Now we know Mr. Walsh has been buying used compasses from the Desert Sun.
Also he says that Red Jeep Tours has "worked closely with the gay organization, Great Outdoors." Actually, Great Outdoors has gone on one (1) tour with Red Jeep Tours. We'll probably do another. But working closely? No.
Filed under Coachella Valley,Gay Issues,Travel | permalink | January 29, 2009 at 09:52 AM | Comments (0)
Ann Marie Gallant In The News
Former Desert Hot Springs City Manager Ann Marie Gallant pops up in this story about a medical marijuana dispensary in Alameda. She is the Interim Finance Director in that lovely city where she revoked the business license for the Purple Elephant, a medical marijuana dispensary. Ms. Gallant said that the Purple Elephant had identified itself as "miscellaneous retail" on its business license application. The Purple Elephant says it made no mention of marijuana on the application in order not to draw attention from the federal DEA.
The article doesn't clearly state whether the Purple Elephant is a coop, collective or retail dispensary. But it sounds like an illegal retail dispensary since (A) they talk about providing tax revenue to the city and (B) they did say "retail" on that application. The place remains open while the issue is on appeal, but the city has placed a moratorium on additional dispensaries.
Deja vu all over again.
Filed under California | permalink | January 29, 2009 at 09:02 AM | Comments (0)
Public Safety Commission Special Jail Meeting
Tonight's special joint meeting of the Public Safety Commission and the Economic Development Committee began with a moment of silence for Audi Kay who died suddenly today.
Before the meeting officially got underway, City Manager Rick Daniels introduced Brenda, the editor for the Desert Hot Springs High School newspaper, where the jail issue has raised some concerns amongst the student body.
Rob Field, the facilities director for Riverside County, presented his information on the proposed Riverside County detention facility; i.e. the jail. Some of his information was specific to the Whitewater site, like the CG images showing how that facility would look from I-10. But other information would not change, regardless of the location, such as the ultimate size of 7,200 beds.
Most of the information he presented was all stuff that had already been put out there and we should all know really well, but I may repeat some of that because (judging from some comments tonight and some of the comments I read in the Desert Sun) some of the jail's critics seem to be remarkably rigid in their ignorance.
Besides Whitewater, here are four other locations that were considered: Mead Valley, Gilman Springs, San Timoteo Canyon and the west badlands, that is along Route 60 near Moreno Valley. All four of these sites have more environmental impediments than the Whitewater site.
Initially, the jail will employ 400 people. When it is fully constructed it will employ 1,500. There will be no guard towers. It will be surrounded by a 500 foot buffer. There will be NO outdoor recreation at the jail. The areas where the inmates live will have NO windows, only skylights. So inmates will not be able to sit in their cells and patiently eyeball your home while awaiting release.
The crime rate in cities where jails are located is generally 20% lower than average. Over the last two years Riverside County has been forced to release 10,000 inmates early; some only hours after being sentenced. Booking and releasing will not happen at the new jail. Inmates will be booked and released at other county courts or jails and then brought to the new jail to be housed. More info can be found on their official website. The new jail is expected to open in late 2012.
Commissioner Sholty, reading my mind, asked about the trees that were shown in the architectural renderings as an essential part of the visual screening around the new jail. Mr. Field said they were researching which trees would be best, and that in reality they might lean a bit to one side.
In response to a question about what sort of facilities spring up around large jails, cheap motels? fast food?, Mr. Field said that after building the Southwestern facility in Murrieta NO businesses sprang up around it, not even a hot dog cart.
City Manager Rick Daniels reminded us that Desert Hot Springs has the highest unemployment rate in the valley: 14.1%. He said his reasons for supporting the jail were three: (1) jobs; (2) public safety (more people with badges and guns); and (3) we may be able to use county workforce programs to train up some DHS residents to work as corrections officers.
Commissioner Sholty said he thought the city would receive these benefits regardless of whether the jail gets sited at Whitewater or in the Desert Hot Springs sphere of influence.
Mr. Daniels explained that while a jail located in the vicinity of Dillon and Route 62 would produce no direct tax benefits to the city, payments in lieu of taxes could be negotiated. In addition, the county would need to upgrade Dillon Road between Indian and 62, as well as Indian between I-10 and Dillon. A new jail would need to bring in new water, sewer and natural gas lines (at either location). The area around Dillon and 62 is all zoned industrial and commercial and an improved infrastructure paid for by the county could encourage new industrial and commercial developments around there. He reminded us that wind turbines also produce no tax benefits for the city. A jail located on Dillon Road would be down in a swale, so it would not be visible from the rest of the city, except that at night its lights would cast a glow upward.
Here's a Google satellite view of the area in question. That's Dillon Road running near the bottom of the photo, route 62 is on the left running north-south. In the upper right is the Devers substation. That ridge you see running at an angle west of Devers is a surface feature of the Banning branch of the San Andreas fault - and that's where the LADWP, in all its wisdom, will build the Devers II substation, regardless of whether they succeed in foisting Green Path North on us, or use the I-10 corridor.
By the way, Mr. Daniels announced that the county had just approved the installation of a traffic light at Dillon and 62. Expect that in about 18 months.
Economic Development Committee member Courtney Moe said that if we could get benefits from the county like the ones Mr. Daniels described, then he would be 100% in favor of the DHS site for the jail.
Commissioner Russ Martin said that what the public wants is the key to whether the city should support the DHS site or not.
Public Comments
Camille Linde rose to say that she supported the DHS site strictly for the public safety benefits.
Katherine Moore said she is a Desert Hot Springs homeowner and resident and she is opposed to a DHS location for the jail because it would further lower property values in the city. She said we would be hearing sirens at all hours of the day. Of course, since this is not a police or fire station, we would not be hearing sirens at all from that location.
Karen Elliott said she had been a homeowner in Desert Hot Springs resident for about 1½ years. She said the new city council had not turned the city around as promised. She is concerned about visitors to the city. She also said she heard about a proposed new homeless facility [actually that facility will open in just a few weeks] near Indian and I-10. She said she was opposed to that as well, and that it had been proposed at that site because people had such a low opinion of Desert Hot Springs. Of course, we all realize that homeless center is well inside boundaries of Palm Springs. So, as if her own words hadn't discredited herself sufficiently, she went on to say that those 14.1% unemployed in Desert Hot Springs were ALL criminals. What magic has been wrought by the invisible hand of justice such that only criminals become unemployed in DHS and the law-abiding continue to be blessed with paying jobs? I love this city.
Jean Paul Valdez said he works as a financial advisor at Wells Fargo and as such he was willing to speak with the city at length to correct its misconceptions on the financial benefits of the jail. He moved here from New York City and now owns a home in Skyborne. He waxed ecstatic about the beauty of the place, and said he did not want to have a prison developed almost in his front yard. He objected to Rick Daniels's assertion that there was nothing out there but "industrial areas and windmills." He was referring to a moment when Mr. Daniels went up to the big map of the city to point out the Dillon & 62 area. Mr. Daniels had actually referred to the zoning of the area and the sweep of his hand most assuredly did not include Skyborne. No one explained to Mr. Valdez that the new Devers II substation would very assuredly block his view of any jail. Saying that inviting the jail runs against all economic principles, Mr. Valdez went on to say that rather than jail employees we should seek teachers and shopkeepers as residents.
Robert Bentley said that if the new jail is built here that we would be known as "Desert Hot Springs: The City With A Prison." While most people beat around the bush with other words, he explicitly said his position is "NIMBY." He said that Rick Daniels is a "sellout."
What a foolish thing to say. Simply on the technical level, in order to be a "sellout" somebody's got to reward you for delivering the goods. There's no indication that anyone has given or promised Mr. Daniels any money or favors. The county hasn't even considered the DHS site, and Sheriff Sniff is opposed to it. On the other side of the equation, there's nothing Rick Daniels can deliver. The area we're talking about is outside the city limits of Desert Hot Springs. It's all in the county and the county doesn't need anything from the city if it wants to build a jail at 62 and Dillon.
But more important, of course, is that Mr. Bentley knows well that no one is permitted to personally attack anyone from the podium when making comments. Mr. Daniels interrupted Mr. Bentley immediately, saying he would not be called a "sellout." Chairman Bowman advised Mr. Bentley to avoid divisive comments. Mr. Bentley objected, pretending not to know what anyone was talking about. Meanwhile, we had a couple of unfamiliar faces at the back of the room who thought the best way to conduct an informational meeting was to have a lot of shouting and name-calling (there are always a couple). They shouted out things like "Let him speak!" and "Everyone has a right to be heard!"
Finally, Mr. Bentley was advised to wrap up his relevant comments in his remaining 30 seconds. Mr. Bentley apologized for any comment that anyone interpreted as "divisive." Then he reminded us that Mr. Daniels was the one who had proposed eliminating television coverage of the city council meetings. WTF does that have to do with anything?! Obviously, Mr. Bentley had felt slapped by that "proposal" which never even made it to a city council meeting and he's been keeping it festering ever since.
Judy Bowman described downtown Indio with its courthouse and jail and said she wouldn't want to live there. Interestingly, when I am down there trying to avoid jury duty, during the lunch break I go out and walk the neighborhoods around the courthouse and jail in Indio and I am privately embarrassed to find myself wishing Desert Hot Springs could look so nice. They've got nice sidewalks everywhere, and fairly new homes right up behind the courthouse and jail.
Anyway, Ms. Bowman went on to say that she was concerned that earlier Mr. Daniels had bluesky-ed the possibility that a courthouse might some day be built adjacent to the new county jail. Such a courthouse would negate the promise that no bookings or releases would happen at the jail.
Cynthia Bookout [wild guess at the spelling there] said our priority should be civic pride, that we should be known as the "Spa City" not the "Jail City." We need to keep it beautiful, she said.
Christina Hasanta, a spa owner, is opposed to the new jail - at either location, I believe. She said we should be working on getting more schools and hospitals. How long does it take to train up a person for one of the promised good-paying jobs at the new jail, she asked rhetorically.
Jamie O'Neal, a teacher at Desert Hot Springs High School said that the teenagers at the school were profoundly affected by the proposal to site a jail in Desert Hot Springs, saying that "Now we'll be even more ghetto."
Police Chief Pat Williams said that the Riverside County police chiefs association supports the Whitewater location. He went on to say that "Nothing is gained by NOT entering into the discussion."
City Manager Rick Daniels apologized for bristling, and said that he considers Robert Bentley a friend.
Chairman Bowman invited everyone with opinions on this issue to come to the next Public Safety Commission Meeting on Thursday, February 12 at 6 PM in the Carl May Center.
Eric Pontius, a member of the Economic Development Committee, said that our image was important and that a negative identity may be created for us.
Maria Lease, also a member of the EDC, said that we would get all the same benefits (jobs, public safety) from the jail whether at Whitewater or in Desert Hot Springs.
Commissioner Martin reminded us all that the city manager had called this meeting to discuss the issues, and he should be given credit for being open.
Commissioner Pye recalled a time 9 or 10 years ago when another correctional facility had been proposed to be sited in Desert Hot Springs, but then all the preliminary work had been kept behind the scenes. You can imagine the resentment such a process would create.
Commissioner Sholty praised Mr. Daniels for his openness. He also asked the question raised by several people: will families and friends of prisoners move to live near the jail? Those who are convicted will not serve sentences of greater than one year there, but someone awaiting trial is there until the trial comes up, and we know how backlogged our courts are. Mr. Field could not cite any studies to answer that, but anecdotally he was not aware of any increase in the number of families of the convicted moving into his neighborhood near the Riverside jail.
Chairman Bowman wrapped up the meeting, again inviting everyone to come to the next Public Safety Commission Meeting on Thursday, February 12, 6 PM at the Carl May Center.
A lot of people seem to be working on the assumption that the jail's location will be either Whitewater or DHS. In fact, opposition to the Whitewater location is very strong, especially from the Agua Calientes who intend to build a third casino near that site. Riverside County needs this jail as soon as possible. Rather than fighting it out in the courts for years against well-financed opponents, Riverside County may simply give up on the Whitewater location and go for one of the others. They've looked at those four sites Mr. Field mentioned up front, and they've done nothing at all on the suggested DHS location. So, there's a good possibility that the jail will end up at one of those other four spots and we'll get no benefit from it at all - except the general benefit the whole county would get from actually keeping criminals in jail.
Filed under Coachella Valley,Desert Hot Springs | permalink | January 29, 2009 at 12:02 AM | Comments (1)
January 28, 2009
Queen Mary
This month, visits to the Queen Mary in Long Beach are free for California residents (parking is $12). The usual price to visit is $25. The Los Angeles Flickr group proposed a meetup there last Saturday. I'd never been before, so I thought this would be a good chance. I contacted Richard and Jeff in Orange County to see if they wanted to come to, and they brought along Phil, another Flickr friend.
The day had some clouds and a bit of rain, giving us some rare photo opportunities for southern California. Some of my photos:

Long Beach as seen from the Queen Mary.

Long Beach.

The first class Observation Lounge at the front of the ship. The painting above the bar is 'The Royal Jubilee Week, 1935' by A.R.Thomson, showing dancers celebrating the jubilee of King George V. More info here.

The first class Queen's Ballroom, used as a location in several movies, including The Godfather.

Richard, AKA Pinkiesblues. His set of Queen Mary photos.

The dome in the background on the right is where Howard Hughes's Spruce Goose used to be housed.

Best tour guide I've ever had anywhere. His exaggerated diction was both entertaining and assured that you would never need to ask him to repeat himself. His recitation of the facts anticipated every question. I took the "Behind The Scenes" tour ($6) which got us into the Duke of Edinburgh Suite. We also toured the first class ballroom and smoking lounge, which are supposed to be off-limits to those who are not on a tour, but later we found their doors open and tourists wandering freely.

The former Soviet sub Scorpion next to Queen Mary.

One of several such lamps in the ballroom.

A light in the Piccadilly shopping area on board the ship.

One of two toilets in the Duke of Edinburgh Suite.

The Captain's bathroom. Note the four water valves: hot & cold, salt & fresh.
Here are all the photos tagged "qm0109" which is the tag everyone was supposed to use for this meetup.
Filed under California,Photography | permalink | January 28, 2009 at 01:17 PM | Comments (0)
January 27, 2009
DHS City Council Special Meeting - January 27
The first public comment came from Frank Hubert who had six things to tell the city council:
The roads coming into Desert Hot Springs are not bicycle friendly,
The clock on Palm Drive near Pierson is still broken [negatively, he failed to mention that it is right twice a day],
The mailbox on Palm Drive at Acoma is dangerous as traffic zooming by can kill you [I assume he's viewing it from the point of view of a driver inserting mail in the road-side slot — there is a similar more dangerous mail box further south on Palm just past the Pizza Hut],
Water is wasted throughout the city.
The fire department is good, but their fence needs painting, and
The Christmas tree was nice.
Next up Jane Nacella, who commented on the proposed low-income housing development at Flora and West. She said it was too far from public transportation and shopping for low-income people. She also asserted that the RDA is ruining the city.
Mid-year Budget Report
Jumping ahead to the happy ending of this story, Desert Hot Springs has a balanced budget, is not drawing on its reserves, and is the ONLY city in the Coachella Valley to be in that enviable financial situation. All other local cities are in deficit spending. City Manager Rick Daniels said that much of the credit goes to the previous city council that oversaw painful cutbacks in the city workforce.
Our projected budget this fiscal year (excluding the RDA) is $12,586,235. Projected expenditures from the general fund are $12,152,871.
Some selected highlights of the income piechart: biggest slice of income is $2.8 million from property taxes in lieu of VLF - I had to look that one up, never having stumbled across that phrase, but being pretty sure that Very Low Frequency was not involved. "VLF" here stands for Vehicle License Fees. Some other pie slices are $1 million from sales tax (which has stayed fairly flat over the last few years, not falling); $1 million from the bed tax (doing very well and anticipated to rise); $1.5 million from the public safety parcel tax; $900,000 from the utility tax (the city receives another $900,000 from the utility tax, but it is obligated to debt service, so it can't be counted as income); regular property tax (not in lieu of VLF, UHF or any kind of TV) $1.134 million; franchise fees $1.26 million; interest on our reserve funds $250,000.
Peak assessed valuation of property in the city was $2,135,130,839 in 2007-08. In 2000 it was only about half a billion. The total assessed valuation is expected to drop to about $1,750,000,000 in 2010-11.
About half our expenditures go to all police services: $6.114 million. The fire department gets $655,000. Another large slice in the expenditure pie is $500,000 for attorney services.
The city has $5.2 million in reserve, almost all of which is cash in the bank. A little bit is receivables. Revenues this fiscal year are down 5.71% from the previous year, while spending has been cut by 7.64%.
City Manager Rick Daniels said the greatest threat to the financial security of our city is "theft by the state," which has been stealing from local governments (RDA specifically) in order to try to balance the state budget.
RDA - Affordable Housing Program
This was a presentation by Michael Busch of Urban Futures (which I am sure is this Urban Futures Incorporated, not this UrbanFutures.org which is part of the Reason Foundation). Urban Futures had been contracted with to survey our city's housing and to come up with proposals on affordable housing and foreclosures.
This was a lengthy presentation with a lot of information. You shoulda been there, but I can give a few highlights. Foreclosures are spread across the city, not necessarily concentrated in the new developments, as one might have thought. The foreclosed homes, however, do tend to be the newer (2-3 years old) homes in better condition.
However, when they looked at blighted housing they did find a concentration in the areas they designated as Blocks 8 and 12. Those two blocks are the area bounded by Palm Drive, Hacienda, West Drive and 8th Street. Those areas have the greatest density of housing in the city, I believe. Other than Tedesco Park and commercial lots along Palm and Pierson, that area is solidly built-up residential. I think the charts we were being shown were based on raw numbers, so Blocks 8 & 12 also had the highest numbers of blighted owner-occupied housing as well as blighted rental housing with "absentee" landlords (i.e., they don't live around here). I live in Block 8 or 12, and I'm definitely low income. Would my fellow Blocks 8 & 12 residents like me to make up some t-shirts?
BTW, Mr. Busch said his lengthy report was also being supplied to the city in PDF format, so let's hope the city makes that available on its website soon.
Neighborhood Stabilization Program (NSP) money is available to help with foreclosed property, but it's got a lot of restrictions and there isn't nearly enough to buy up all the foreclosed homes. One of Mr. Busch's main points is that the city should NOT be buying up foreclosed property. One of the restrictions, if I understood correctly, is that any foreclosed property that the city buys up has to be re-sold at the same price the city paid. As a result, the assessed value is lowered and lowers the assessed value of nearby properties. The only beneficiary in this process is the bank or whoever is holding the foreclosed property.
Rather than wasting our money by tying it up in empty homes no one wants to buy, Mr. Busch said it would be better to invest in the homes of those who live here, who are paying their taxes and other bills and who simply need some help to fix the blighted condition of their home or to prevent it from falling into blight. He said his proposed program of offering loans and grants to help with repairing roofs, painting, landscaping (front yard only), electrical and plumbing work should focus on hiring Desert Hot Springs residents who are bonded, licensed, and insured to do the work. Materials for repairs should be bought locally. If general contractors from outside the city are used, they should hire and subcontract to as many DHS residents as possible. Further, he said there are enough existing multi-family residential developments in the city that can be completed or fixed up for low-income housing, such that additional low-income housing developments would not be necessary.
Mr. Busch's information and proposals were well received by the city council and the city manager, and Rick Daniels said that staff would bring an implementation plan to the city council within 30 days.
Filed under Desert Hot Springs | permalink | January 27, 2009 at 11:24 PM | Comments (0)
Amboy Road Threatened
According to this article in the Mohave Daily News the Marine base at Twentynine Palms wants to expand eastward and take Amboy Road. I've been hearing for some time about their plans to expand westward into Johnson Valley, but I was unaware of this eastward move until Pat forwarded me this story today. The Marine base is the largest in the world and seeks to expand its area by about two-thirds.
The article says Friday is the last day to submit comment, but it doesn't give any information on where to submit comment. Objections are being raised by the Laughlin, Nevada, Chamber of Commerce, but a search of their website turns up nothing. More Googling turns up a few references to this issue, but no solid lead on where to comment.
Amboy Road, besides being part of the most scenic route between the Coachella Valley and Las Vegas (and as other points north, such as Death Valley National Park), is the shortest route as well.
A map highlighting the location of Amboy Road in red:


The Marine base is the grey area immediately west of Amboy Road.
As you can see on the map above, if Amboy Road is blocked for public access, drivers will have to choose to go further east to Route 95 (green) or west to 247 (also green). Of course, most drivers from the Coachella Valley would take the I-10-210-215-15 route through the Cajon Pass (green route further west). It's that route that concerns the Laughlin Chamber, since Indian casinos are along those roads.
To give you a sense of scale, the distance between Barstow on the west (where 247 intersects I-15) and Needles on the east (where 95 intersects I-40) is 150 miles. That's a long stretch with no public roads going south.
Filed under California | permalink | January 27, 2009 at 09:31 PM | Comments (1)
Justice Is Persnickety
In this Desert Sun article about CVAG's endorsement of the new jail (but not its location) and the proposal to consider an alternative location in Desert Hot Spring's sphere of influence, this odd notion is attributed to Riverside County Sheriff Sniff:
Riverside County Sheriff Stanley Sniff, however, argues the location must be in the same general corridor in order to best serve the eastern and western parts of the county. Desert Hot Springs is "a little too eastward" and does not have the same level of access to other courts and medical facilities as does the Whitewater corridor.
The proposed DHS site is only 10.7 miles east from the proposed Whitewater site as the Sheriff's Deputy car travels, according to Google maps. The DHS site is, in fact, half a mile closer to an entrance onto I-10 than the Whitewater site.
Unnecessarily helpful map:

Somehow that 10.7 mile distance changes it from a central county jail into a Coachella Valley jail, according to the Sheriff. If Desert Hot Springs is so isolated from court and medical services that it cannot be used to house county prisoners, then it should be a higher priority for Riverside County to alleviate those deficiencies for the law-abiding citizens of Desert Hot Springs before any new jails are built.
Compare that 10.7 miles to the driving distance between extreme east and west ends of the county: 173 miles from Temecula to Blythe. 10.7 miles is 6.2% of 173 miles. Justice and health services collapse over that small change, according to Sheriff Sniff.
This just seems too weird, but if Sheriff Sniff is dedicated to the Whitewater site and absolutely no other, he's probably got a stiff fight ahead of him.
Filed under Coachella Valley,Desert Hot Springs | permalink | January 27, 2009 at 03:44 PM | Comments (0)
January 25, 2009
The "No On 8" Committee
I had thought I wasn't fully aware of who ran the failed "No On 8" campaign because I was clueless, but according to Queerty it took some legal legwork to find out who they were. The list:
Geoff Kors, executive director, Equality California;

Lorri Jean, chief executive officer, Los Angeles Gay & Lesbian Center;

Kate Kendell, executive director, National Center for Lesbian Rights;

Michael Fleming, executive director, David Bohnett Foundation;

Marty Rouse, national field director, Human Rights Campaign;

Heather Carrigan, ACLU of Southern California;

Oscar De La O, Beinestar Human Services in Los Angeles;

Sue Dunlop, Los Angeles;

Maya Harris, ACLU of Northern California;

Don Howes, Los Angeles;

Dennis Herrera, City Attorney of San Francisco;

Dr. Delores Jacobs, chief executive officer, San Diego LGBT Community Center;

Joyce Newstadt, San Francisco;

Tawal Panyacosit, director, Asian and Pacific Islander Equality in San Francisco;

Rashid Robinson, Los Angeles;

Kevin Tilden, communications/political consultant, San Diego;

and "No on 8" treasurer, Steve Mele, founder of ML Associates in West Hollywood.
Filed under California,Gay Issues | permalink | January 25, 2009 at 09:46 PM | Comments (2)
Ab Fab Coming To America
The question is, will it be Americanized? Fox has picked up pilot episodes for a new version of Absolutely Fabulous set in Los Angeles. Jennifer Saunders will be the executive producer.
Official BBC website for the series here.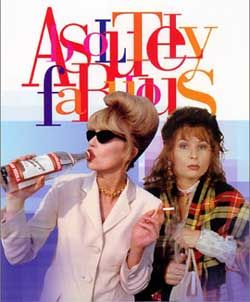 Essential to the series are the ladies' heavy alcohol consumption, tobacco smoking, casual sex, and recreational drug use — all treated lightly. How are they going to deal with that in puritanical, politically correct America?
Filed under Television | permalink | January 25, 2009 at 08:22 PM | Comments (3)
Desert Hot Springs Jail Site Meeting
There will be an informational meeting on Wednesday evening, January 28, 6 PM at the Carl May Center on the subject of the proposed siting of the new Riverside County jail in Desert Hot Springs sphere of influence. This location was suggested by City Manager Rick Daniels at last week's city council meeting.
Yes, this will conflict directly with the meeting for Relay For Life, taking place next door in the Senior Center. Let's hope Dot Reed and Rossie Stobbs are in a forgiving mood.
Filed under Coachella Valley,Desert Hot Springs | permalink | January 25, 2009 at 06:30 PM | Comments (0)