December 21, 2014
Numbers From The Friday Night DUI Checkpoint
626 Vehicles Screened
2 DUI-Alcohol suspects arrested
10 Drivers cited/arrested for operating a vehicle unlicensed or while suspended/revoked
7 Vehicles stored/ impounded
10 Citations issued
And they promise to do it all over again on Friday night, December 26.
Filed under Desert Hot Springs,Public Safety | December 21, 2014 at 10:04 AM | Comments (0)
December 19, 2014
Florida: January 5 for sure
The U.S. Supreme Court has denied a request for a stay of the ruling that Florida's ban on same-sex marriage is unconstitutional. The current stay expires January 5. Which means, barring some tomfoolery, same-sex marriages will commence in Florida on that date. It appears the entire court voted on this one and the results were 7-2 with our favorites Scalia and Thomas in the minority.
Filed under Gay Issues | December 19, 2014 at 06:34 PM | Comments (0)
DHS Medical Marijuana Dispensary Applicants
KMIR has published the list of 19 applicants for medical marijuana dispensaries in Desert Hot Springs. I haven't seen a similar list of cultivation site applicants yet.
I thought it would be interesting to map all the proposed locations. Each address below links to a Google map.
Boldface indicates the top three ranked applicants as of December 18.

Filed under Desert Hot Springs,Marijuana | December 19, 2014 at 01:04 PM | Comments (6)
Coxswain's View
With a GoPro camera mounted on the coxswain, we are able to watch Michigan rowing in the 2014 Head Of The Charles Regatta. It's a nice tour of the Charles River and we get to hear how a coxswain talks. I see they are doing some major work on the Anderson bridge that connects the business school to the main campus...of Harvard, do I need to say Harvard?

But if you want a shorter video with dramatic music, here's Bucknell.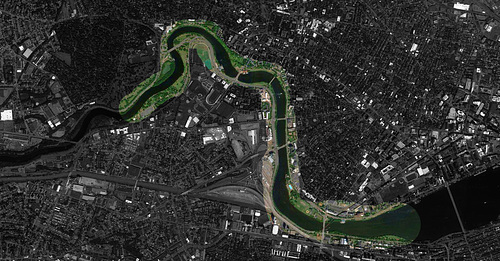 This map shows the stretch of the Charles that they traverse.
Filed under GoPro,Photography,Sports | December 19, 2014 at 11:45 AM | Comments (0)
DUI Checkpoint In Desert Hot Springs Tonight
CITY OF DESERT HOT SPRINGS POLICE DEPARTMENT

DUI/Drivers License Checkpoint Planned on Friday, December 19th

Desert Hot Springs Police Department will be conducting a DUI/Drivers License Checkpoint on December 19th, 2014, at an undisclosed location within the city limits between the hours of 7:00 p.m. to 3:00 a.m.

The deterrent effect of DUI checkpoints is a proven resource in reducing the number of persons killed and injured in alcohol or drug involved crashes. Research shows that crashes involving an impaired driver can be reduced by up to 20 percent when well-publicized DUI checkpoints and proactive DUI patrols are conducted routinely.

In California, this deadly crime led to 802 deaths in 2012 because someone failed to designate a sober driver. Nationally, the latest data shows nearly 10,000 were killed by an impaired driver.

Officers will be looking for signs of alcohol and/or drug impairment with officers checking drivers for proper licensing delaying motorists only momentarily. When possible, specially trained officers will be available to evaluate those suspected of drug-impaired driving. Recent statistics reveal that 30 percent of drivers in fatal crashes had one or more drugs in their systems. A study of active drivers showed more tested positive for drugs that may impair driving (14 percent) than did for alcohol (7.3 percent). Of the drugs, marijuana was most prevalent, at 7.4 percent, slightly more than alcohol. According to the National Highway Traffic Safety Administration (NHTSA), checkpoints have provided the most effective documented results of any of the DUI enforcement strategies, while also yielding considerable cost savings of $6 for every $1 spent. Nearly 90 percent of California drivers approve of DUI checkpoints.

DUI Checkpoints are placed in locations based on collision statistics and frequency of DUI arrests affording the greatest opportunity for achieving drunk and drugged driving deterrence. Locations are chosen with safety considerations for the officers and the public.

Drivers caught driving impaired can expect the impact of a DUI arrest to include jail time, fines, fees, DUI classes, other expenses that can exceed $10,000 not to mention the embarrassment when friends and family find out.

Funding for this checkpoint is provided to Desert Hot Springs Police Department by a grant from the California Office of Traffic Safety, through the National Highway Traffic Safety Administration, reminding everyone to 'Report Drunk Driver – Call 9-1-1'.
Filed under Desert Hot Springs,Public Safety | December 19, 2014 at 09:22 AM | Comments (0)
December 17, 2014
San Francisco
From my recent visit to San Francisco.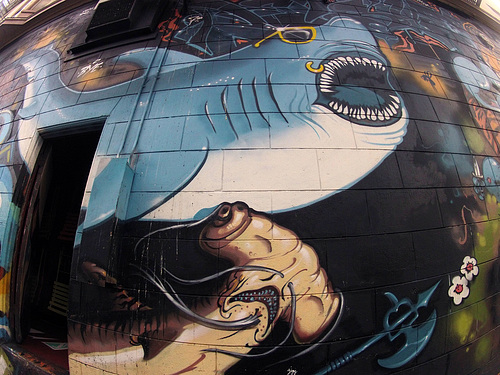 That ain't no orca.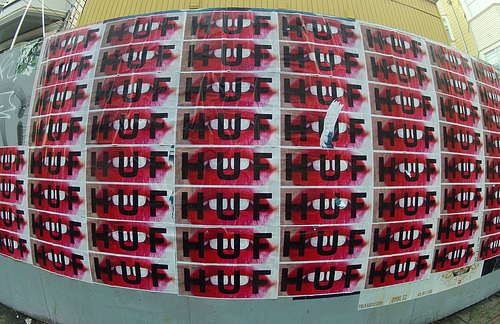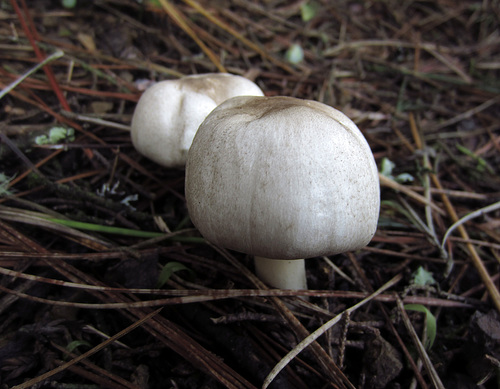 On Valencia Street.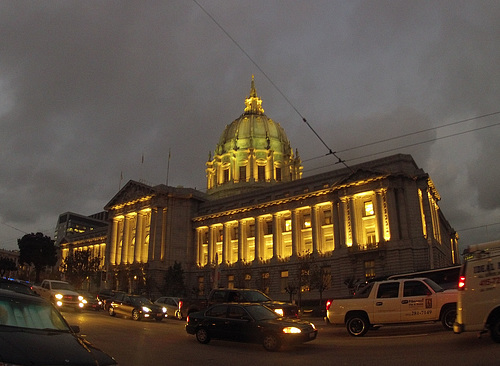 City Hall.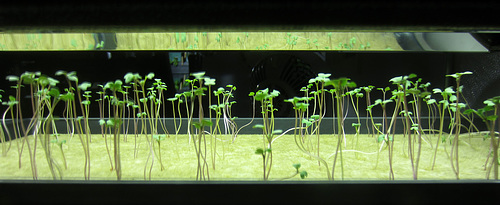 They grow sprouts and other vegetables in the windows of the Shanti Project on Polk.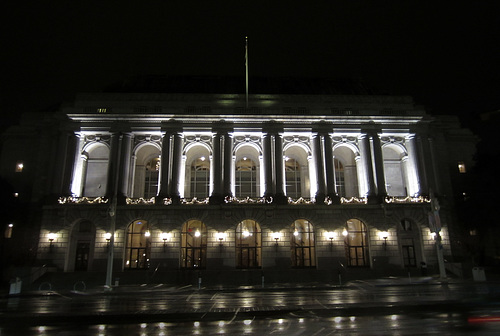 Opera House.
The complete set of photos is here.
Filed under California,Cities/Urbanism,Photography | December 17, 2014 at 06:02 PM | Comments (0)